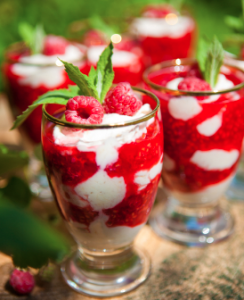 There is something a little bit special about the ruby red or purple berry that really brings a recipe to life.
Besides the fact that they taste amazing, berries also contain antioxidants, are naturally low in fat and calories, and are full of fibre.
Some fresh berries can be expensive, especially when you are trying to buy them out of season.
But luckily for us berries are perfectly suited to freezing, which means that you can enjoy them as part of your weight loss plan all year round (and they are cost effective too).
Today we have some recipes for you to try out from our top 3 favourite berries – raspberries, blueberries and strawberries.
You can use fresh or frozen berries – the good news is the calories are the same!
And just like many of us like keeping peas in the freezer, try to always keep some frozen berries in your freezer. This way you will know that you have some nutritious fruit on hand even when the fruit bowl is empty.

Raspberries 57 cals / 100g
Blueberries 47 cals / 100g
Strawberries – 26 cals / 100g
Use any mixture of berries for these recipes: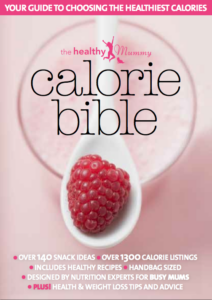 Do you love berries too? Want more smoothie recipes and ideas for cooking? Check out our NEW CALORIE BIBLE HERE today! Only $19.95 and a must have in your handbag!
GET YOUR 10% DISCOUNT
If you are ready to lose weight then the Lose Baby Weight plans offer a healthy and safe exercise and diet routine and you can get a 10% discount by using code LOYALTY at the checkout
PLUS our BEST SELLING 28 Day Diet & Exercise Plan is available as an 84pg Printed Book and you can get your copy here 
Plus our NEW CALORIE BIBLE is now available – get your copy today! Only $19.95 and a must have in your handbag!
Click HERE to see our shop