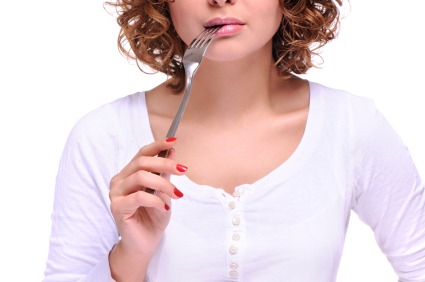 Wouldn't it be boring if you had to eat the same meal for dinner every night? Part of the enjoyment of food is matching it to an occasion or to your mood.
Today we have some ideas for healthy meals depending on how you are feeling and what you are up to.
We hope that these will help you enjoy a healthy and nutritious meal while you are trying to lose weight.
When you feel like eating a big meal
Soup is a great choice here, and we have plenty of low calorie, low fat options that you can indulge in, guilt free. Minestrone is a great choice as is it packed with healthy vegetables and filling proteins.
For a quick and easy soup try our Spicy Tomato Soup that's ready in no time. Or for a more delicate flavour, you can enjoy our Zucchini, Lemon and Basil Soup at just 195 calories per serve.
When you feel like a take away
Sometimes you just have a craving for your favourite take away food. Why not embrace the craving and turn it into a healthy family meal. We have loads of great ideas for you, including Asian Potsticker Dumplings or a healthy Pad Thai. Or go for one of our favourites – a Mexican-inspired Burrito Bowl.
When time is of the essence, a simple 'no cook' recipe should be your go-to point. Rice paper rolls are a great choice here, simply slice up all of your ingredients and then roll them up. Too easy and not an oven in sight!
When you need to grab something on the way home
Instead of picking up a less than healthy take away, grab yourself a cooked BBQ chicken. There are so many options for a healthy meal that can be made from it, including a Vietnamese Chicken Roll or some Avocado and Chicken Pasta.
When there is no food in the house
So long as you always keep some eggs in the fridge there will always be dinner on the table. From fritattas to the humble egg sandwich, the egg can always be counted on for a healthy meal.
When you've had a long day
When you know you've got a big day, this is where your slow cooker can be a real saviour. Pop it on in the morning and come home from your crazy day to the delicious aroma of a healthy home cooked meal.
Some of our favourites include Slow Cooked Vietnamese Meatballs and the Super Simple Beef Stew.
Failing that, having a batch of curry or a casserole in the freezer for those nights when you are too tired to cook is a great idea.
When the kids want to help
You can't go past a pizza when the kids feel like getting involved. And what better than our super easy 2 ingredient pizza dough.
And if you chop up all the toppings and let everyone prepare their own individual pizzas there will be no arguments!
When friends are coming for afternoon tea
You don't need to have a calorie blow out to enjoy a spot of baking for friends. Try our delicious Wholemeal Date and Orange Scones or even some Healthy Carrot Cake Muffins.
Slow cooked leg of lamb is always a showstopper and can be prepared in just 10 minutes before throwing it in the slow cooker. Serve with some roast vegetables, some steamed greens and a crisp rocket salad.
When you're feeling a bit fluey
Once again, soup can be your saviour. The old wives tale about eating chicken soup when you have a cold has some truth to it. Try our delicious Chicken Soup and see if you feel the benefits.
When you need a sweet treat
You simply HAVE to try our 2 Ingredient Banana Ice Cream. One spoonful and you will think you are in heaven. The best part is that all you need is some frozen banana and some peanut butter. You can even leave the peanut butter out if you need to, it will still taste great.
If chocolate is more your thing perhaps you might like our Avocado, Coconut, Date and Chocolate Pudding. Once again, despite the indulgent taste, this is another dessert that you can enjoy guilt free.

GET YOUR 10% DISCOUNT
If you are ready to lose weight then the Lose Baby Weight plans offer a healthy and safe exercise and diet routine and you can get a 10% discount by using code LOYALTY at the checkout
PLUS our BEST SELLING 28 Day Diet & Exercise Plan has now launched as an 84pg Printed Book and you can get your copy here 
Click HERE to see our shop