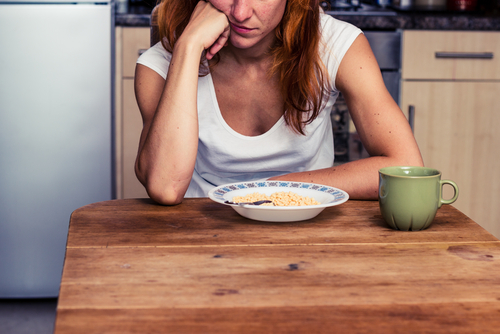 If you find yourself caught up in a same-old same-old breakfast routine, it might be time to mix things up.
When you are trying to lose pregnancy weight, it's important to ensure you are getting a good variety of foods in your diet so that you see results (and don't get bored).
Many mums write to us saying that they don't know what to have for a healthy eating breakfast, so today we are giving you some of our favourite options.
Everyday Easy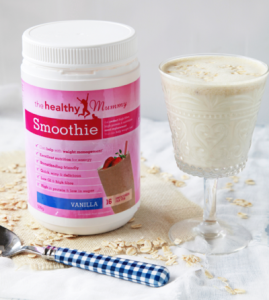 For your weekday go-to breakfast, why not try one of these simple recipes.
Overnight Oats
Prepared the night before, simply heat and eat for a filling breakfast packed with nutrition. Recipe here.
Healthy Mummy Smoothies
With so many variations to choose from, you could enjoy a new smoothie every day! Two of our faves?
Baked Eggs In Avocado
For a new way to bake your eggs, try this healthy recipe that gives you a serve of heart healthy avocado at the same time.
Healthy Apple Almond Bircher Muesli
You can pack in loads of fruit, nuts, protein and fibre into one bowl with this simple bircher recipe.
For A Crowd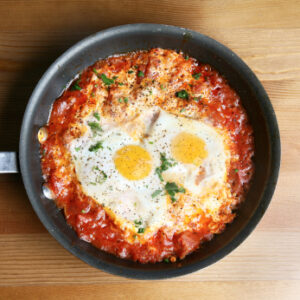 Cooking for a group can be stressful, so take the guesswork out by using some of our tried and tested recipes.
Spicy Shakshouka
For a new way to serve eggs that is easy to prepare, why not try out this spicy dish.
Warm Apple and Cinnamon Quinoa Porridge
Porridge is a great way to fill hungry bellies and this can be made in advance and reheated.
Feed-A-Crowd Breakfast Frittata
Toss this simple dish in the oven first thing and serve when everyone has woken up.
On The Go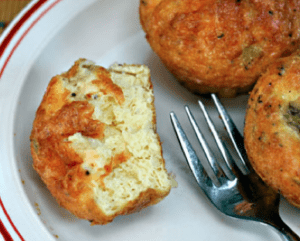 When you need to get up and go, these take away options are a great way to enjoy a healthy breakfast.
Banana and Yoghurt Muffins
Fruit and yoghurt is a great way to start your day, but it doesn't travel well in your handbag! Try these healthy muffins instead.
Mini Savoury Egg Muffins
For a protein hit, here's a quick and easy way to enjoy eggs in the car or even on the bus.
Join us on the next 28 Day Challenge
Don't delay – join literally THOUSANDS of mums on the challenge and get access to:
28 Days of family friendly healthy meals
Personalised weekly shopping lists and customisable meal plans
Access to the exclusive challenge 1000+ recipe hub
28 days of effective at home exercises to fit into your busy day
Expert advice and support from the team and 1000's of other mums on the challenge
See all the details and join here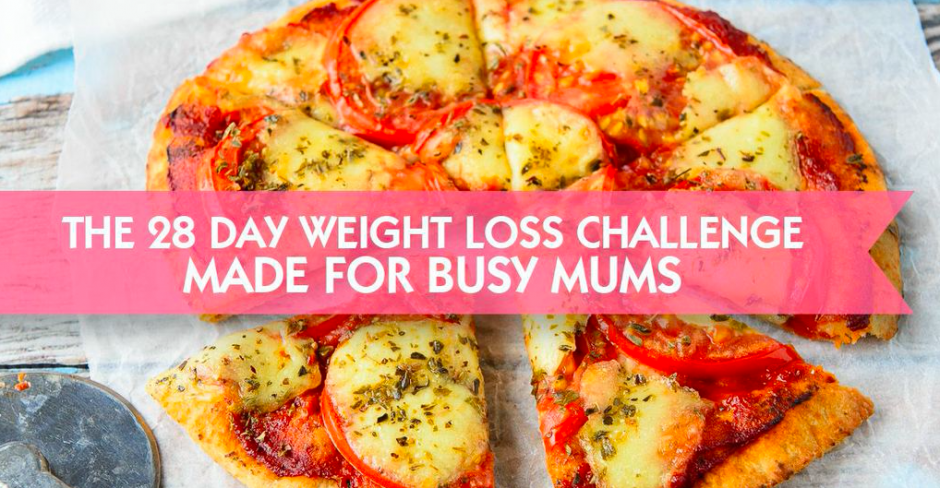 Results from mums on the 28 Day Challenge
Mums lose an average of 4-6kg (8-13 pounds) on our 28 Day Challenge and below are some of the amazing results from mums JUST LIKE YOU who are already using the 28 Day Challenge and losing tummy fat – make the change and join them today too!
You can see lots of more results and you can join here too
Ash Loses 26kgs (57 pounds) on 7 Challenges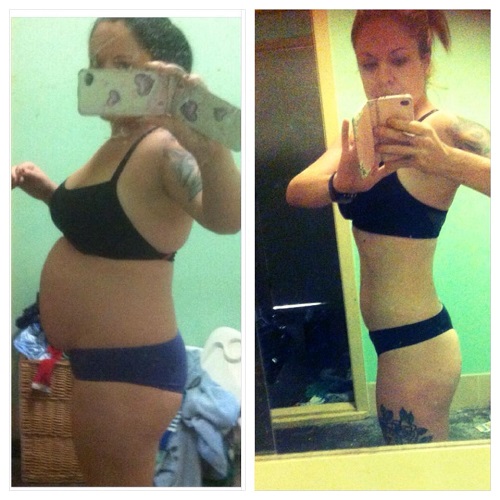 Ash says: "The 28 Day Challenges have changed my life. This was never a diet but a complete lifestyle change for me, and I committed to it 100% I've never experienced such a positive experience as I have with this plan IT WORKS. It's perfectly put together for mums and so manageable."
Take control of your health and get rid of those unwanted kgs for good.
Join now
You won't regret it!