One of the best ways to encourage weight loss and healthy eating in the whole family is to swap pre-packaged, processed foods for wholesome, homemade alternatives. This is an especially good strategy when it comes to sweet foods like biscuits, cakes and muffins.
While these types of foods should be relegated to an occasional treat, not an everyday event, when trying to shift stubborn kilograms, creating the healthiest possible option means that you can have your cake AND enjoy eating it.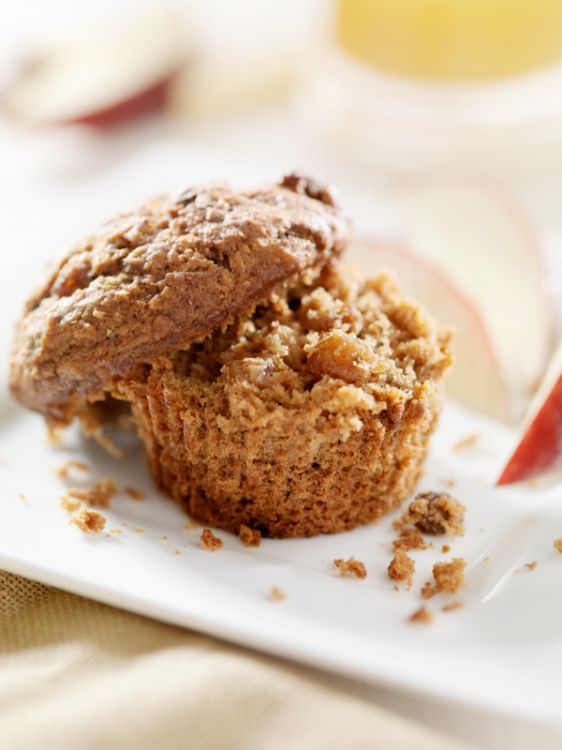 The problem with many of these foods that you mind on the supermarket shelves is that they are packed full of a whole bunch of ingredients with long, unpronounceable names, along with less than healthy amounts of salt, sugar and calories.

These days, many products can survive on shelves for weeks at a time, due to the discovery of ingredients that do not spoil or expire quickly. These ingredients aren't always wonderful for our waist line however! By making your own cakes, biscuits and muffins, you are able to control exactly what goes in, and more importantly, what stays out.
You can load up your goodies with fresh fruit, dense forms of protein and complex carbs, and good fats that are beneficial for weight loss and overall health. By creating a cake/biscuit/muffin with these types of ingredients, you'll actually be enjoying a range of foods that are great for your health. Your creations might not last as long but when the whole family is enjoying them, I doubt it'll be a big problem!
These healthy eating banana muffins combine ripe bananas (organic if you have them) with buckwheat flour for protein, oats for slow burning energy, omega 3 rich chia seeds and yoghurt for calcium and healthy fat. Sweetness comes from honey, as opposed to sugar, while cinnamon and vanilla essence add extra flavour without calories.
Enjoy!
Ingredients
2 cups of buckwheat flour (available in the health food aisle) you could also use wholemeal or spelt flour

1 cup rolled oats

1/4 cup honey

2 eggs

3/4 cup natural or greek style low fat yoghurt

2 ripe bananas, mashed

1/4 cup olive oil

2 tbsp chia seeds (optional)

1 tsp ground cinnamon

1/2 tsp natural vanilla essence
1/2 tsp bicarb soda
Olive oil or butter for greasing the muffin tins
Directions
Preheat oven to 180C

In a large bowl, combine all the dry ingredients and stir well

In a smaller bowl, mix eggs, honey, olive oil, yoghurt and vanilla

Add egg mixture to the dry ingredients and stir well

Add mashed bananas and gently fold through (it's ok if the mixture is a little lumpy)

Use olive oil or butter to grease the cups of a muffin tray

Spoon mixture into the prepared tray

Place in the oven and allow to cook for 20-30 minutes

Test that they are fully cooked by gently inserting a skewer into one of the muffins before removing from the oven

Set aside to cool before serving
Makes approx 12 muffins, depending on size – Calories per muffin – 160