The great thing about our Healthy Mummy Smoothie is that they are not  just super tasty, but are packed filled with fibre, protein and vitamins and minerals (see the ingredient list here) . So they keep you feeling full until snack time you as well as giving your body lots of healthy nutrients to keep you energised and in tip top health.
You can read the nutritionists review of the Healthy Mummy range here too.
This recipe is a delicious Chocolate and Mint Smoothie.  If it is cold in your part of the world and you are needing a warm smoothie, this one is a great one to have warm by warming up the milk before you blend it.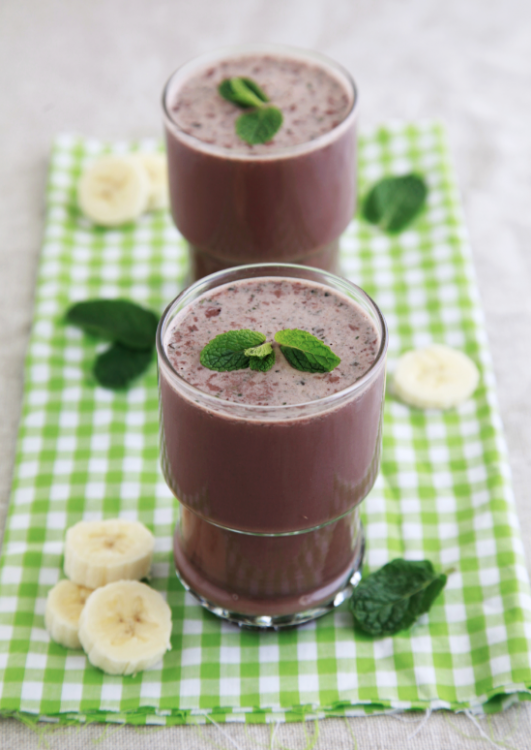 Ingredients
2 x tbsp of Chocolate Healthy Mummy Smoothie
250ml So Good Chocolate Milk 98% Fat Free
5 fresh mint leaves
1/2 a banana
Blend for 2-3 mins and enjoy!