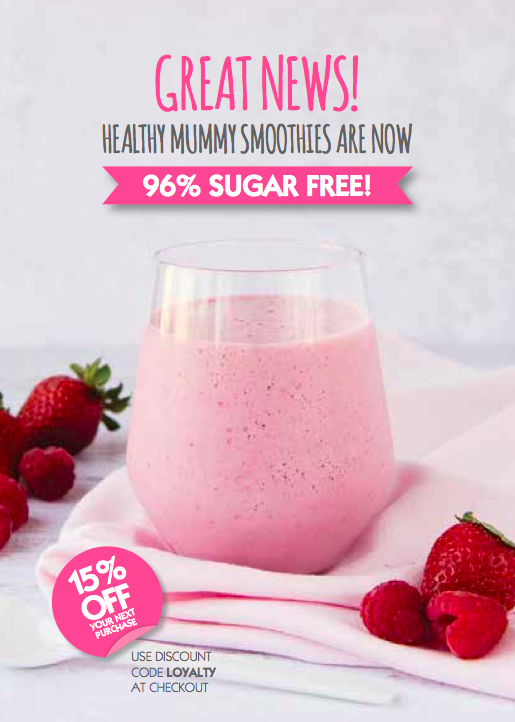 Although in our Healthy Mummy range of products we have an Exercise DVD, our Chocolates, our Fish Oils, our 28 Day Plan and our Cookbooks, one of the biggest selling products we produce is our Healthy Mummy Smoothie range.
And we thought we out outline why it is very different to other products out there and what makes it so special.
We are also recommend by Midwives, Doctors and Nutritionists – you can see Midwife reviews here and Nutritionist reviews here
It is accelerant and filler FREE
We are proud to say that our Smoothie is free from any fillers and weight loss accelerators. Many many weight loss shakes contain fillers and weight loss accelerants to trick your body into short term – and unhealthy weight loss. These artificial fillers make your tummy feel temporarily full are not natural and the long term effects are not known. They can also lead to a lot of the side effects associated with 'shakes'.
It contains wholefoods
The Healthy Mummy Smoothie contains wholefoods and over 25 vitamins and minerals. The product is high quality and every ingredient in the smoothie has been included to be a benefit to your health. Most shakes do not provide this high quality and the reason you will see many 'giveaway' offers on TV with these brands is because their product is extremely cheap to make and do not use the wholefoods and high quality vitamins and minerals that we do – so it is very cheap to make and their product is topped up with sugar and fillers to bulk it out.
It is dairy and wheat free
Today many people have allergies to dairy and wheat so our smoothie is free of both of these ingredients. We use non genetically modified Soy Protein Isolate which uses only the protein part of the soy – not the oestrogen part of the soy.
It is breastfeeding friendly
We do not use any caffeines or weight loss accelerants in our smoothies so that breastfeeding mums can use it. We also included fenugreek in the smoothie to be an additional benefit – and if you are not breastfeeding, fenugreek can still be a great benefit to your health as it provides carbohydrates, dietary fibre, fats and minerals like iron, calcium and phosphorous. We have thousands of emails each month from mums on our plans who report improved milk supply from using our smoothies, but if your baby has any food sensitivities or suffers from colic we recommend talking to your Dr before changing your diet or using our products and plans.
It is a formulated meal replacement & passes international standards
Our smoothie is a formulated meal replacement and has passed International Food Standards. It provides your body with over 25 vitamins and minerals and the focus is on optimal nutrition. Some other 'shakes' on the market are only a protein shake or supplement.
This means they cannot be used as a meal substitute as they do not contain enough nutrients and energy to fuel your body and consumers can often be mislead into thinking a product called a Shake is a meal replacement when it is not. You can see a comparison table with other shakes here
What ingredients are in the Smoothie?
The smoothies are free from artificial sweeteners, additives, fillers, caffeine and weight loss accelerants
Included in our smoothies are:
Apple pectin – a source of soluble fibre that forms gel naturally
Rice bran fibre – a highly fibrous ingredient
Cellulose – major component of cell wall in plants
Psyllium husks – a water-soluble fibre to aid digestion
Inulin – a natural vegetable fibre to aid digestion
Flaxseed meal – healthy fats (omega3 fatty acids) & high fibre making it an ideal ingredient for post birth nourishment
Pumpkin seed meal – adds bulk to assist a sense of fullness & contains a high level of essential fatty acids, protein, zinc & iron.
Protein For Health & Weight Loss:
Soy protein isolate (non GM) – a complete protein low in fat with high digestibility. The protein is a soy protein isolate – which means the protein has been isolated and the oestrogen and hormone part of soy is not included in the product – only the protein part of the soy
Methionine 10mFg – important amino acid for normal metabolism
Protease (from aspergillus) – group of enzymes that assist digestive process by breaking down proteins
Soy lecithin 400mg (non GM) – emulsifying that can aid the digestive system
Bromelain 5mg – enzymes from pineapple assisting protein digestion.
Herbs For Your Health – during a weight loss diet, herbs can help to maintain a feeling of general wellbeing:
Ginger root – a spice often used to improve metabolism while soothing the stomach
Fenugreek – Provides carbohydrates, dietary fibre, fats and minerals like iron, calcium and phosphorous. It also provides support for breastfeeding mothers
Dandelion root – helps absorption of nutrients in "The Healthy Mummy" Smoothie and Rich in Vitamin A,C and B2, iron and calcium
LOW GI: as part of a weight loss diet, low GI foods help to release glucose more slowly leading to a more stable blood glucose level.
Natural ingredients in our smoothies help give a gentle sensation of feeling fuller for longer, helping to avoid eating large meals or over snacking. They help to bulk the stool & aid bowel eliminations.
Our smoothies are also 96% sugar free and 100% fructose free
You can also see more information on our range here
What ingredients are NOT in the Smoothie?
We are proud that the following ingredients are NOT in our smoothies
No Caffeine
No Fillers
No Artificial Sweeteners
No Genetically Modified Ingredients
No Added Salt
No Weight Loss Accelerants
No Chemicals
No Phentermines
No Phenylpropanolamine
No Dairy
No Wheat
And you can see our full range here
Please also see the Nutritional information from the label below
Please download the Healthy Mummy Smoothie label

The Healthy Mummy Fish Oils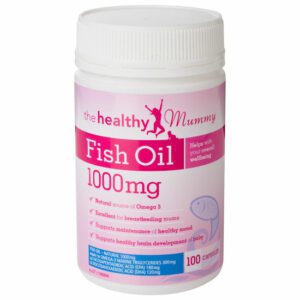 The Healthy Mummy Fish Oil 1000mg is a natural source of the marine omega 3 fatty acids, eicosapentaenoic acid (EPA) and docosahexaenoic acid (DHA).
Omega 3 fatty acids are very important as the body cannot produce them and they can therefore only be obtained from the diet.
DHA is essential for the growth and development of the brain in both the foetus and newborn baby and fish oil therefore supports healthy brain development and function. DHA also plays an important role in the development of the retina of the eye.
Fish oil supplementation by the mother has been shown to increase DHA and omega-3 fatty acid content of the breast milk.
Healthy Mummy Fish Oil 1000mg also:
May assist the symptomatic relief and management of rheumatism.
May assist in the management and relief of symptoms of eczema, dermatitis and psoriasis.
Supports & maintains the health of the cardiovascular system.
May assist in the maintenance of cholesterol with the normal range in healthy individuals and improve the LDL:HDL ratio.
Helps to maintain healthy cognitive function and promotes healthy mood.
Supports the health & function of the nervous system.
The Healthy Mummy Dark Chocolate Treats
The Healthy Mummy Chocolate Treats offer mums a portion controlled serving of dark chocolate with either whole almonds or mint essence to satisfy any chocolate cravings which when consumed in moderation can be enjoyed on your healthy eating weight loss plan.


28 Day Breastfeeding Friendly Diet & Exercise Plan
Our 28 Day Plan has been created by leading nutrition experts and post pregnancy specialists.
The plan contains a daily food guide, recipes, nutrition information and daily exercises that over 28 days will aid your health, fitness and weight loss.
The 28 Day Plan can be done separately to our smoothie plans or in conjunction with them and the foods on the plan are designed to help boost your milk supply
Post Pregnancy Exercise DVD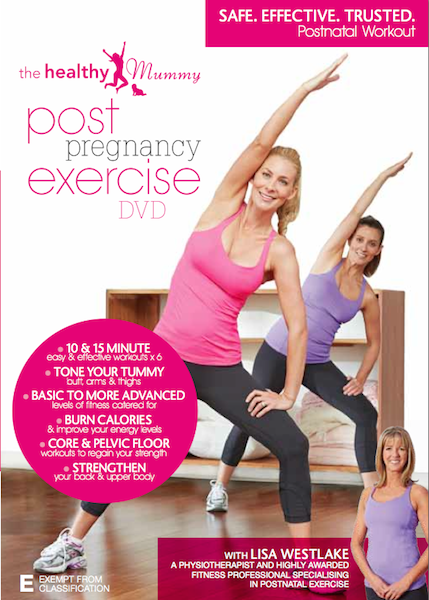 The ultimate DVD for all mums whether your child is 3 months old or 3 years old and caters for mums with a basic or more advanced level of fitness.
The exercises in the DVD are effective and safe and the instructor is Lisa Westlake, a highly qualified Physiotherapist & Post Natal Fitness Expert. Preview the DVD here
To see our full shop and range click here
Please note if your baby has colic or food sensitivities we do not recommend changing your diet without talking to your Doctor.
And when introducing any new food into your diet, we advise being alert to any food sensitivity in your baby such as a change in bowel movements and discontinuing any new diet plan if any food sensitivity occurs.
If you are ready to lose weight then the Lose Baby Weight plans offer a healthy and safe exercise and diet routine.
You can see our shop here