Every month, a mum who is on the 
Lose Baby Weight plans
 will be writing about their journey, exercise, ups and downs and will be here to help motivate YOU and THEMSELVES along the way.
If you'd like to become our
 Motivating Mum 
for the month
click here
 to find out more (we pay you for it too!).
This month we continue to be motivated by the weight loss journey of Motivating Mum Nicole Daniels who has now lost 22kg on our plans. You can read some of her previous posts 
here
 and 
here
.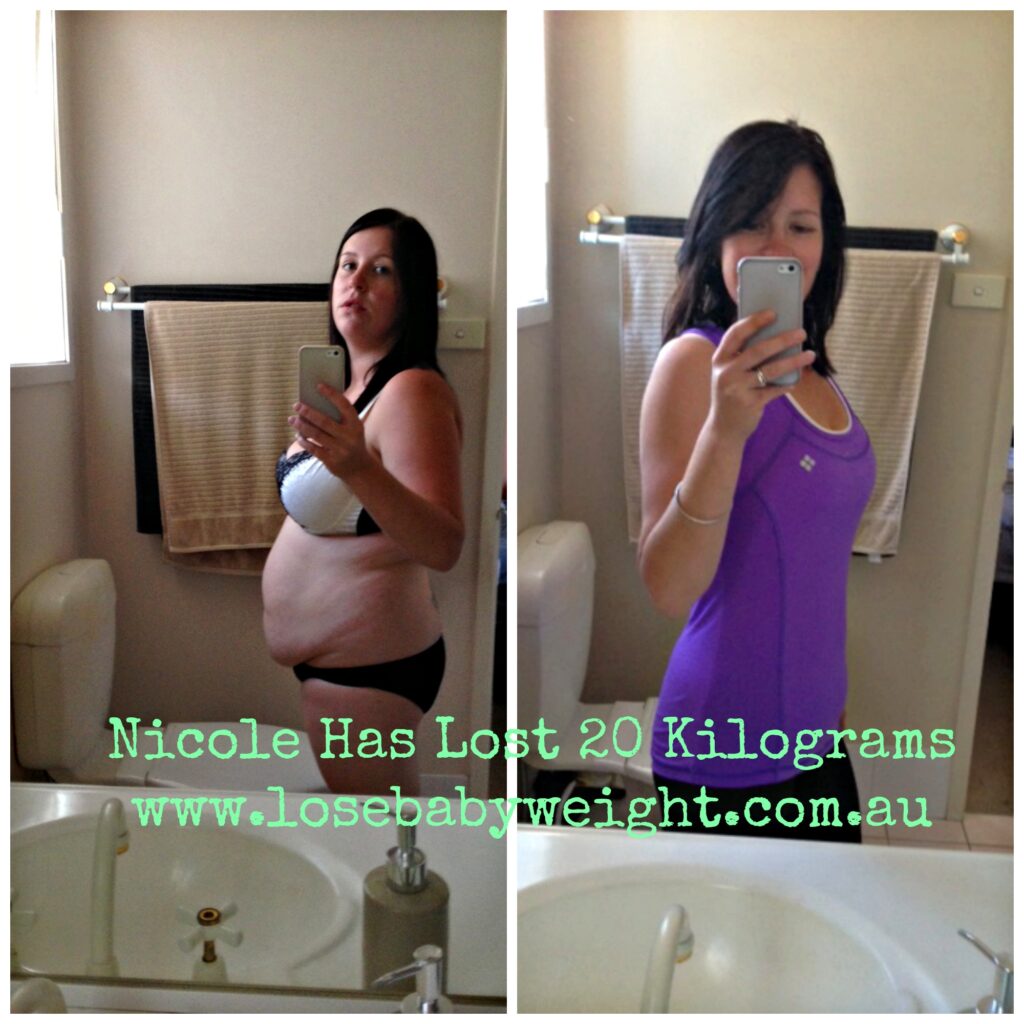 It's the end of August and I finally get to weigh myself. I lost 3 kilos this month and weigh 51 kilos bringing my total since starting Lose Baby Weight to 22 kilos. I have officially achieved one of my goals of losing 20 kilos! Yay! I was hoping for a bigger loss to get down to 50 kilos but a 3 kilo loss is great and only have 3 kilos to go until I reach my goal weight which is my goal for September.
Not only am I back again to be a Motivating Mum this month, I am also getting ready for the Summer Challenge which is great. I am also one of the mums doing the Motivating Mums Q&A night and I'm so excited. I know September is going to be a great month.
This week, I received my Lose baby Weight Healthy Spring/Summer Cookbook and wow it's amazing! So many yummy recipes and smoothies in it. I put it to good use straight away and used it to plan our menu for Father's Day, as well as using the 28 day plan and recipes from the website.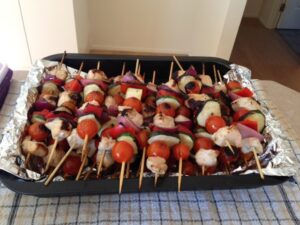 For snacks we had Sakata crackers with celery and carrot sticks served with hummus and french onion dip and chocolate fruit and nut bites made with raspberries, dates and cashews. For lunch we had the pork and veggie kebabs and the barbecued chicken burgers, all from the Lose Baby Weight Summer cookbook. We also made a big salad, corn and had sweet potato cooked on the BBQ with the rainbow coleslaw with mustard dressing.  
For dessert we had the French chocolate cake which was so delicious. We had the family over and everyone loved the food. We had a great day and yummy healthy food.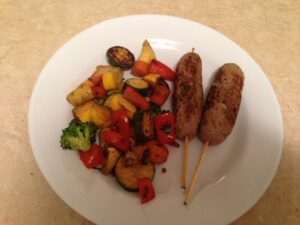 I still love my smoothies for lunch and am enjoying trying new ones. I especially love the Almond and Cinnamon and the Mixed Berry Madness. I love sitting down at breakfast and enjoying a yummy healthy breakfast from the 28 day plan and still enjoy planning our weekly dinners from the 28 day plan and the Lose Baby Weight website.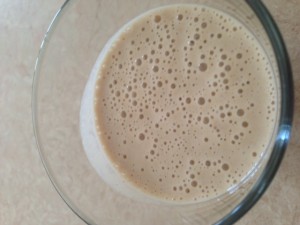 I have increased my workout from the 28 day plan to 45 mins a day as well as doing my 200 squats and now skip from 20 mins to half an hour. And I still love going for a walk every day in the fresh air.
I'm glad that I didn't weigh myself for the month as I really got to focus more on myself and my fitness. I will be weighing myself every week as part of the Get Ready For Summer Challenge. If you haven't joined up I challenge you to do so and join me in September.
Its been 23 weeks since I started Lose Baby Weight and here are my stats from when I started up until now.
Weight: 73 kilos now 51kilos = total loss of 22kilos
Bust: 105cm now 80cm = loss of 25cm
Waist: 108cm now 75cm = loss of 33cm
Hips: 110cm now 84cm = loss of 26cm
Thighs: 56cm now 45cm = loss of 11cm
I can't wait for all the wonderful things that Lose Baby Weight has planned for everyone. Lets make September a happy and healthy one.
Until next week.
NicoleGET YOUR 10% DISCOUNT
If you are ready to lose weight then the Lose Baby Weight plans offer a healthy and safe exercise and diet routine and you can get a 10% discount by using code LOYALTY at the checkout
PLUS our BEST SELLING 28 Day Diet & Exercise Plan is available as an 200pg Printed Book and you can get your copy here 
Plus our NEW CALORIE BIBLE is now available – get your copy today! Only $19.95 and a must have in your handbag!
Click HERE to see our shop