Every month, a mum who is on the Lose Baby Weight plans will be writing about their journey, exercise, ups and downs and will be here to help motivate YOU and THEMSELVES along the way.
If you'd like to become our Motivating Mum for the month click HERE to find out more (we pay you for it too!).
In her last post, Motivating Mum Nicolene who has lost over 7.5kg with Lose Baby Weight shared her tips for staying focused on her goals. You can check out her advice HERE, and read more about Nicolene and see her previous entries HERE, HERE and HERE.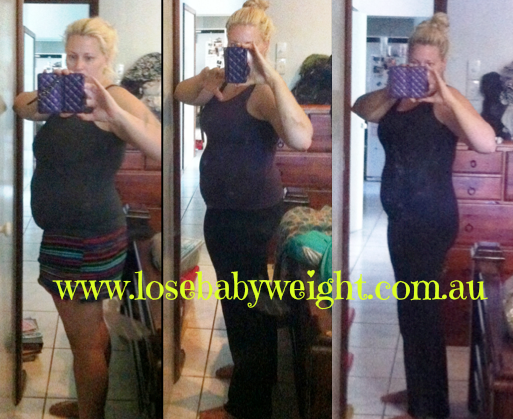 'It's been great to read some of the other posts from other Motivating Mums and others sharing their weight loss stories! It reminds me again that I am not alone it the desire to be healthier and its great how open everyone is.
I have also been trying to make an effort to check all the posts going up on the Lose Baby Weight Facebook page (you can find the page HERE) so I can offer personal words of encouragement. I know how nice it makes me feel when someone comments how great I am looking. Encouragement is such a powerful motivator!
I found it a personal challenge to go to my PT session this week as I knew we were going to be doing the running circuit. Running…oh how I dislike it! When you are breastfeeding no amount of support seems to make running comfortable! An hour of pushing through and I feel so proud of myself for doing it! I am starting to find some of the exercises like pushups and burpees easier to do week by week and the muscle soreness after each session is going away faster and faster.
I have also signed up for another 8 weeks of Pilates which is at a time I can bring bubs along with me. My daily walks are being combined with interval jogging and doing lunges using the pram as support. My little one thinks it hilarious to see my head bobbing up and down over the pram handles!
I tried a few more recipes with the favourite being the Chicken Enchiladas, these were delish!! The Beef Stir Fry was also nice and easy. I actually made up a double batch and put some away for another meal for those busy days. The favourite smoothie combination for me this week was using Bircher Muesli. I called it the Bircher Boost (Skim milk, banana, bircher muesli, cinnamon, chia, LSA meal, Vanilla smoothie mix).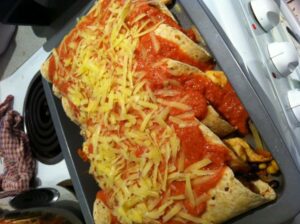 I was chairing a meeting for the belly dance club I am president of and we normally have champagne and nibbles, something which in the past has been really hard for me to resist. Not this week! I had no champagne and even avoided the cakes and chocolates! I had fruit instead and sipped on my water. I got in the car to drive home and just praised myself over and over for being so good! It's these little battles and challenges that are all adding up and changing my life and wellbeing.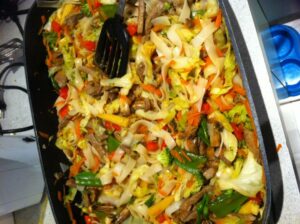 This week saw me move from the 'obese' into the 'overweight' category and I can't even describe how happy I felt when I saw those numbers on the scale! I am now in the 80's and haven't been this weight in almost 3 years!
 My journey so far for July:
Weight loss this week =  0.9 kg (Total this month 2.5 kg)
Measurements this week = down 3 cm (Total this month 9 cm)
Personal challenges – Started jogging in intervals during my daily walk, tried new smoothie combinations and new recipes
I hope everyone is overcoming some personal challenges and I hope to have more good news to share with you in my last blog next week!
GET YOUR 10% DISCOUNT
If you are ready to lose weight then the Lose Baby Weight plans offer a healthy and safe exercise and diet routine and you can get a 10% discount by using code LOYALTY at the checkout
PLUS our BEST SELLING 28 Day Diet & Exercise Plan has now launched as an 84pg Printed Book and you can get your copy HERE
Click HERE to see our shop