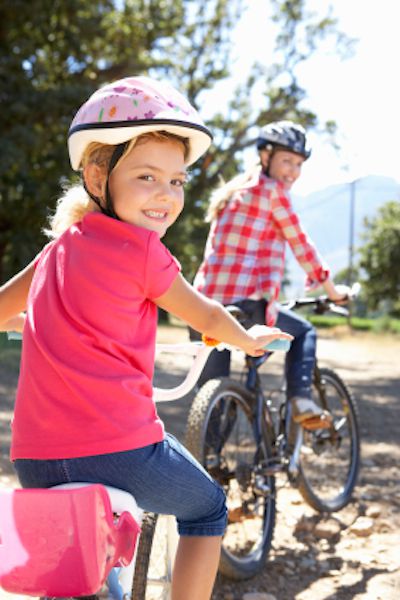 Are you as good as gold with your healthy eating through the week, and then it all falls over on the weekend?
You're not alone. Many of us suffer from the weekend downfall, where we give in to temptation or don't look after ourselves as well as we should.
For some of us, the structure of Monday to Friday makes it easier to eat the right things, fit in some exercise, and look after our bodies.
Come Friday night, everyone is more relaxed and often our lack of plans can wreak havoc on our eating and exercise habits.
Today we've got some tips to help you stay focused on your weight loss over the weekend.
You still need to plan ahead
Just because it's the weekend doesn't mean you won't need 3 square meals and 2 snacks per day. It's easy to fall into a more relaxed frame of mind when you are enjoying the weekend with your family.
By remembering to plan your meals and snacks for the day you can be sure not to get caught out hungry at your child's soccer game (where you might only have the option of pies or chips to deal with).

Use the weekends to prepare for the week
If you have the time, use the weekend as your time for squirelling away meals and snacks for the week ahead. Pop a curry on, slow cook some meatballs, bake some healthy muffins, roll some protein balls or freeze a lasagne for nights when you don't feel like cooking.
Why not use the weekends to start a new tradition, such as a healthy roast dinner on a Sunday night; or a healthy home-made take away style meal on a Friday night (such as pizza, Mexican or Thai). If you are all looking forward to enjoying this meal together you are less likely to succumb to the less healthy home delivery.
Make the choice to be active
Instead of flopping on the couch or staying indoors to watch movies, use your weekends as a good excuse to get outside with the family. Plan a picnic, a bush walk, a visit to the zoo, a family bike ride, or a day at the beach. Take along a healthy packed lunch too. If it's wet why not head to the museum or even the shopping centre – anywhere that you can put one foot in front of the other.
Instead of letting yourself give in to greasy popcorn or a bag of chips, why not make your own healthy options. You can still enjoy watching a movie while you tuck into air popped popcorn or home made veggie chips.
Encourage a change of plans
A lot of weekend activities revolve around food and friends – think buttered popcorn at the movies, dinner (and dessert, and wine…) with friends, going out for breakfast. Why not change it up and suggest going for a walk or meeting for coffee instead of a meal.
That way you can save on the calories while still having a good catch up. You could also suggest having friends over for a dinner party, and cook up a delicious yet healthy meal. You'll know exactly what's going into it so you won't have to worry about a calorie blow out.
Don't let the weekend be an excuse for a blow-out breakfast. A fried breakfast sits heavily in your stomach and often makes you want to have a lie down. Instead, start as you mean to go on. Tuck into a Healthy Mummy Smoothie, a poached egg on wholemeal toast with avocado and tomato, or some fresh fruit and yoghurt. You will feel full without the sluggishness that often accompanies a big breakfast.

GET YOUR 10% DISCOUNT
If you are ready to lose weight then the Lose Baby Weight plans offer a healthy and safe exercise and diet routine and you can get a 10% discount by using code LOYALTY at the checkout
PLUS our BEST SELLING 28 Day Diet & Exercise Plan has now launched as an 84pg Printed Book and you can get your copy here 
Click HERE to see our shop