So often we hear from mums who are trying to lose baby weight that they don't feel as though they have time for healthy cooking.
Eating well doesn't mean spending hours slaving in the kitchen each day.
There are lots of ways that you can save time on your cooking. With a little bit of planning, and some space in the freezer, you can be sure to have healthy eating meals on the table each day.  
1. Big batch cooking
If you are going to spend some time at the stove preparing a Bolognese, soup, chilli or lasagne it really is no extra effort to double or even triple the recipe.
You can choose to either freeze the excess portions for a night when you don't feel like cooking; or repurpose your leftovers into another meal for later in the week.
For instance Spaghetti Bolognese one night means you can use the leftover Bolognese with some crisp salad to make a burrito another night.  A Vegetarian Chilli with brown rice can then be served on top of some cous cous or a baked sweet potato another night.
Here are some more GREAT freezer meal recipes.
2. Pre-chop your salad and veggies for the week
If you are busy, planning your meals for the week is a given if you want to save time. That way there is no time spent wondering what to have for dinner, or extra time spent at the supermarket picking up last minute ingredients.
So once you know what you will need for the week, spend some time doing some chopping.
Chop anything that won't go brown or soggy and keep it in plastic tubs for easy access through the week. Pre-chopped onions, carrots, cucumber, pumpkin, capsicum, snow peas, beans, sweet potato or grating cheese will keep for several days in the fridge. So you can just grab it and go when you are getting ready to do some cooking.
Plus instead of making a mess in the kitchen every night, you can make one big mess once a week instead – meaning less washing up.
3. Don't peel your potato, sweet potato, carrots or butternut pumpkins
If you are going to roast some veg, don't spend time peeling vegetables that simply don't need it.
The nutrients in many vegetables are found close to the surface, so by keeping the skin on we are ensuring that we get the best from our veggies.
4. Do one session of baking each week
Both you and your kids will need healthy eating snacks every day. So instead of preparing snacks each morning, do a big batch of baking or snack preparation once a week for the whole week.
You could make some Banana Bread and freeze individual slices to be used as needed, or throw together some Peanut bubble crunch bars and pop them in the fridge to grab when required.
5. Keep your freezer well stocked
It's so nice to know that you have some go-to meals on hand in the freezer.
It could be leftover Lamb and Coconut Curry, some wholesome Chicken Soup or a Simple Beef Stew.
It might just be some good quality frozen fish pieces that you can just pop in the oven and serve with a salad.
The main thing is to ensure that you always have food in the house that you can enjoy without feeling the need to call up and order a pizza when you arrive home starving.
We hope these tips are helpful.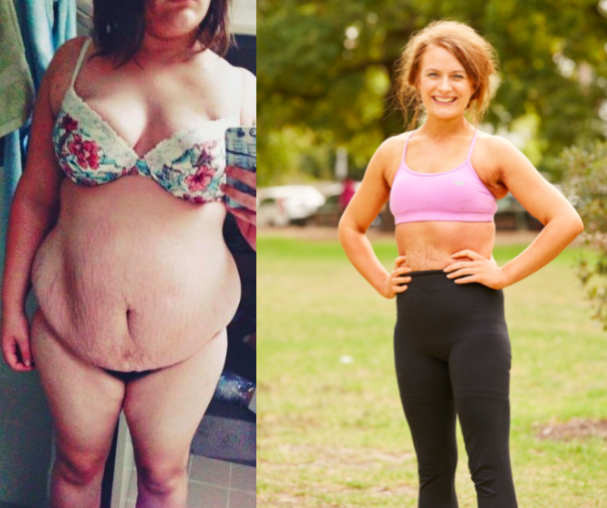 "Lose Baby Weight helps you understand HOW to lose weight. The SAFE way to do it, and WHY it happens a particular way. I could not recommend a program more than Lose Baby Weight."
You won't regret it!
Join the challenge here