Some nights you just crave something spicy and comforting like this healthy vegetarian chilli.
Grab a few key ingredients from the fridge and the pantry and you can have a healthy, weight loss friendly dinner sorted quick smart.
Feel free to reduce or remove the chilli if cooking for children.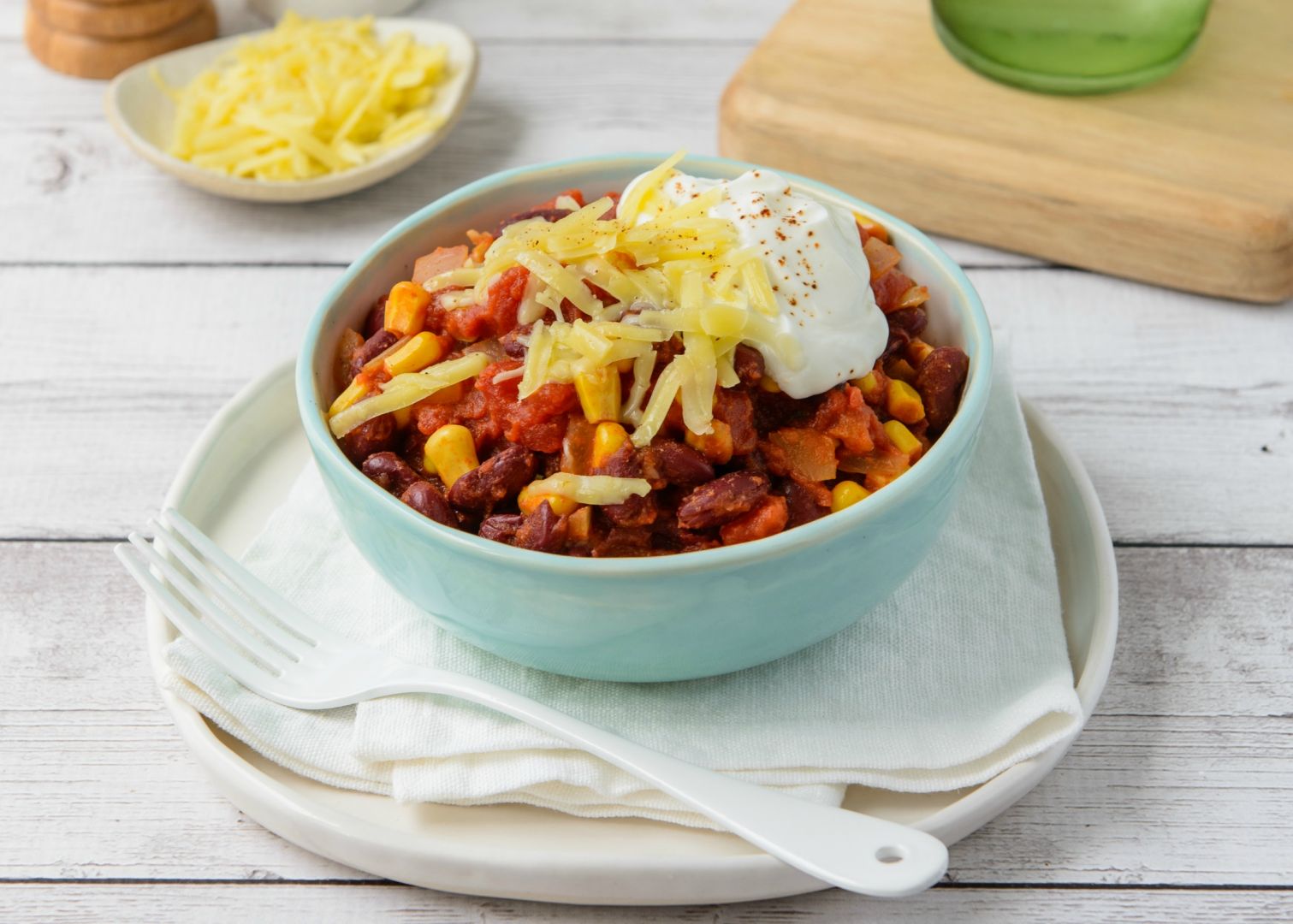 Ingredients:
2 large red onions, peeled and finely diced
1 tbsp olive oil
2 tsp minced garlic
1 tsp minced chilli (or to taste)
1 red capsicum, de-seeded and cut into 2cm cubes
1 x 400g tin of kidney beans, drained and rinsed
2 x 400g tins of diced tomatoes
½ cup of hot water
Salt and pepper
Method:
Heat a frying pan over med/high heat.
Add the oil to the pan and heat through.
Add the garlic and chilli and stir quickly before adding the onions.
Fry the onions for around 6 minutes.
Add the capsicum and cook for a further 5 minutes.
Pour in the kidney beans and stir well, ensuring they get coated in the onion mixture. Cook for 5 minutes.
Add the tomatoes and bring to the boil, while stirring.
Season to taste, and then add the hot water to loosen the mixture. Bring to the boil again.
Reduce heat to low and allow to simmer uncovered for 45 – 60 minutes.
Serves: 4. Calories per serve: 160.  

There are so many options for how to serve this chilli.
Here are some of our ideas:
Wrap in lettuce or cabbage leaves as a 'wrap' with a sprinkling of cheese
Serve with wholegrain penne
Toast some strips of Mountain Bread to use as a healthy nachos-style chip
Dollop with low fat sour cream or home made guacamole 
Serve on top of a jacket potato
Pop it in a wholegrain wrap with some rocket lettuce
Enjoy with some brown rice, quinoa or cous cous
Throw on some chopped spicy jalapenos for an extra adults-only kick
It's essential to serve the chilli with some extra veggies or healthy carbs, as it is very low in calories and needs the extra nutrition to make it a substantial meal. Try a few different options and see which you like the best.
If you are curious about the 28 Day Challenge click HERE for some our ENERGY BOOSTING recipes.
Just CLICK HERE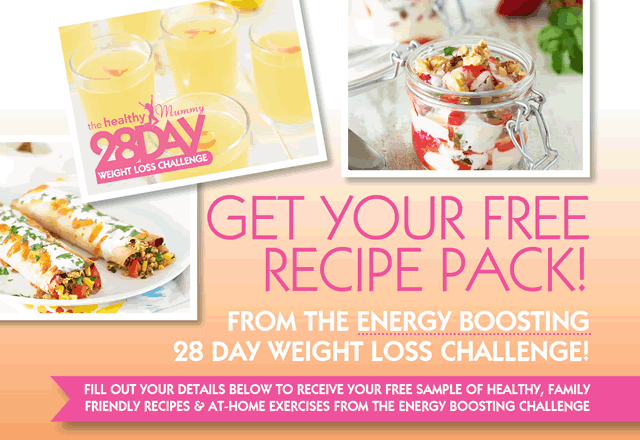 About the 28 Day Challenge
A few key things to note are:
The Challenge menu is FULLY customisable
You have access to over 1700 exclusive recipes
You have access to over 300 exercise routines
Meals are family friendly and are made in under 10-20 minutes
For a limited time, we are offering you a HUGE DISCOUNT on the lifetime membership discount on the 28 Day Weight Loss Challenge – you can see this awesome offer here.
Leashaa Lost 15kg* with the 28 Day Challenges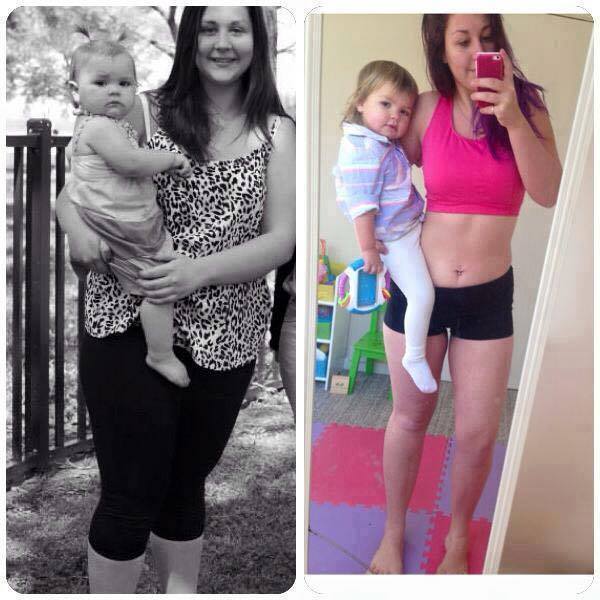 Leashaa says: "I've Lost 15kgs thanks to LBW and over 150Cm of fat!! I started my journey last year and thanks to LBW I've been able to lose weight, create a healthy lifestyle and maintain my breastmilk supply allowing me to continue nursing my daughter into our 3rd year! Thanks Lose Baby Weight 😄😄😄😄"
You won't regret it!