This is the kind of healthy eating recipe you might not think will taste as incredible as it does – a banana bread made with wholemeal flour, no butter, no oil, no added table sugar, no nuts, and no eggs!
When you are trying to lose baby weight, the banana bread that you find at the café often contains excesses of the above and is not really an ally for pregnancy weight loss.
But this recipe is packed full of fruit for natural sweetness, and also contains the goodness of wholegrains and chia seeds (you can read more about why we love chia seeds here).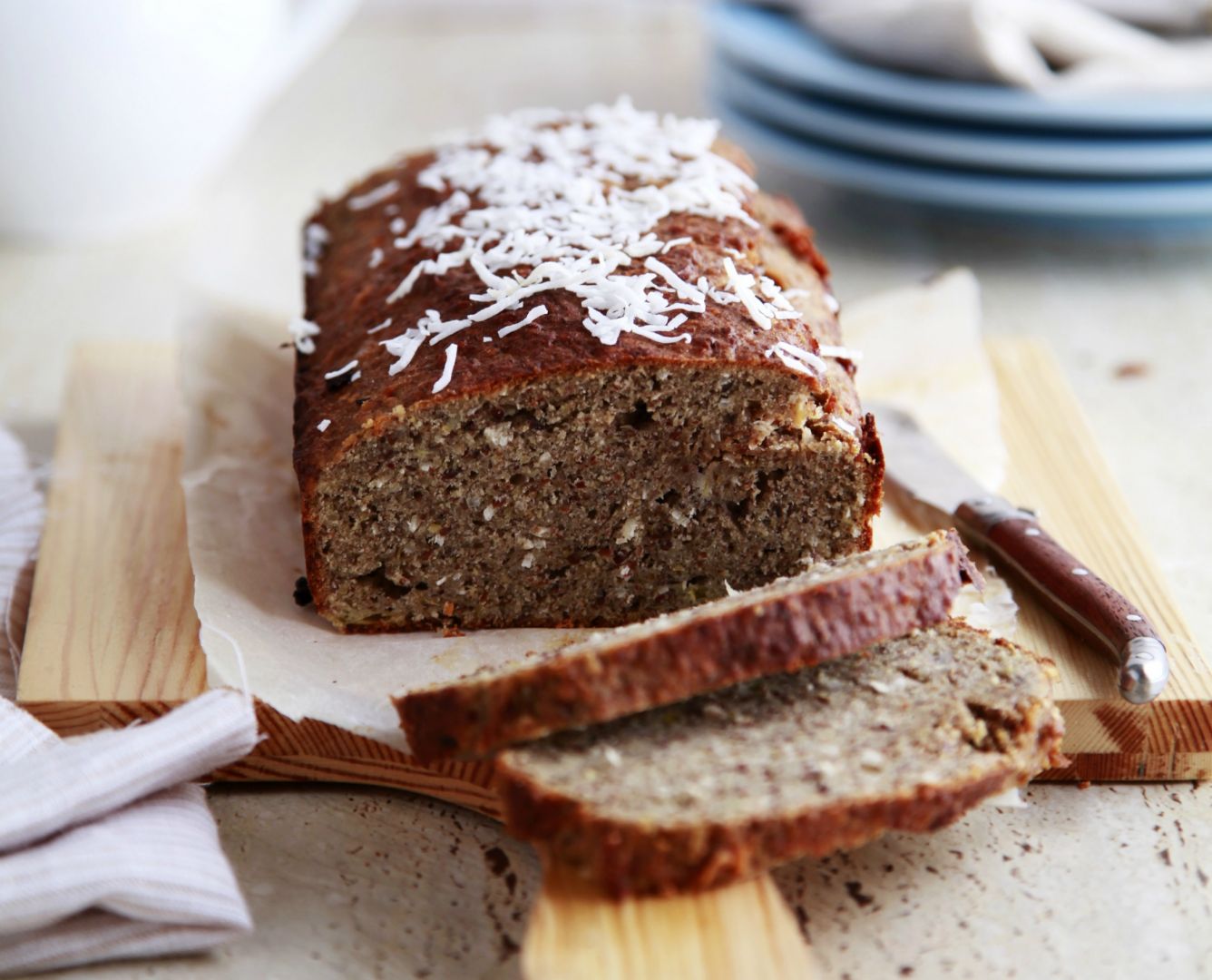 It's also perfect for any allergies as you could also make it gluten free by using gluten free flour.
Feel free to tweak away by adding a handful of crushed walnuts, sultanas instead of dates, pear instead of apple, toss in some blueberries, add a tablespoon of LSA – anything you like!
This loaf freezes well, so slice it up once it has cooled down and freeze individual slices.
Just warm it up in the microwave or pop straight into the toaster for a portion controlled treat.
Ingredients:
2 cups of plain wholemeal flour
1 tsp baking powder
½ tsp baking soda
1 tsp cinnamon
3 medium sized fork-mashed ripe bananas
1 medium sized red apple, grated, skin on
¼ cup dates, chopped
2 tbsp chia seeds
6 tbsp water
Olive oil spray to grease the pan
Method:
Heat your oven to 150C and spray a loaf tin with olive oil to grease.
Mix the chia seeds and water in a small bowl and set aside for 5 minutes.
Place the chia seeds and all of the other ingredients in a large bowl and mix gently to combine.
You may find it easier to use your hands to bring together this firm dough.
Once it has just come together, pop it in the loaf tin.
Bake for 50-55 minutes or until a skewer inserted into the centre comes out clean.
Cool in the pan for 5 minutes before inverting onto a wire rack.
Cool for a further 10 minutes before slicing.
Makes: 8 slices. Calories per slice: 194.
Enjoy!
Love the Healthy Mummy team xx
You can see lots more results and you can join here too
Andrea Lost 30kgs* with the 28 Day Challenge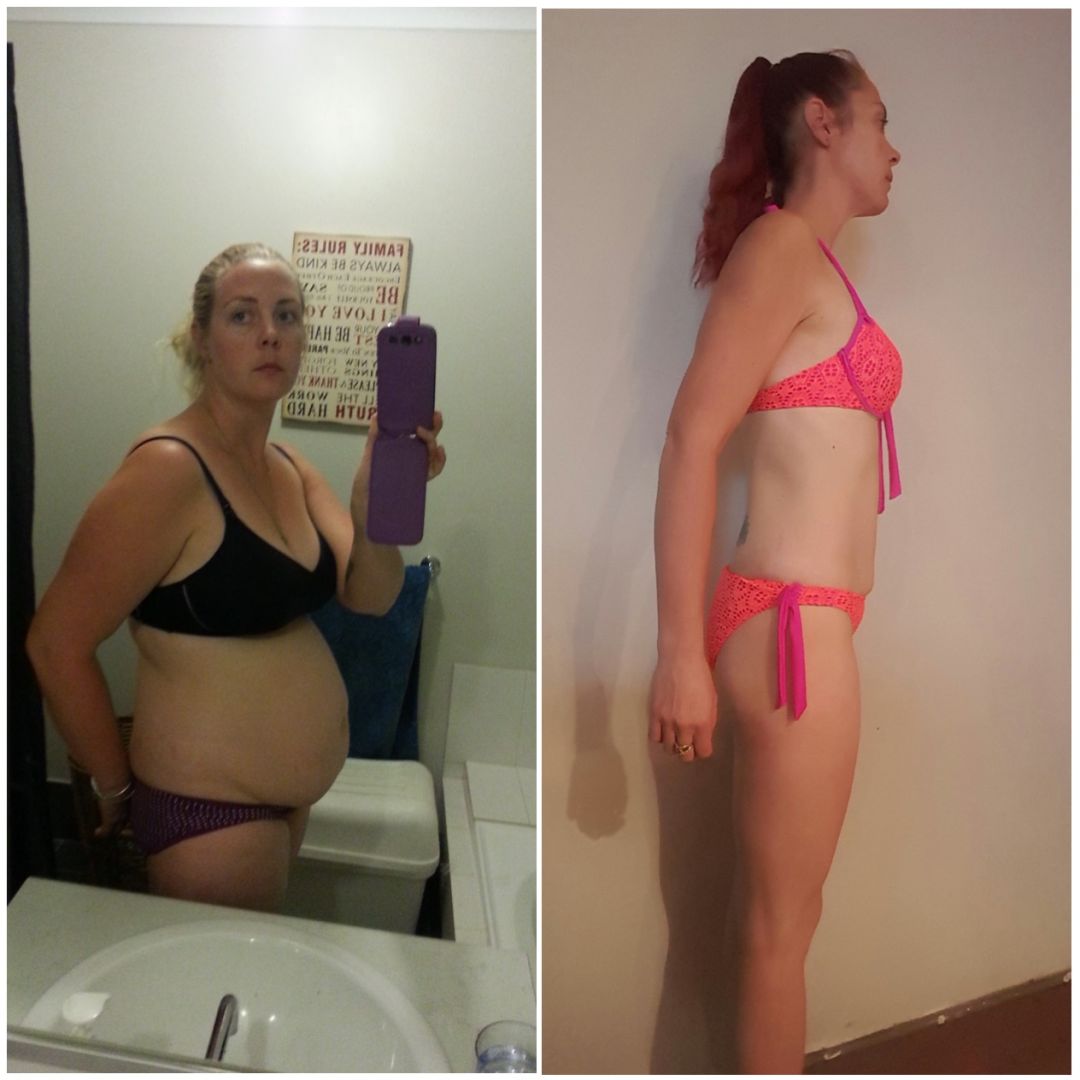 Andrea says: "My happiness has improved 100%, my confidence is building and my patience with my family is so much better because I am happy with my self.
The meals are not hard or complicated and can sometimes feel so naughty. This helped me with the struggles I have had on previous diets that I am missing out on delicious food.
Every meal I have made has been amazing and got my family's tick of approval."
Join now
You won't regret it!