Here's a delicious curry style casserole that will fill the house with the aroma of spices.  A great slow cooked dish for the weekend, get the lamb cooking late afternoon and it will be ready when you are.
When you are trying to lose weight, avoiding processed food such as meal sachets and curry pastes is a great way to avoid additional fats, sugars, salt and preservatives.
Finding a good quality curry powder that you like is a great way to make your own curries at home. Check out Asian supermarkets and specialty delis to find some different varieties.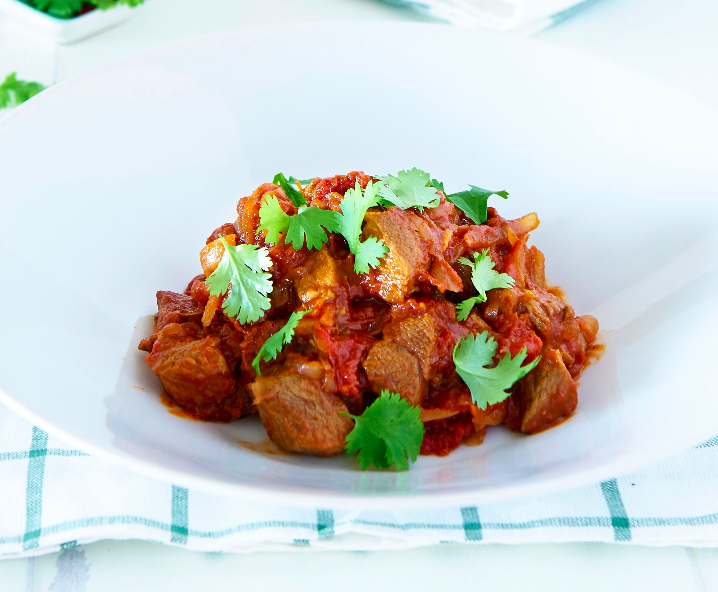 Ingredients
600g lamb, cut into 5cm cubes
2 tbsp olive oil or coconut oil
1 onion, peeled and chopped
2 cloves garlic, peeled and finely chopped
2 tbsp curry powder (Ayam's is a good one to try out)
1 small red chilli, finely diced (optional)
1 cinnamon stick
2½ cups beef stock
400 ml can coconut milk
Salt and pepper, to taste
Fresh coriander, to serve
Method
Preheat your oven to 180°C and heat a large frying pan over med/high heat.
In a large bowl, season the lamb with salt and pepper, then add 1 tbsp of the oil. Mix well.
Brown the lamb in batches, and place into a large ovenproof dish.
Reduce the heat for the frying pan to medium and add 1 tbsp olive oil
When hot, add the onion, garlic and chilli (if using) and stir fry for 2 minutes.
Add in the curry powder and cinnamon, and stir until the onion is coated.
Pour in stock slowly, stirring as you go.
Add the coconut milk and stir while you bring it to the boil.
Add this to the dish and mix well. Cover the dish and place in oven, and cook for 1 ½ to 2 hours, until the lamb is very tender. Stir every 40 minutes.
Sprinkle with fresh coriander leaves to serve.
Serves: 6. Calories per serve: 249.