Here is a great one pot meal that will feed a family of 6 (or provide delicious leftovers).
And yes, even the pasta is cooked in the same pot!
Save time on washing up and mess by creating this tasty one pot wonder for a healthy eating mid-week meal in around 30 minutes.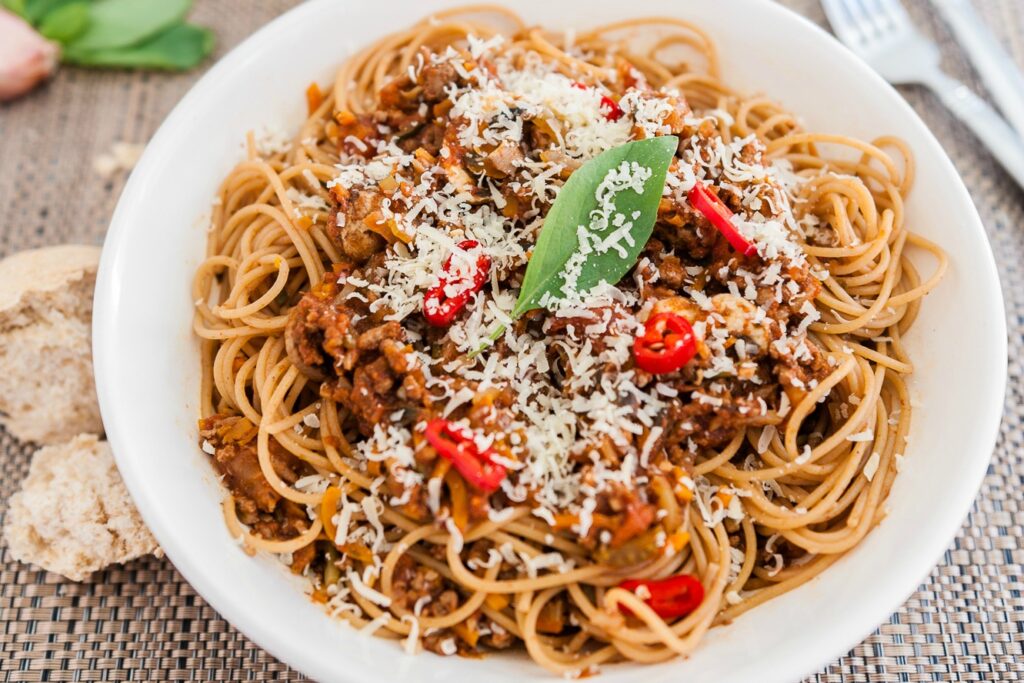 Try to find wholegrain spaghetti if you can – it's a much healthier option when you are trying to lose pregnancy weight.
This healthy recipe contains 6 different vegetables so it's a great way to pack in lots of nutrition and vitamins.
If you would prefer not to use the wine, simply use 3 cups of stock instead of 2.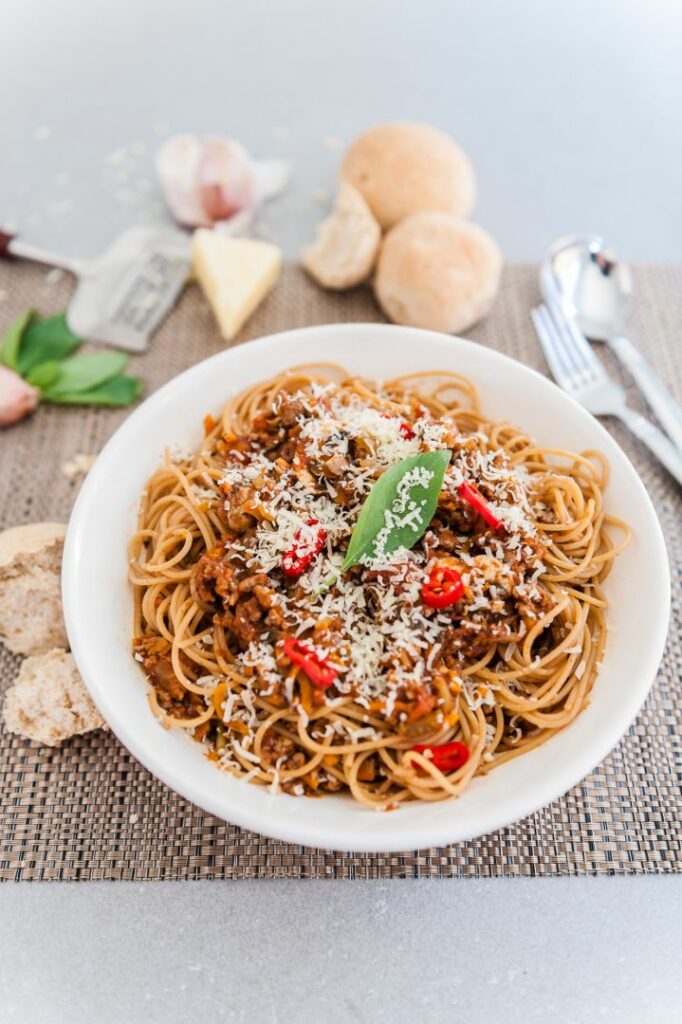 Ingredients:
1 tbsp olive oil
1 large red onion, peeled and finely diced
2 carrots, peeled and grated
2 stalks celery, finely chopped
2 tsp minced garlic
6 medium mushrooms, chopped
1 zucchini, grated
1 tsp minced chilli (optional)
500g lean beef mince
1 tbsp Worcestershire sauce
3 tbsp tomato sauce
800g tinned diced tomatoes
1 cup red wine
2 cups chicken or vegetable stock
250g wholemeal spaghetti
Salt and pepper, to taste
Handful of fresh basil leaves, to serve
½ cup grated Parmesan cheese, to serve
Method:
Heat the oil in a large pan over med/high heat – the pan needs to be big enough to hold all of the bolognese and the spaghetti too.
Cook the onion, carrot, celery and garlic for 3 minutes.
Add the chilli, if using, and then add the zucchini and mushrooms and cook for another 2 minutes.
Add the mince to the pan and brown the mince for around 5 minutes, stirring continuously.
Pour in the Worcestershire sauce, tomato sauce, tomatoes, wine and stock.
Season to taste and stir to combine.
Place the lid on and bring to the boil.
Reduce the heat to medium and add your spaghetti to the pan (you may need to break the pasta in half if your pan isn't big enough).
Simmer, uncovered, for around 15 minutes or until the pasta is cooked, stirring several times during the cooking time.
Sprinkle over the fresh basil leaves, and then serve with the Parmesan cheese.
Serves: 6. Calories per serve: 493.


Every month on the 28 Day Weight Loss Challenge, we run a BRAND NEW 28 Day Menu with a different theme so you NEVER get bored!
Next months theme is the SLOW COOKING AND ONE POT WINTER WONDERS! – Perfect for the chilly winter weather, SUPER easy to whip up and still just as healthy.
If you are curious about the 28 Day Challenge recipes then we have a 28 Day Challenge recipe pack for you to try HERE.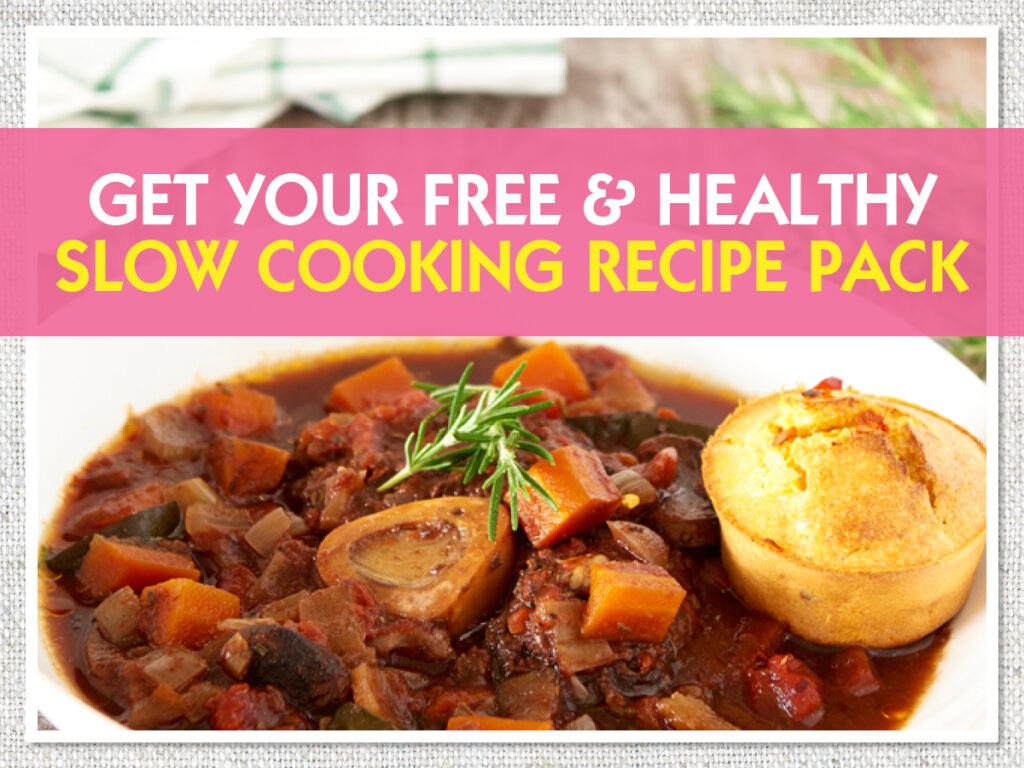 Find a delicious range of healthy recipes, packed full of energy boosting ingredients and nutrients together with easy to achieve exercise.