Every month, a mum who is on the Lose Baby Weight plans will be writing about their journey, exercise, ups and downs and will be here to help motivate YOU and THEMSELVES along the way –
If you'd like to become our Motivating Mum for one month click here to find out more (we pay you for it too!).
You may have been reading the posts from our Motivating Mum of the Month Robyn Parkinson. You can read her first, second, third and fourth posts here.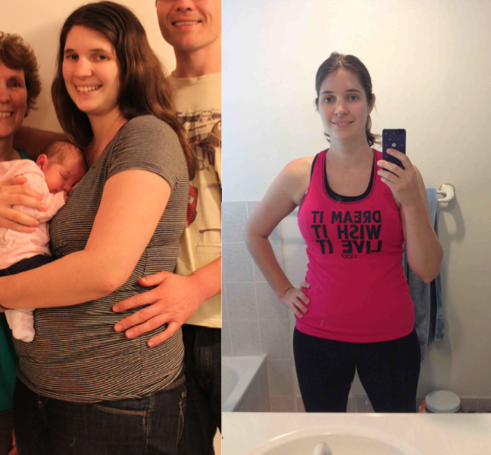 Over to you Robyn…
'Last week was a bad week for me. A few things went wrong and by Friday I was feeling really down. I was particularly feeling fatigued about trying to lose weight.
In the afternoon I decided enough was enough and I got myself up off the couch, threw on my workout clothes, put Charlotte in the pram and went for a run.
Just getting out into the fresh air and exercising made me feel better.
While I ran I thought about why I was feeling so fatigued about trying to lose weight and through the clarity that only running can bring, I realised it was because I didn't want to lose anymore weight!
I have met my weight loss goals for both the month of May and overall.
I am feeling really good about my weight and the way I look. I am happy with my current weight, which is in the healthy BMI range

I realised I had fallen into a way of thinking that I had to lose more weight, more, more, MORE! Which obviously isn't healthy.
The Lose Baby Weight team and everything on the Lose Baby Weight plans encourage people to only lose weight when they are ready to lose weight and to feel good about themselves and not to try and get to a size zero or lose too much weight; but I wasn't following that advice!
So, I have decided to switch my focus away from losing weight and instead to focus on maintenance and lifestyle goals.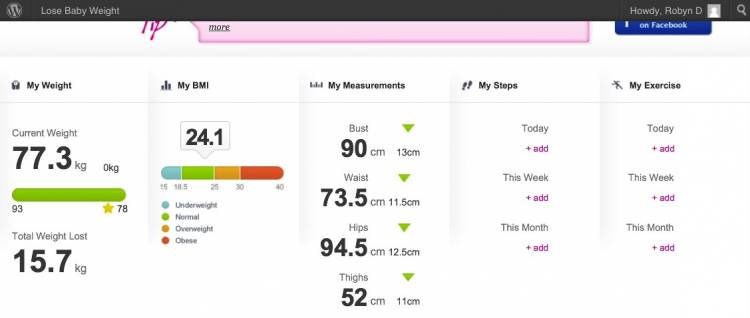 This isn't about giving up or losing hope, I truly feel proud of what I have achieved with my weight loss and my change in healthy lifestyle and healthy eating .
I feel slim, healthy and fit and I want to maintain that, rather than burn out or slip into body image issues by continuing to try and lose weight.
I have been thinking about what that means over the weekend and this is what I have decided on:
1. Treats are ok, but they have to stay treats.
This is pretty self-explanatory really.  Food treats are part of life, and I won't deny myself these, but my hubby and I have a bad habit of letting an occasional treat become an everyday occurrence, and that is how we slide back into bad habits. That is where no.2 comes in.
2. Healthy shopping trolley
If we want treats we have to consciously make the decision to go out and buy them as we won't buy them as part of our regular shop. This way we don't have junk at home tempting us either and only have healthy food to cook with. Some of the meals I have made this week are below and are from the 28 day plan plus some of the yummy healthy mummy smoothies which I now like to take with me on a walk too or have after the gym.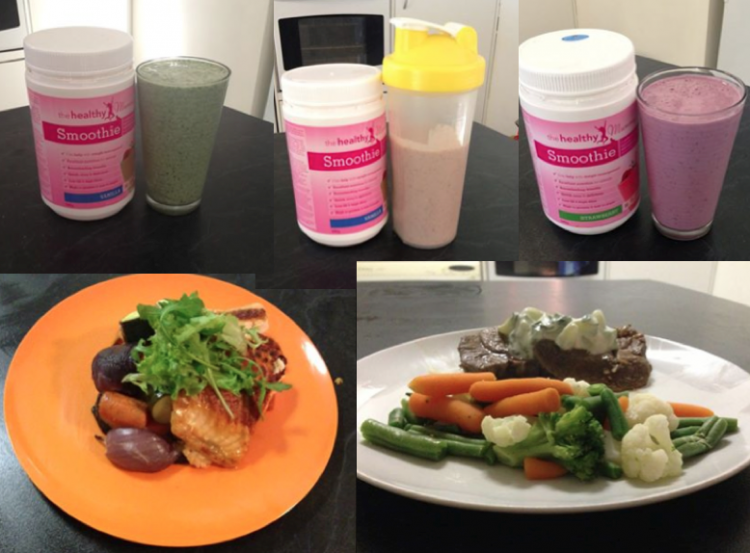 3. Set fitness goals
I have been really enjoying beating my personal best runs. I decided on the weekend that I would set a goal of 5km, but I ran that without stopping today!
My goal for the week ahead is now 5.2km and I still need to run another 9.1km to meet the goal of running 30km in May that I set myself at the start of the month.
Going forward I am making a commitment to always having a fitness goal and setting a new one as soon as I meet a previous goal.
4. Try new fitness classes/exercises
I am going to do this to keep things interesting and challenging for me. This week I am going to try sh'bam.
5. Focus on being healthy and fit, not on what the scales/measurements say.
I am the kind of person who always needs to be working towards something. If I don't have a goal, I am likely to slip into old habits, but as I talked about earlier, my focus on the scales was leading to fatigue and wasn't healthy, so I am committing to making my goals fitness and health based.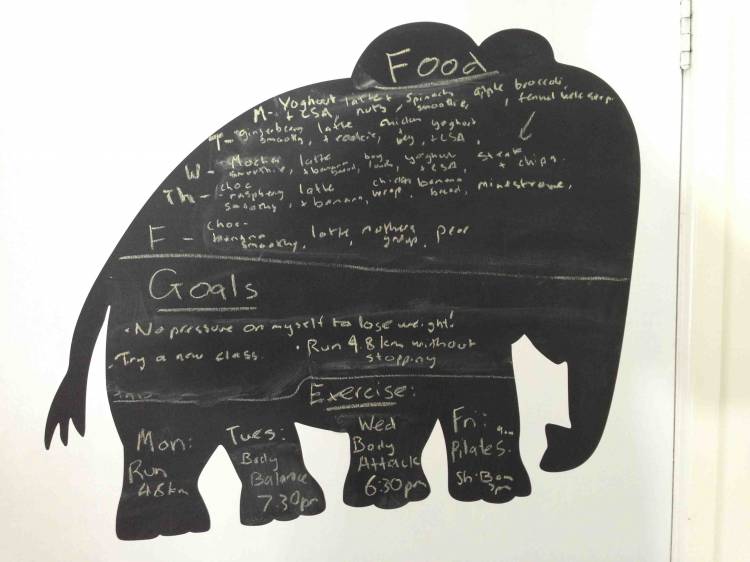 6. Do something everyday that makes me feel good about myself.
This could be anything from having a 100% healthy eating day, to beating a fitness goal, to having coffee with girlfriends to having 5 minutes to myself for a relaxing bath.
Doing something that makes me feel good will benefit me, and my whole family, as happy mummy=happy family.
I am also hoping it will prevent me from feeling fatigued with eating healthily, or reaching for comfort food as I will have other strategies for making myself feel better (like going for a run).
I'll let you all know how I go with this!'
This weeks results:
| | | | |
| --- | --- | --- | --- |
|   | Current | Loss last week | Loss all up |
| Weight | 77.3 | .4kg | 16.8kg |
| BMI | 24.1 | | |
| Bust | 90cm | 1cm | 13cm |
| Waist | 73.5cm | .5cm | 11.5cm |
| Hips | 94.5cm | No change | 11.5cm |
| Thighs | 52cm | .5cm | 11cm |
 
GET YOUR 10% DISCOUNT
If you are ready to lose weight then the Lose Baby Weight plans offer a healthy and safe exercise and diet routine and you can get a 10% discount by using code LOYALTY at the checkout
PLUS our BEST SELLING 28 Day Diet & Exercise Plan has now launched as an 84pg Printed Book and you can get your copy here 
Click HERE to see our shop