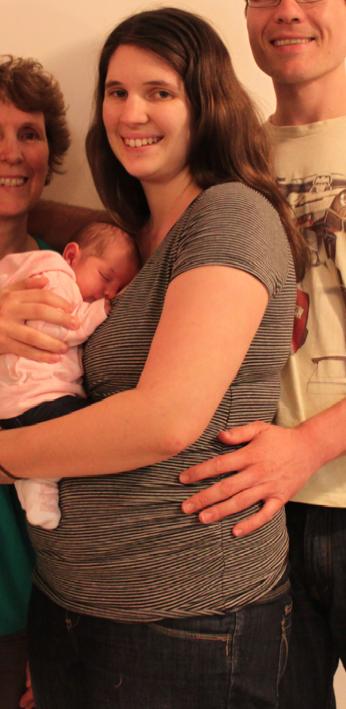 Every month, a mum who is on the Lose Baby Weight plans will be writing about their journey, exercise, ups and downs and will be here to help motivate YOU and THEMSELVES along the way – and if you want to become our Motivating Mum for one month see here on how you can enter (we pay you for it too!).
And in May our Motivating Mum of the Month and taking up the challenge to motivate you is Robyn Parkinson. Read Robyn's introduction post below and see her amazing weight loss on the Lose Baby Weight plans already losing 9kg – doesn't she look FANTASTIC!!
Robyn's Weight Loss Story

Hi everyone! I'm Robyn and I have been lucky enough to be chosen by Rhian to be the motivating mum for the month of May.
I am mummy to Charlotte who turned 1 yesterday, 22 April.
I was featured on the Lose Baby Weight website back in September. Here is my story from then
Basically, I put on 21kg during my pregnancy, and after all the fluid loss etc had finished, I weighed 94.5kg, 14.5kg above my pre-pregnancy weight. In early August I decided enough was enough and ordered the healthy mummy smoothies and 28 day plan. I lost 5kg in the first six weeks.
After that though, I fell off the wagon after a 3 week family holiday and it took me until early January to start again. From January until now I have lost the remaining 9kg of pregnancy weight!
I suffered from pelvic floor weakness for the first 6 months of my daughters life and was not able to do any high impact exercise. I was cleared by a physiotherapist specialising in pelvic floor issues to go back to high impact exercise at the 6 month mark and now I am doing a lot of running, weights and personal training.
I feel very strongly that it is important for new mums to be checked out by a physio specialising in women's health as you can do a lot of damage, including prolapse, if you do high impact exercise before you are ready. I lost the first 5kg doing low impact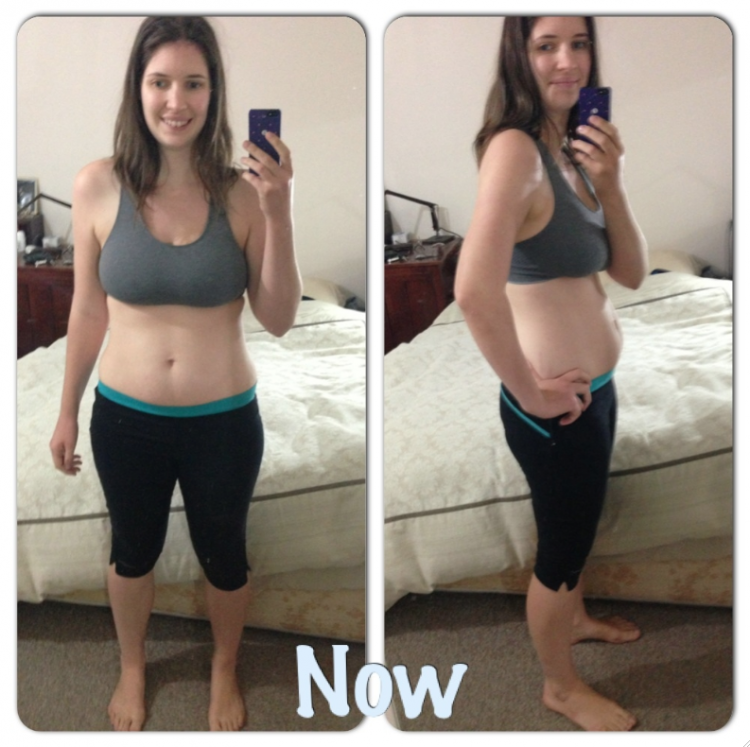 exercise so it is possible!
I am currently using my local gym, which involves weekly personal training and group training. However, I credit my weight loss to the Lose Baby Weight program still as I haven't changed my nutrition at all for the challenge as the education and recipes from the Lose Baby Weight program were perfect for weight loss.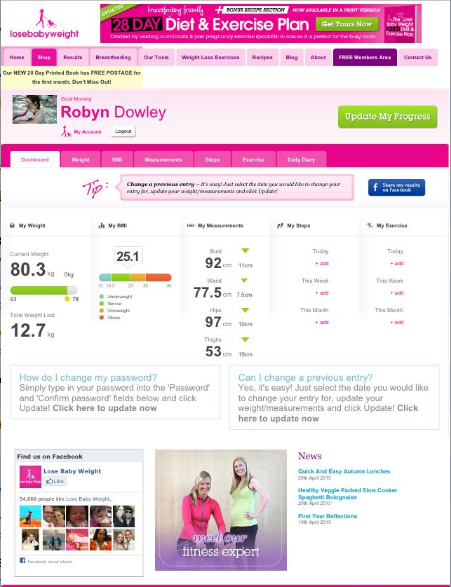 I went back to work 2 days a week in early January, so over the next month I will be talking about some of the challenges involved in trying to lose weight as both a stay at home and a working mummy!
My goals for the next month are:
Lose 2-3kg
Run a total of 30km including:
Compete in the 4km run for the Mother's Day Classic
Follow the 28 day plan
Try a variety of new healthy mummy smoothies
Motivate you all to lose weight and exercise with me!
My current stats:
Weight: 80.3kg
BMI:  25.1
Measurements:

Bust: 92 cm
Waist: 77.5cm
Hips: 97cm
Thighs: 53cm
If you want to become our Motivating Mum next month see here on how you can enter (we pay you for it too!).
GET YOUR 10% DISCOUNT
If you are ready to lose weight then the Lose Baby Weight plans offer a healthy and safe exercise and diet routine and you can get a 10% discount by using code LOYALTY at the checkout
PLUS our BEST SELLING 28 Day Diet & Exercise Plan has now launched as an 84pg Printed Book and you can get your copy here – with free express postage if you order the book on its own
Click HERE to see our shop