Motivating mum Mel Brigg's has been following the Lose Baby Weight plans while losing baby weight and has had great success.  Today she shares her advice on where to begin after losing over 20kg on the plans.
"Where do I begin, it is so overwhelming?
Are you new to weight loss and a bit overwhelmed with how to start or have you tried to lose weight but unsuccessfully in the past because you don't have a full understanding of how it all works,  then hopefully this article will help you get started.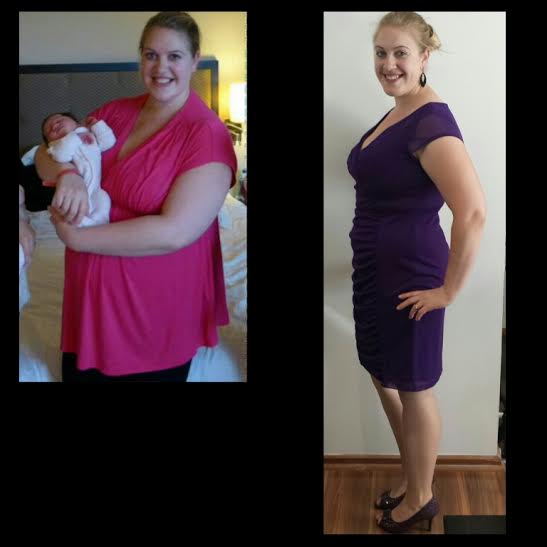 Write out a list of why you want to lose weight and become healthy
Stick this list on your wardrobe, bathroom mirror, fridge or pantry, somewhere you can see it regularly, to remind you of why you want to do this. Don't be too harsh and call yourself names, this is a list to motivate you over the months and you want to turn negative thoughts around and work towards positive outcomes. You can see how to make a motivational board here
Weighing, Measuring and Before Photos
So although this can be a daunting thing to do as it is the moment of truth for many of us, it is a good thing to know our starting point so that down the track we can see how far we have come. From today onwards you will only be improving and so these numbers and photos that you may not be too fond of will soon be a distant memory and ones that you only recall when looking back at where you came from. Now it is time to weigh yourself, take your measurements and take a before photo.
Weighing
When you weigh yourself, it is recommended to do this once a week, first thing in the morning, undressed or in the same lightweight clothes every time you weigh yourself, after you go to the toilet and before you eat or drink anything. Weighing yourself at other times of the day can result in increased weight from what you eat or drink throughout the day. For example a 500ml bottle of water weighs 500g so if you drink that and weigh yourself, you will essentially gain about 500g.
Although your weight is an indicator of your progress is doesn't always tell you the entire picture. Sometimes your weight may not reduce but you may still be losing fat, you can see more about not trusting the scales here
Measurements
Taking your measurements and progress photos regularly is a useful tool as we lose weight to show that we are heading in the right direction.   You can see a guide to taking your measurements correctly here
Photos
When taking a progress photo, try and take your photos from front on and side on wearing the same outfit or underwear each time and take the photos from the same angle each time as this helps the best with comparison between your photos.
You can enter your weight and measurements into the FREE members section
Working out your goal and mini goals
If you have a lot of weight to lose, it can be very daunting as you know you are in for the long haul. Remember that you want to do this for a lifestyle change and one that you can maintain into the future so although it may be a slow process it will be worth it.
It can be helpful to break up your weight loss into 5kg increments and celebrate each 5kg loss with a mini reward. This could be things like painting your nails in a bright colour, taking a bubble bath, buying a new pair of earrings, getting your partner to treat you to a massage. Give yourself a non food reward that you will look forward to getting when you reach each 5kg loss.
It can be hard to stay on track long term but remember that we all have stumbles and hurdles along the way and so expect that this will happen. However, just remember that if you do have a bad meal, bad day, week or even month just try to get back on track as soon as possible.
See here for some great tips on how to keep yourself motivated
For those of you who haven't got too much weight left to lose it can create its own challenge. The closer you get to your ideal healthy weight the harder it is to see a shift in the scales. See here for tips on how to lose the last 5 kg here
Eating
So now we will move onto the actual key parts of losing weight, eating!  Food is the most important aspect of weight loss. There is a saying 'You can't out exercise a bad diet' and 'Weight loss is 80% diet, 20% exercise'. These sayings are both very true.
However this is where Lose Baby Weight and The Healthy Mummy are here to help you. Have a read how you can get started and about understanding nutrition here
There are plans and options to suit everyone's needs/budget. There is the 28 Day plan, The Healthy Mummy Smoothies and The 28 Day Challenge
Calculating your BMR and Calories for Weight Loss
Once you decide what plan you want to use, then you need to work out how many calories you need to eat per day for weight loss. There is a misconception that for weight loss you need to eat very little or that you need to cut out food groups but with the Lose Baby Weight program and plans this is not required.
It is so important for you to eat the right amount of calories per day and you can work out your BMR using the FREE BMR calculator 
The Lose Baby Weight plans and challenges are based on 1400-1500 calories per day
If you need to eat more than this based on the Lose Baby Weight calculator then you can increase your calorie intake by adding extra snacks or adding extras to your main meals
Exercise
Although what you eat is a large part of weight loss, exercise is also very beneficial
If you are new to exercise or haven't done it in a long time it can be very daunting getting started. So try at the beginning to just do some walking and increase slowly as you feel ready
The Healthy Mummy Post Pregnancy Exercise DVD is a great workout you can do from home and is broken up into 10-15minute segments so you can do various parts of the DVD at your own pace
The 28 Day Meal and Exercise Book as well as the 28 Day Challenges have exercises in them as well.
Water
People don't often realise the importance that water has when trying to lose weight.  You can read more about the benefits of drinking enough water here
Join the Weight loss Support Group
There is a private Facebook group called 'The Healthy Mummy and Lose Baby Weight Support Group' where mums can chat to one another about their weight loss, seek support and ask questions, please feel free to join the group
These are just a few things to help get you started and heading in the right direction with your weight loss. Good luck to you!
Mel Briggs"
You can see Mel\'s latest update here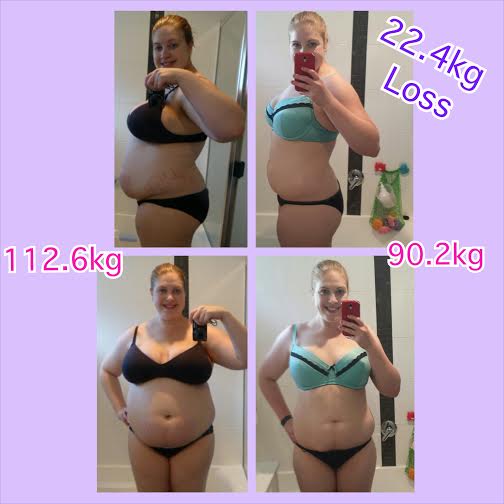 Need to stock up on Healthy Mummy Smoothies? Then see our shop here
And join our 28 Day Weight Loss Challenges here