In the early days of new motherhood it can sometimes feel as if ALL you're doing is breastfeeding. Every mother who has breastfed can probably remember the time they were glued to the couch, nursing for hours on end and thanking the lord that iPhones and cable TV were invented! Rest assured this is completely normal.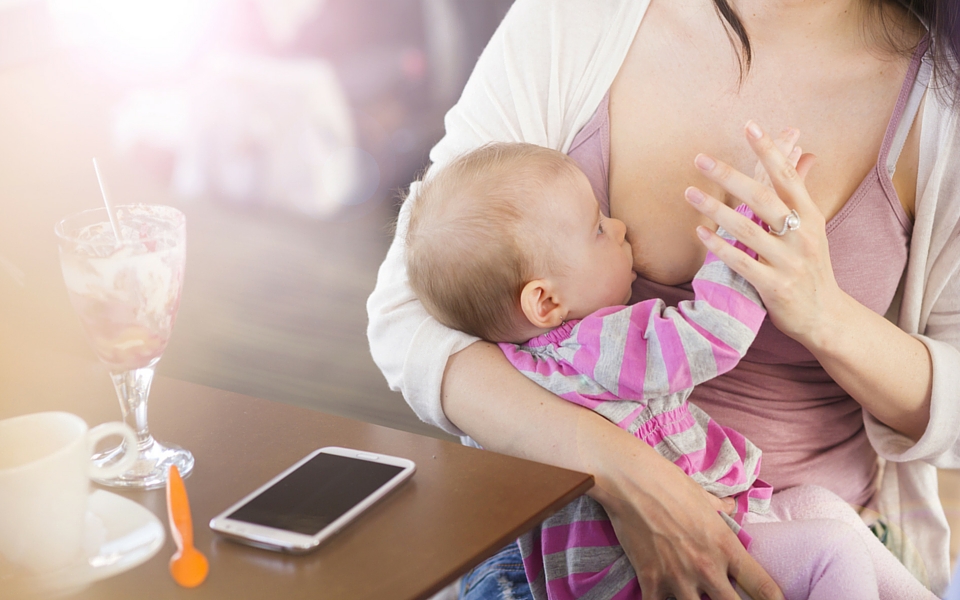 A newborn may want to breastfeed frequently in the first few weeks of life. Firstly to stimulate milk production as it switches from colostrum to breastmilk, and then to help establish and maintain a strong supply for the future. The more frequently the baby suckles during those early days of breastfeeding, the more hormone receptors the mother will have.  Therefore the easier it will be for her body to build a full milk supply.
The action of suckling itself is also immensely soothing for babies and actually helps release hormones that encourage relaxation the sleep making it no wonder they enjoy being snuggled right up close to mum, breathing in her familiar scent and relaxing into a milk drunk state.
When you're aware of why your baby is feeding so frequently and appears so hungry , and how common it actually is, it can help your anxiety around your newborns behaviour not being 'normal' or fear around not having enough milk.

Here are 5 strategies to have up your sleeve for managing periods when your baby is in a feeding frenzy:
1. Ensure you're eating regularly
Not nourishing yourself will eventually lead to an exhausted, depleted mother who may struggle with her milk supply. Ensuring that you're eating well and regularly is key. Breastfeeding mums need around 500 calories extra per day to keep up with the demands being placed on their body. One of the best ways to ensure you're eating enough good quality food is by planning a nutritious breakfast each day and stocking up on healthy snacks to nibble on while feeding or between meals. A Healthy Mummy smoothie is a great option as it contains all the essential elements of a nutritious meal, along with ingredients like fenugreek and flaxseed that can help support your supply. Having a range of nutritious snacks to grab is also a great way to ensure you are meeting your calorie needs. Bliss balls, healthy biscuits (like our lactation cookies), homemade dips to have with chopped up veggies and fruit and veggies are all great options.
2. Keep up your water intake
Breastfeeding a hungry baby is thirsty work. Staying hydrated is important for weight loss in general and even more so when feeding. A minimum of 2L of water a day is usually recommended for breastfeeding mothers. If water isn't your favourite thing to drink, you can try adding fruit or herbs like mint to create homemade fruity water or even making healthy icy poles (like these Mango and Strawberry ones), perfect for hot weather. Herbal tea can also count towards your daily water intake and can be the perfect accompaniment to the hours you're logging on the couch.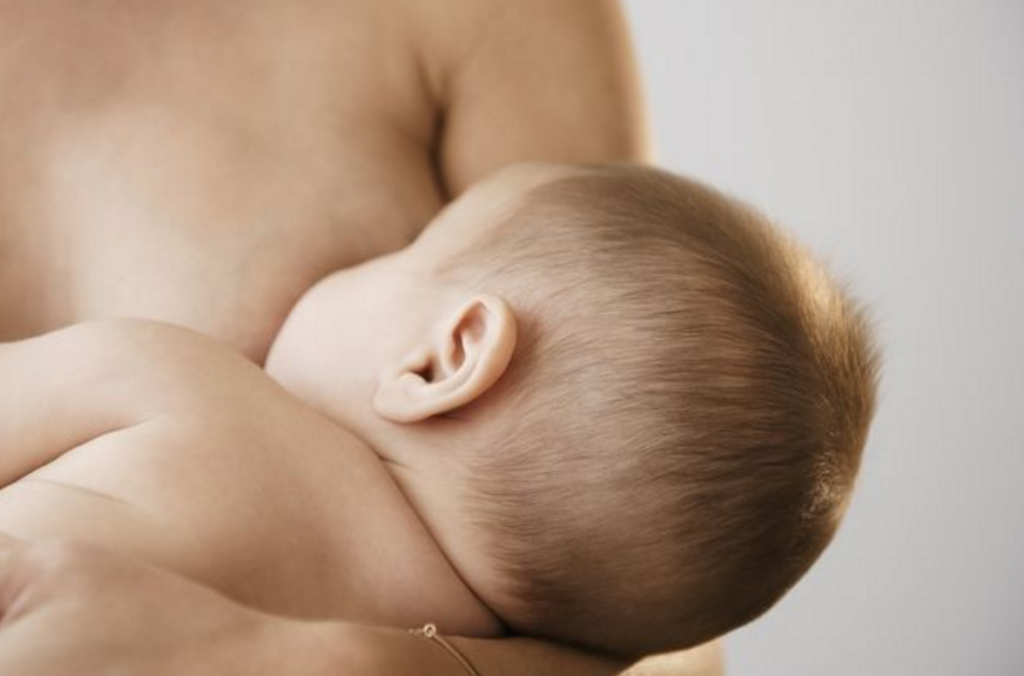 3. Make yourself comfortable
If you're able to relax on the couch during periods of feeding frenzy then do it! Embracing the fact that, for the next short period of time, you'll be feeding baby very regularly can help shift your mindset to one of acceptance. Download your favourite TV series or some podcasts you enjoy, grab your kindle or a good book, plenty of snacks, a blanket, pillows and a nice big water bottle and set yourself up a little breastfeeding nest.
4. Invest in a baby carrier
While luxuriating on the couch is wonderful, it's not always possible, especially if you have another child underfoot. Investing in a good baby carrier that you can breastfeed in can make life much easier when dealing with a hungry baby. You can feed on the go and remain hands free for playing with your toddler or cooking dinner.
5. Remember that 'this to shall pass'
When you're in the midst of the haze of a newborn, it can be easy to think that this phase of life will last forever. Rest assured that it won't. Just when you think you've gotten used to feeding every evening from 6pm-10pm your baby will change their pattern. And before you realise, they'll be celebrating their first birthday and feeding around the clock will be a distant memory. Take care of your own mental health, ask for help when you need it from your partner, family or friends, rest when you can and try as much as possible to remember that things will change in the not too distant future.
At the Healthy Mummy we support ALL forms of feeding your baby.  Although we believe that 'breast is best' we do understand that not all mums are able to breastfeed or chose not to breastfeed, and as long as both mum and baby are happy and healthy we also support all forms of feeding.
If you are having trouble breastfeeding and would like some support we encourage you to contact the Australian Breastfeeding Association.



If you'd love to recipe our FREE MILK BOOSTING recipe ebook, then just pop your details in below and it will be in your inbox within minutes.