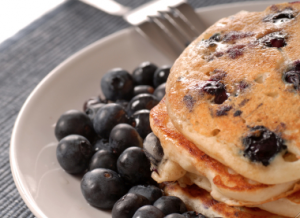 Unless you've been hiding beneath a rock, chances are good that you know that tomorrow is Mother's Day here in Australia. Whether you go all out with the celebrations or stick to something low key, enjoying a yummy breakfast with your family is one of the easiest ways to celebrate the day.
Special occasions like Mother's Day can be a challenge when trying to lose weight and stick to a healthy diet. There are always plenty of sweet and savoury treats on offer, regardless of whether you eat at home or out at a restaurant or cafe, and once you start chowing down on something sinfully sugary, it can be very hard to stop.
Luckily, there are plenty of healthy, weight loss friendly breakfast foods to indulge in this Mother's Day. It just takes a little bit of forward thinking to make sure you've got all the necessary ingredients to hand.
Here are our fave breakfast feasts to enjoy. They're even 'breakfast in bed' and husband/toddler suitable so there's no excuse for you not to be spoiled!
Healthy Mother's Day Breakfast Ideas
– Vanilla bean yoghurt and fresh strawberries – While yoghurt and fruit is a weekday breakfast staple in many households, a few simple tweaks make this combination extra special. Simply cut open a vanilla bean and scrape out about a quarter of the seeds. Add to thick, natural yoghurt (we love Jalna) and stir well. Drizzle with honey and serve with fresh strawberries. YUM!
– Indulgent chocolate smoothie – There's a good chance you have a Healthy Mummy smoothie almost everyday BUT do you cut loose and enjoy a totally decadent chocolate creation everyday? I didn't think so! Mix things up and spoil yourself with one of our delish choccie faves like choc mint, chocolate and coffee, chocolate pudding or coconut and chocolate.
– Healthy pancakes – Nothing says 'special breakfast' like pancakes. Unfortunately, many of the packet mixes aren't all that healthy, due to ingredients like white flour and sugar. Luckily, we've got you covered with delicious, nutritious alternatives like apple and cinnamon buckwheat pancakes and healthy eating blueberry pancakes. Both are super quick and easy to make and taste better than many that you get served at a cafe (we think anyway!)
– Warm breakfast muffins – If you're looking for something quick and easy, look no further than a breakfast muffin. Packed full of goodness, these little gems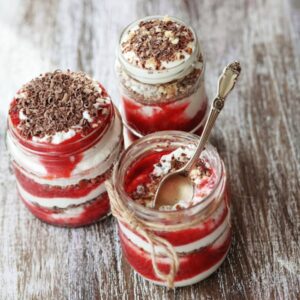 can be made ahead of time and simply warmed in the oven or microwave come Sunday morning. Try our quinoa breakfast muffins, banana yoghurt muffins or blueberry bran muffins for a delish treat. Serve with a hot cup of coffee or tea and lashings of your favourite spread and you're all set!
– Chocolate, Jam and Coconut Yoghurt Pot – this is a super indulgent breakfast, but still healthy – see the recipe here
GET YOUR 10% DISCOUNT
If you are ready to lose weight then the Lose Baby Weight plans offer a healthy and safe exercise and diet routine and you can get a 10% discount by using code LOYALTY at the checkout
PLUS our BEST SELLING 28 Day Diet & Exercise Plan is available in a 200pg Printed Book and you can get your copy here  
Click HERE to see our shop