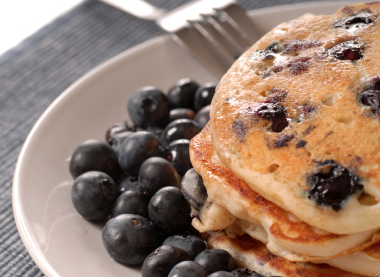 These fluffy pancakes are an excellent healthy eating breakfast for the whole family– filling, nutritious and delicious. Serve them with some Greek yogurt.
Ingredients
200g self-raising flour
1 tsp. baking powder
1 egg
½ tsp. salt
300ml skim milk
150g blueberries
Cooking spray to fry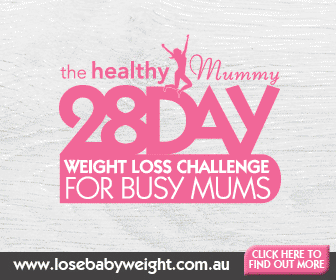 Directions
Combine the flour, baking powder and salt. In a jug, whisk the egg with the milk. Make a well in the dry ingredients and add the wet ingredients, whisking them together until you have a smooth batter.
Fold in 3/4 of blueberries save the rest to serve with the pancakes
Heat cooking spray in a frying pan. Drop a large tbsp. of the batter into the pan to make a pancake of around 7.5cm across. Fry for about 3 minutes until bubbles form on the top of the pancake, then flip over and cook for another 3 minutes. Continue cooking until you've used all of the batter.
Recipe makes 10 pancakes. Calories per serving (pancake): 108, fat per serving (pancake): 3g.