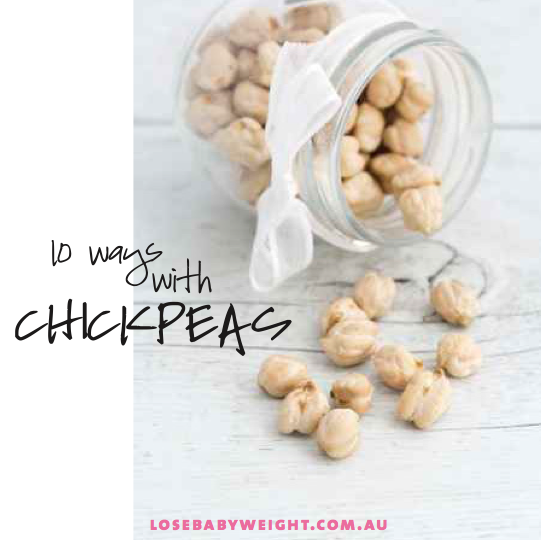 When you are busy looking after kids it can be easy to reach for convenience foods at times.
But if you are trying to lose weight, traditional convenience foods tend to be full of fats, sugars, salt and other ingredients that might push the scales in the wrong direction.
Why not think about your pantry cupboard in a new way – as a source of healthy convenience foods.
For instance tins of tuna, quick cook brown rice, or the humble tin of legumes such as kidney beans, chickpeas or lentils.
Besides being economical and tasting great, chickpeas are packed with protein and fibre – both essential for healthy weight loss.
We also love chickpeas as they are low in fat, and are packed with vitamins and minerals.
The already-cooked variety found in a tin is ready to go in a matter of seconds.
Today we have a roundup of our top 10 favourite recipes that use chickpeas as the basis for a healthy meal or snack.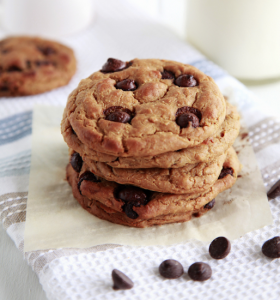 Be sure to keep a tin or two on hand for a quick and easy option when time is against you.

GET YOUR 10% DISCOUNT
If you are ready to lose weight then the Lose Baby Weight plans offer a healthy and safe exercise and diet routine and you can get a 10% discount by using code LOYALTY at the checkout
PLUS our BEST SELLING 28 Day Diet & Exercise Plan is available as a 200pg Printed Book and you can get your copy here 
Plus our NEW CALORIE BIBLE is now available – get your copy today! Only $19.95 and a must have in your handbag!
Click HERE to see our shop