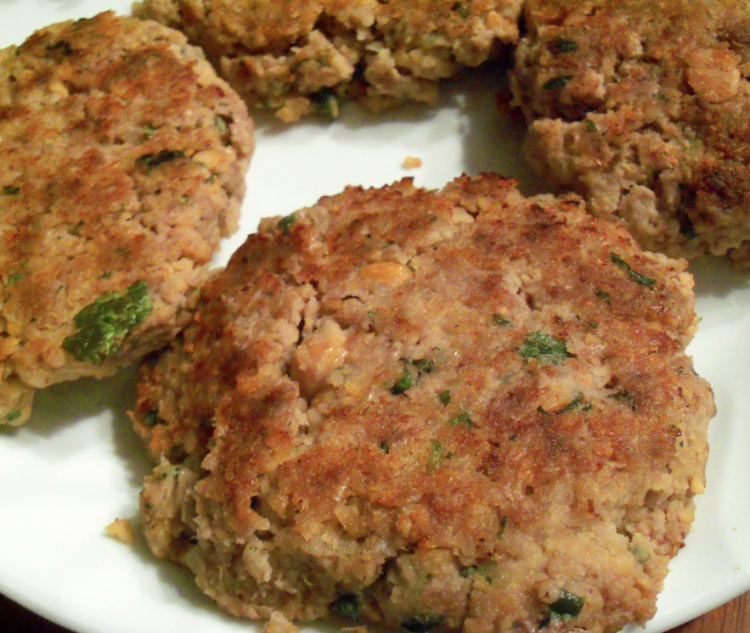 This is a really healthy eating recipe to incorporate into your pregnancy weight loss Lose Baby Weight diet and exercise plans and they are really quick and easy to make as well being full of protein and excellent nutrients.
Plus they have the added bonus of being burgers but without the meat and saturated fat and are great served with a big salad or lots of veggies
Spinach Chickpea Mini Burgers
Ingredients
400g tin drained chickpeas
200g baby spinach
100g whole plain flour
100g feta cheese
2 tsp. ground cumin
½ tsp. ground turmeric
½ tsp. chili powder
½ tsp. garlic powder
Salt and pepper
Oil to fry
Directions
Pour boiling water over the spinach in a colander to wilt. Leave to cool then squeeze out as much water from the spinach as possible. Place into a food processor. Add the chickpeas, flour, feta, cumin, turmeric, chili powder, garlic powder and salt and pepper. Pulse until all ingredients are well chopped and well combined.
Scoop the mixture out of the food processor by the tbsp. and roll into balls with floured hands. Flatten with your hands to make small mini burgers.
Heat a little oil in a frying pan (you could use cooking spray instead to lower the fat and calorie content a little). Fry the mini burgers for 2-3 minute either side until golden brown and crisp. Serve hot or cold – to reheat, just place into a hot oven for about 5 minutes.
Recipe makes 30. Calories per serving (mini burger): 39, fat per serving: 1g.
And don't forget to check out our current promotions and discounts page to see what specials we have on this week on our Healthy Mummy product range