Welcome to 2014 and the
Eat Move Lose Challenge
We are here to show you how losing weight can be done safely and healthy and in a sustainable way so that in 2014 you achieve your
weight loss goals
and feel fitter, healthier, lighter – with more energy than ever!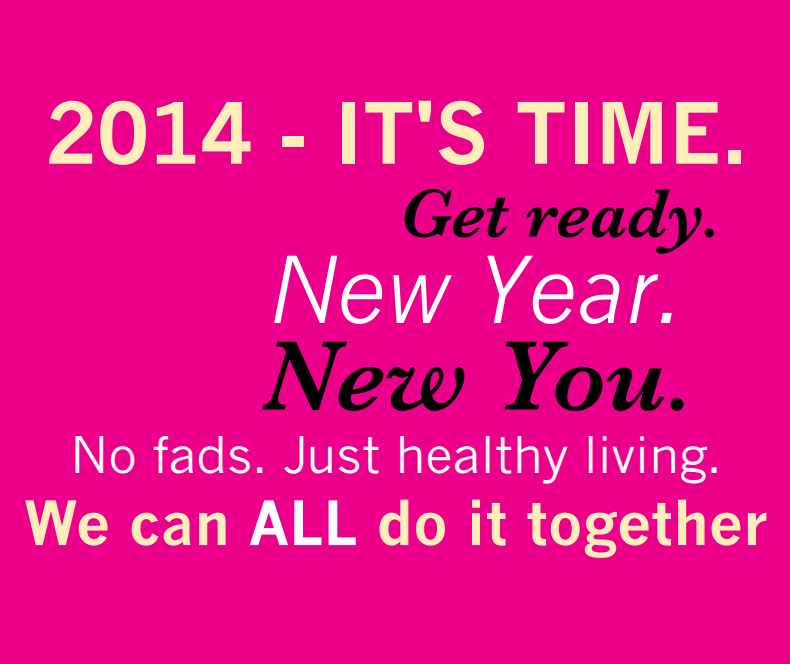 Our weight loss program is easy to follow and there are no complicated meals to make or banned food groups. The weight loss program concentrates on healthy eating, balance and exercises you can do without going to a gym.
Everything is designed for mums and we understand how tough weight loss can be when you are tired, juggling family life, work life, kids and then on top of that trying to lose weight.
Which is why you will find the Lose Baby Weight plans easy to follow and the best thing is that they WORK and you will learn that you don't need to go on fad diets to lose weight – you just need to follow a nutritionally balanced healthy eating and exercise plan that fits into your life and teaches you about food.
Which is what we are going to be doing in the Eat Move Lose Challenge! And if you haven't already read your Eat Move Lose Challenge pack make sure you go to your "Welcome email" and download it from there – and read all the information as it will really help you with your weight loss, goals and motivation. Plus make sure to fill your motivation sheet out and stick on your fridge and start filling out your food diary. And if you haven't joined up – join up here (it is free!)
So Week 1- HERE WE GO! We have started the New Year with 5 Challenges for you to do this week (see below) – all easy and all designed to start your weight loss off on the right track – see if you can do them all!
And here are Top 5 KEY tools that will help you in the Challenge too:
We are so excited about the New Year and this Challenge so GET ON BOARD, do your best and get ready for a NEW HEALTHY YOU in 2014 – TOGETHER WE CAN DO IT!!
And post on our Facebook page and tag us on instagram about how you are going, pics of you smashing the Challenges and let's all stay motivated!
Challenge 1 – clean out the junk
Start by cleaning your cupboards out of ALL JUNK. Bin it all so you are not tempted to eat it. For some helpful tips on how to clean out your cupboard see our advice here
Challenge 2 – shopping lists
If you are following the 28 Day Plan, use the shopping list to do your first week's shopping so your cupboards are full of healthy foods. If you are not following the 28 Day Plan and are just using our Healthy Mummy Smoothies, you can see tips here on what to include in your weekly shop here
Challenge 3 – cardio exercise
Do at least 1 cardio segment of our exercise DVD for 4 days this week and if you can manage to do 2 more segments in the the DVD then even better – listen to your body and do as much as you can.  Go for a 45 minute walk 6 days of the week.
If you don't have our DVD here are some great exercise to try this week and also make sure you do the exercises in the 28 Day Plan which will really work on toning your body – and core.
Challenge 4 – motivation sheet
Fill your motivation sheet out (which is on your welcome to the challenge email), stick it on your fridge and fill your food diary out. It will help you to keep on track. Doing this will really help to focus your mind. You can see more motivation tips here
Challenge 5 – family support
Get your family on board for support – and get them to be healthy too. And be realistic. If you have 20kg to lose, it is going to take you until approximately April /May to lose it, so don't give up when you get to Jan 31 and have 15kg to go! If you are having a tough time with your family supporting you, see some advice here
GOOD LUCK on week 1 – and don't forget to check into our Facebook page every Monday night at 9pm EST (starting Jan 6) for the Live Q&A sessions with Motivating Mums who have already lost their weight and are on hand each Monday night to answer questions, give you advice and help you stay on track!
Check your results in next week to win the weekly $850 prize and use code JANUARY at out shop to get a special 20% discount PLUS free smoothie recipe ebook on purchases this week.
See our shop here