Hi my name is Mel and I am one of the Motivating Mums this month. I've lost 14kgs following the healthy eating diet plans and exercise routines with Lose Baby Weight.
I would just like to share what a typical day looks like for me as I've had so many wonderful compliments and great feedback from you all. So here goes!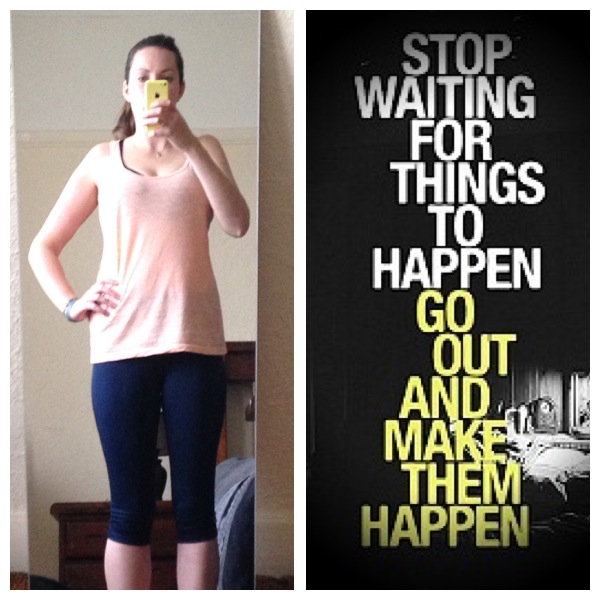 My alarm goes off at 6.30 and I start my day with a cup of warm lemon water, you can read why I do this here.
Then I either hit the exercise bike or the treadmill for (depending on my day and if I have anywhere to be) a 10, 20 or 30 minute walk/run. I alternate my days with a walk/powerwalk with 1kg hand weights too. I also complete a round of 7 exercises using the core from the 28 Day Diet & Exercise Plan and I've just started skipping which really gets the blood pumping! I find that getting my heart rate up first thing in the morning sets me up for a great day, and I don't mind getting all hot and sweaty before my morning shower – haha!
Breakfast is a Healthy Mummy Smoothie or something from the 28 Day Diet & Exercise Plan.
Depending on the weather I always try to get a walk in before lunch, pushing my 3 year old around in the pram is a great workout for my legs. If not, I always have the radio going and love to dance, so does Mr 3.
Lunch is usually always a Healthy Mummy Smoothie, and I am absolutely in love with the Coconut Choc Smoothie at the moment. Or when I'm at work or school I make myself something from the 28 Day Diet & Exercise Plan.
Incidental exercise happens all the time! Playing footy at the park with Mr 3, hide & seek, even cooking and housework. Anytime I am up doing anything it's doing me good. My water bottle is always on hand to help me get my 2lt everyday.
My afternoon snack is a cup of green tea and a delicious treat from the Guilt Free Chocolate & Baking Book, which I am absolutely loving. One of my favourites would have to be the Choc Chip Chickpea Cookies.
I try and get a segment or two from the Healthy Mummy Post Pregnancy Exercise DVD in before dinner time, it doesn't always happen as Mr 3 is usually wearing his grumpy pants by this time of the day. If I'm not feeling too exhausted from the day's events I sometimes do it once he's in bed at 7.
Dinner time is my favourite time! A delicious meal from the 28 Day Diet & Exercise Plan or something from the excellent range on the website. My night is usually topped off with a couple of squares of dark chocolate as I absolutely cannot live without my choccie!
It doesn't always go to plan but I try not to beat myself up about it, no one is perfect and bad days do happen – a lot! I'm just so thankful I found this new way of life and a fitter healthier me. I cannot recommend Lose Baby Weight enough – and I am raring to go in the Round 2 of the 28 Day Weight Loss Challenge!
Need to stock up on Healthy Mummy Smoothies? Then see our shop here
And join our 28 Day Weight Loss Challenges here