Single Mum Melinda Phillips has lost an amazing 14kgs with Lose Baby Weight and has become a Motivating Mum for August. Read her amazing weight loss story below.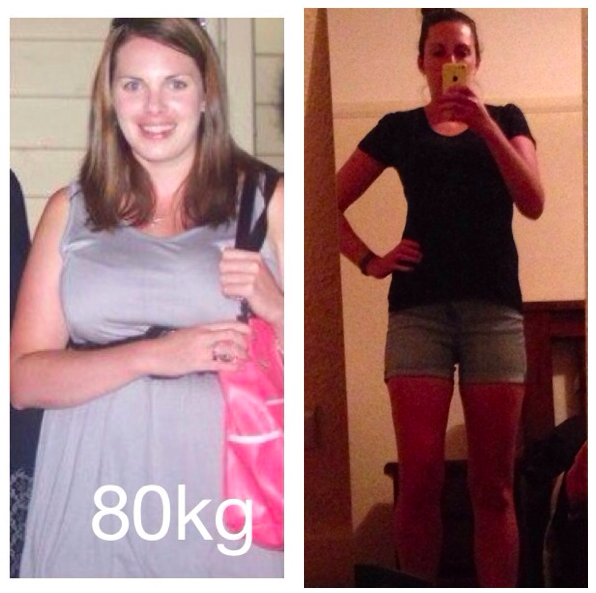 Hi, my name is Mel and I am one of the Motivating Mums this month.
I am 30 years old, currently 66.1kg and I'm 168cm tall.
I started my journey in March 2013. I had become a single mum with 20 month old boy to look after. I was 80kgs, I felt so horrible and was just so tired all the time. I knew I needed to do something to snap me out of this funk I was in and be the best I could be for my son. Then I stumbled across the Lose Baby Weight Facebook page and read through a heap of success stories. I thought right I'm going to do this! I set a goal to get to 70kg.
I purchased  the Trial Kit and started having a Healthy Mummy Smoothie for breakfast (I was never a breakfast person, I never ate it through school or even at work or ever!), a Healthy Mummy Smoothie for lunch and dinner from the 28 Day Diet and Exercise Plan or something from the amazing selection on the website.
I started off by doing 10 minutes on the exercise bike in the morning and a walk before lunch. I would do the exercises from the 28 Day Plan before dinner if I had time or after I put my baby to bed, if I could be bothered. I was absolutely shocked to find that after only one week I had dropped 1.9kg! But it seemed so easy, everything was delicious and in no way did it feel like I was on a diet. That was all the motivation I needed to keep going.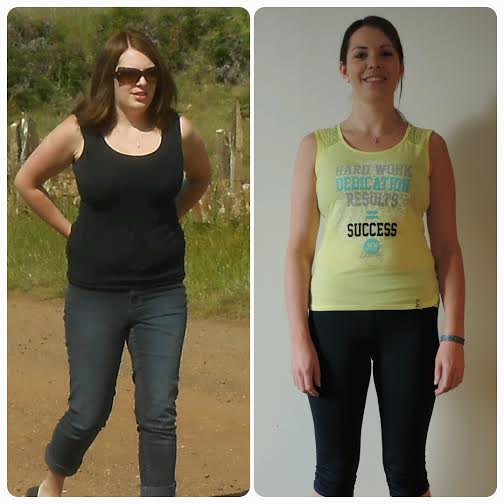 I had a lot on my plate though. Dealing with a broken heart, trying to cope with my new role in life and looking after a toddler on my own full time. I had good weeks with a few really bad days thrown in but by the end of July I had lost my first 10kg. I felt so good, especially when people would notice. I had a lot more energy and felt a lot more confident. I set a new goal to get to 60kg.
I found over the next few months that getting out of bed and putting the radio on was my biggest motivator. It stopped me from sitting on the couch of a morning and I found that I would just find things to do, plus when an awesome song came on myself and Mr 2 would boogie away, not to mention a great stress reliever. I was actually enjoying exercising, it was like this fantastic drug that made me feel awesome! I was still walking, when it wasn't raining, and working on strengthening my core with exercises from the 28 Day Diet and Exercise Plan.
By Christmas time I was at 65kg. My little man and I went on a holiday to WA and for the first time in my life I wore a bikini! I felt a bit self conscious as I still wobbled but I was happy with my size. I decided I was going to up my efforts and work on toning up. I bought a treadmill and started jogging. I could not even manage 1 minute!
Over the months I worked myself up to be able to jog for 10 minutes and I'm still working on it. I decided to purchase the Healthy Mummy Post Pregnancy Exercise DVD and absolutely loved it. I found it so easy to just pop a workout in here and there and still use it all the time. By May I got down to 62kg and was stoked, I felt fantastic! But after a stressful couple of months I got back up to 67kg.
I wanted to be a Motivating Mum so I can inspire others, I've read so many inspiring stories and can't wait to share my current journey with you all. Life is tough sometimes but you should never give up! I love my new healthy lifestyle and I am so much happier, more confident and I wake up every morning with an all new attitude towards life.
It's been a bumpy ride but I have not one regret. I want to keep being this amazing, healthy, active person that my son can look up to – he even chooses a head of broccoli over a lollipop at the supermarket most days! I am determined to reach my goal weight by Christmas.
Melanie Phillips
Need to stock up on Healthy Mummy Smoothies? Then see our shop here
And join our 28 Day Weight Loss Challenges here