Stomach fat is one of the most annoying areas of a woman's body to lose weight from.

In our private support group "how do I lose stomach fat" is one of the most frequently asked questions.
But before we get into how to get lose stomach fat let's remember that should all love our bellies (no matter what the shape or size) as they have carried our babies in them which is the greatest gift ever!
But instead of not liking our tummy, let's all see the quest for losing stomach fat as a way to improve an already gorgeous belly so let's love our body not hate it – and instead look to tone it up and give it a bit of a makeover 🙂

Can you lose stomach fat in 28 days?
What we can guarantee, is that by eating a high lean protein diet with healthy snacks, such as healthy mummy smoothies, AND with a decent amount of exercise 4-5 times per week (The HIIT training on the 28 Day Weight Loss Challenge is excellent for this too), you will be able to reclaim that once tight and toned stomach you once had (or once wished for).
The EXCELLENT news is that as well as a new menu and challenge every month, the January 28 Day Weight Loss Challenge is themed Belly Buster and has a menu designed to help[ lost stomach fat for good, which is a sure fire way to give your tummy area an extra special focus. And you can get a FREE SAMPLE of recipes on the challenge here too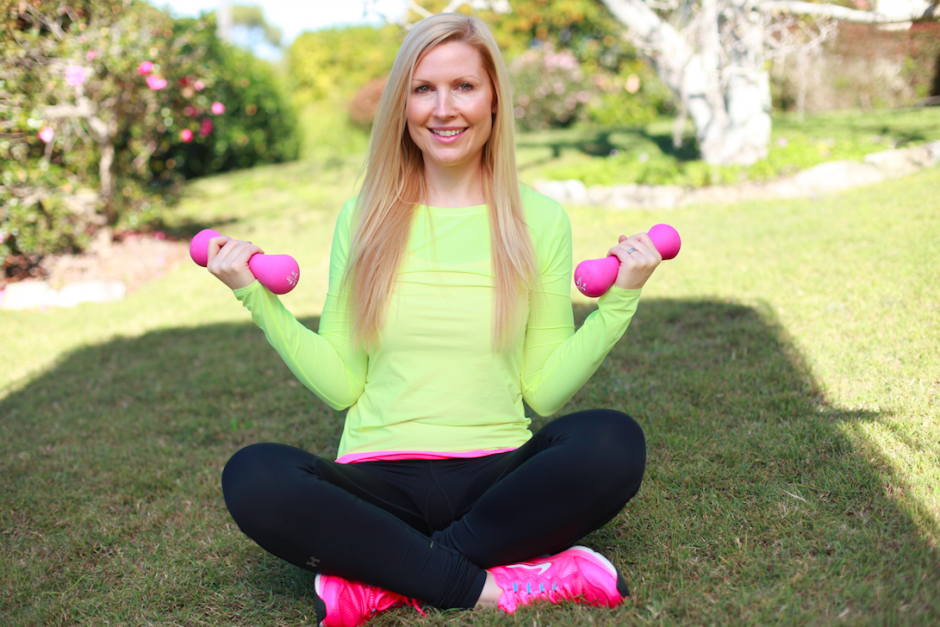 We believe, that we have shown throughout all the weight loss success stories that are shown on the Lose Baby Weight site that the food you choose relates back to tummy weight loss and we are very excited to bring you a belly fat targeted program for 28 days that you will see fantastic results from

Menu & Exercises
Every meal has been created to help you feel full and satisfied (plus tastes great) and will help to lose the tummy fat.  The food and ingredients used have been specifically used to be nutritionally advanced, taste great and help to break down fat from the tummy area.
You are going to LOVE this part of the challenge.
Plus the exercises have a high focus of losing fat from the stomach area as well as toning and strengthening your core. They include a combination of HIIT exercises and Pilates and we have alternative exercises for mums with muscle separation or who are still recovering post birth.

What else do you need to know about losing tummy fat?
We help 1000′s of mums to lose weight and lose tummy fat
We have hundreds and hundreds of weight loss stories and before & after photos on our site from mums on our plans and they all show how mums have lost tummy fat on our plans and how we understand on our plans how you can do this
This is especially so on the 28 Day Weight Loss Challenge – where we use HIIT (High Intensity Interval Training) as the 30 minute at home exercises on the Challenge each day and this is one of the best ways to burn away body fat and tummy fat
You can see some great pictures of mums on our plans below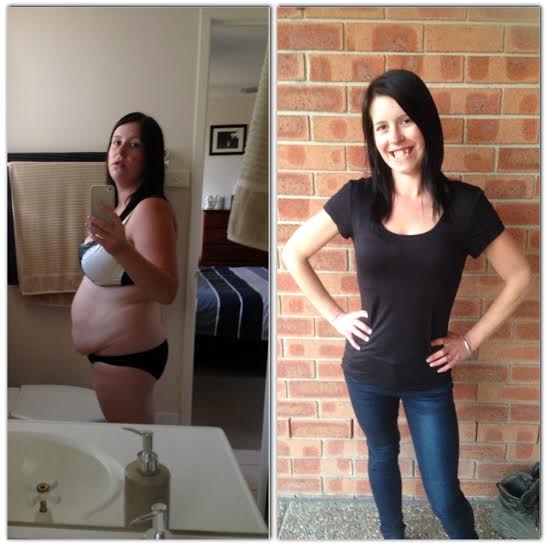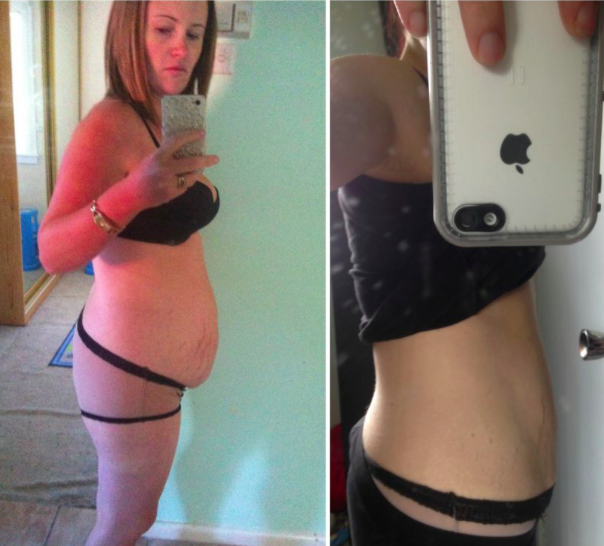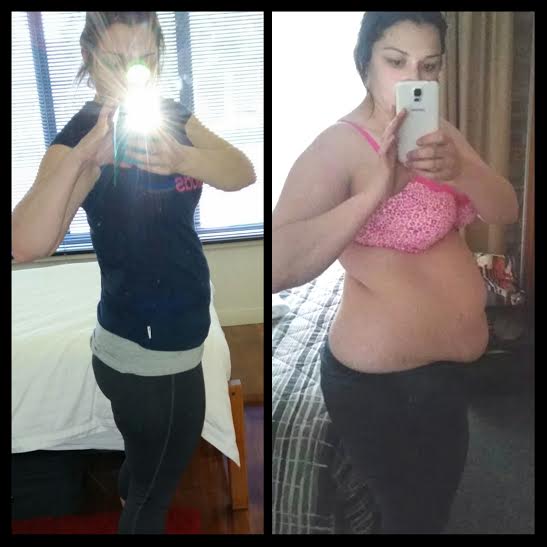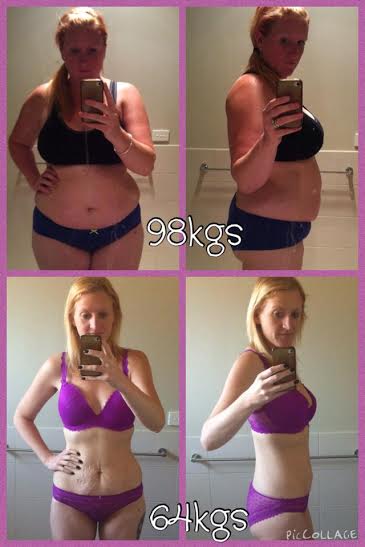 1)Understand Stomach Fat
There are two types of fat which are found around your stomach area: subcutaneous and visceral. Subcutaneous fat (this means "under the skin") is the fat you can see and grab, while visceral fat lies further inside your body and surrounds the vital organs in the stomach area.
Too much visceral fat is what forces the stomach outwards and is what leads to your stomach sticking out. You can see more on the different types of tummy fat here
Although most of us are very self-conscious about the (subcutaneous) fat they can see, research shows that the visceral fat – in people of any size – could be the bigger threat to our health.
2) How to lose stomach fat
Breastfeed. If you are a breastfeeding mum, then breastfeeding can really help you lose stomach fat as it can help your uterus go back to its normal size more quickly. If you are not breastfeeding – don't worry – we have lots of over ways to help!
Eat healthy foods. If you are filling your body with more and more fatty and processed foods each day you won't see your stomach fat decrease. By eating a diet rich in protein, wholegrains, fruits, vegetables and nutrients then your body will function better and eliminate toxins and fat. Our 28 Day Weight Loss Challenge is perfect for this
Reduce your alcohol consumption. Alcohol, especially sweet fizzy based drinks and beer make it nearly impossible to lose stomach fat and puts extra stress on your liver to clear out the toxins. This extra pressure on your liver can make it very hard to build muscle which is key to losing belly fat.
Exercise your whole body.  The key is to exercise your whole body and as you do your body will seek out excess fat stores that will be used to fuel your exercise session.
Strength Training. Spending hours doing cardio exercises will only get you so far when it comes losing belly fat. The real secret is to add a few strength-training exercises in to your routine. The most effective way to lose belly fat is to build lean muscle in its place. Muscle gets very hungry when exercised and the more you work them the more they seeks out fat stores all over your body to fuel it. Try and include major muscle group exercises into your routine to see your belly fat disappear – such as squats which work the bum and thighs
Keep yourself Motivated. If you want to lose stomach fat you will need to stay motivated for longer than a few days. We all have times when we want to give up, but it's important to push though the hard times because the end goal is worth the effort.
Join the 28 Day Challenge here and you will see big changes fast

3) Get Accountable
Take your measurements and weigh yourself. It is important not to only rely on the scales as it can be misleading. But taking measurements and weighing yourself will give you a more accurate indication of your weight loss and tummy fat loss.
Click here to see our guide on how to take measurements correctly
Easter is nearly here and if you are worried about sugar & calorie overload this Easter then NEVER FEAR – the Healthy Mummy is here!
And this April – straight after Easter, we are running our 28 Day Weight Loss Challenge SUGAR DETOX SPECIAL
Designed to help you detox from Sugar and lose weight
Get your FREE Sugar Detox recipe sampler below and see why detoxing from sugar – plus losing weight – has never been easier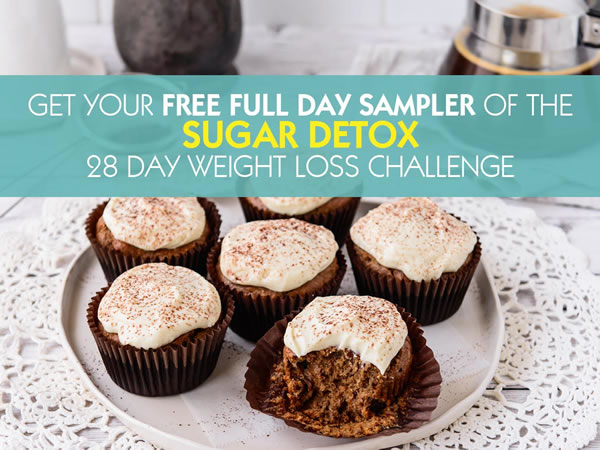 Results from mums on the 28 Day Challenge
Mums lose an average of 4-6kg (8-13 pounds) on our 28 Day Challenge and below are some of the amazing results from mums JUST LIKE YOU who are already using the 28 Day Challenge and losing tummy fat – make the change and join them today too!
You can see lots more results and you can join here too
Megan Lost 18kgs* with the 28 Day Challenges


Megan says: "I have been on the Lose Baby Weight 28 Day Challenges for nearly 12 months. In that time I have lost 18kgs* but the confidence and happiness I have gained is so much more. The anxiety that used to rule my life barely exists anymore. 
The 28 Day Challenges have been amazing for our family. The customise tool is the best. So easy to use and there are so many recipes you would be crazy not to find something you love. I find a new favourite meal every week!! 
They are quick and easy. I am very far from a good cook but these meals are so easy even I can cook them. And the best part of all is no need to make separate meals because they are husband and child friendly!!!"
Join here
You won't regret it!