Welcome to our Weight loss results page where you can read lots of inspirational stories and see lots of before and after pictures of mums who have lost their baby weight on our healthy eating pregnancy weight loss and exercise plans*
New to the plans? See how the plans and products work. See lots more results from mums on the plans here.
The Healthy Mummy Smoothie is 96% sugar free, 100% fructose free and free of any chemical or artificial sweeteners. They are also high fibre & high protein. View more information here
All our plans can also be done in conjunction with our 28 Day Diet & Exercise Plan, 28 Day Challenges or our recipe books and are all safe for use in breastfeeding.
*Please note that the average weight loss from mums who use our products is 1kg a week but results may vary from person to person
---
Linda loses 40kg*
At my 6 week post birth check-up, I was 109kgs (BMI 35.6). Was I ever going to find myself again? I felt like all this weight was literally suffocating me and making me sad. I avoided photos because I did not like the way I looked.
I procrastinated for 4 or so weeks, then my life changed, I ordered my healthy mummy smoothies and the 28 day diet plan. I was actually impressed with the texture and flavour of the smoothies.
Sometimes it was hard and I particularly remember the first 10 days being the hardest, I stopped putting sugar in my tea. I used honey. I was sitting there feeling like if I just ate some junk food I would feel better, but I had to break these habits.
When I started the healthy mummy smoothies I set up a lose Baby weight profile in the weight loss tracking area (which is all free) and I set my goal weight which I have achieved and I have lost 40kg
I have achieved my goal by eating from the 28 day diet plan, by using the Lose baby weight smoothies and a moderate amount of exercise and am now at a healthy BMI.

---
Michaela McAllister – lost 16kg*
I have honestly LOVED this program, so many amazing recipes that will be a regular in this household.
I have lost over 16kg* and I feel amazing
I honestly can't thank Lose Baby Weight enough for changing my life and giving me the kick up the bum I needed to start enjoying life properly.

---
Hayley Lloyd lost 19kg*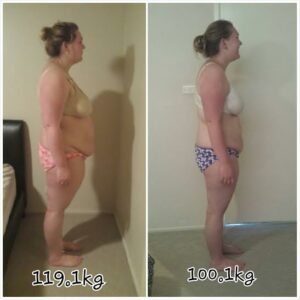 I decided to become a subscriber to the 28 Day Challenge and September was my first Challenge. The Challenges are just as amazing as the other Lose Baby Weight products and I continue to learn how to fuel my body properly with good wholesome food.
In regards to exercise I had an emergency c-section so have had to ease into it slowly. I was 4.5 months postpartum at the start of the November 28 Day Challenge and I participated in the Challenge exercises.
I love how I can do the Challenge exercises at home and if my son is being sooky I can pick him up and complete them holding him, adding extra weight and making it harder. I especially love the videos showing you how to do the exercises as before starting I had never heard of some of them!
I am now 19kg* down and I feel great – can't wait for the next challenge!
---
Jackie Thomas Lost 17kg*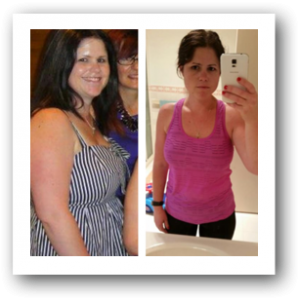 I did the September and November 28 Day Weight Loss Challenge which was absolutely brilliant and so easy to follow – and am so looking forward to the next one!
I also had a Healthy Mummy Smoothie for lunch some days and find my energy levels are fabulous on these days!
My life is busy with my son, work and study but Lose Baby Weight has made weight loss and my happiness a priority.
I was 80kg when I started in June and I'm now 63kg. I still have a little way to go to reach my goal but I'm so proud of how far I've come!
I'm feeling happy and getting my confidence back and have Lose Baby Weight to thank for it!'
---
Jade Shaw – lost 13kg*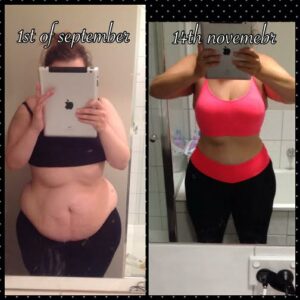 I started my weight loss journey with Lose Baby Weight at the start of September where I decided to join the 28 Day Challenge. Not only did I change physically but also mentally. My whole mind set and outlook on life has changed. Throughout the September challenge I lost 5kilos* and 24cm of just my stomach.
Throughout October I continued to follow the September challenge but mixed it up a bit. In October I lost another 6kilos bringing my weight lose to 11 kilos and losing another 28cm of my stomach!! I am now back In the 70′s woohoo!!
The challenges are amazing and I recommend them to all mums – I can't wait for the next one!

---
 Hannah Wells – lost 11kg*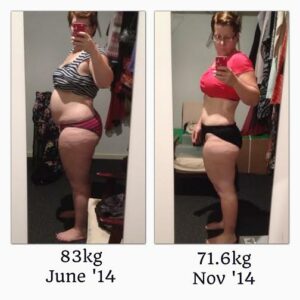 So when I saw the ad for the  28 Day Weight Loss Challenge, I thought I'd give it a go in hopes it would kick start my weight loss spiral.and I am so glad I did as so far I have lost 11kg and I feel great
The challenges just keep getting better and better, changing to suit the needs of the mums using them.
How they can improve on a creating a customisable meal planner (swapping around meals, increasing recipe serves) that also creates a shopping list for you baffles me, but you watch, they will.
I recommend them to all mums!

---
Hayley Jackson lost 6.5kg*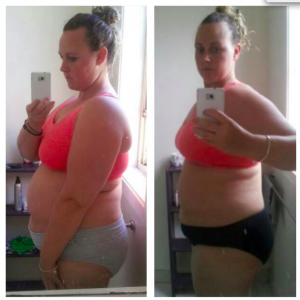 I was so unhappy with myself when I decided to try the 28 day weight loss challenge.  I had managed to gain over 35kg in my pregnancy and 3 months after my sons birth I was still carrying it all.
I committed 100% to this program and I am so happy that I have managed to lose 6.5kg* in my 1st month of the challenge. I am feeling so proud of myself and cannot wait to continue with Lose Baby Weight to reach my goals.
I can't wait for the next 28 Day Challenge
---
 Chantelle Vella Has lost 10kg*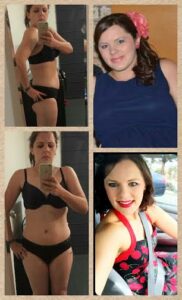 I joined the first 28 Day Weight Loss Challenge that Lose Baby Weight did and loved the daily exercise plans and all of the recipes were so easy to make and wonderfully tasty.
I loved seeing everyone's photos and used the group to motivate me when I was feeling sluggish or lazy.
Having just started back at work and really struggling with the work/being a mum balance, but made a lot of the recipes in bulk and froze them, as well as making bigger batches for my husband to try as well.
The 28 day challenges  are so well put together and doing it as a group is fantastic, hearing everyone's feedback and adaptations to suit their lifestyle and families
I recommend it to all mums!
---
Lara Woodwood – lost 11kg*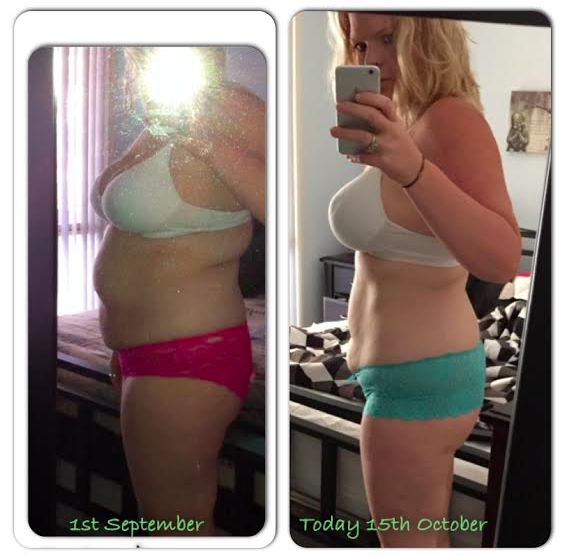 I have tried so many different diets but Lose Baby Weight and the 28 Day Weight Loss Challenge is by far the best. I have enjoyed it so much and it has taught me to eat healthily and also how to cook healthily. I have enjoyed all the food so much.
On September 1st I started at 96.2 kilos and at mid October I have lost over 11kg*
I am so proud of myself. I would not have done it without all the encouragement from the Lose Baby Weight Team and the lovely ladies doing the 28 Day Challenge. Also my amazing partner has been awesome. He has been walking with me everyday and keeps telling me how proud he is of me and how well I'm doing.
I've still got a long way to go – my goal is to get to 75kilos.
I can do this!
---
Cat Christ – lost 32kg*
I am absolutely loving the 28 Day Challenge!
I have been on The Healthy Mummy weight loss plans for a while now and I love how versatile the recipes are, I am able to chop and change the cuts of meat so it stays within our budget.
The workouts are fabulous! Everything you can do on the lounge floor while you have a few spare minutes between loads of washing while bub is napping- no excuses!
The support on the private facebook page is lovely too. All of the mums are there to help each other and are able to bounce different ideas off one another regardless of where we are located.
All of the new food and workouts have given me a new motivation to smash these last few kgs 🙂
Cat xx
---
Ash Petroff – lost 18kg*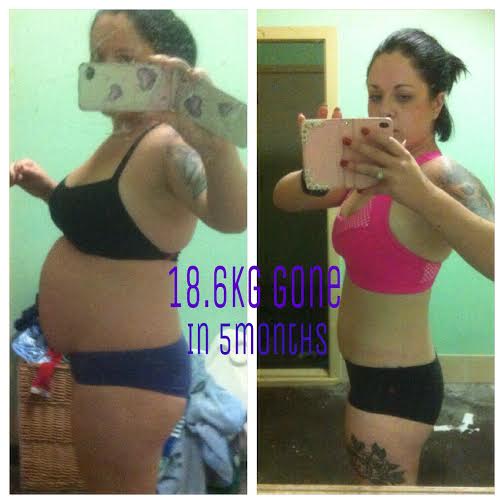 I don't even know where to begin……
It is A.M.A.Z.I.N.G!!!!!!!!
I'm a busy mum of three boys 5 and under.
The meals are already planned out for me, they take 10min max to prepare and even less time to eat them because they are soooooo delish that they don't last long on my plate.
Even my fussy eating children love them!!!
I started the challenge with round 1, the July challenge and have done 3 challenges since then losing over 18kg*
It has given me my life back!!!
I will be eternally grateful to lose baby weight and the team for not giving me a diet but a new and improved healthy lifestyle….. Not just for me but for my children too xoxo
---
Candice Plant – lost 30kg*
I joined the 28 Day challenges membership in July and have also seen great results on this – it is a fantastic challenge I'm starting to see some real muscle definition and overall toning.
I love that the challenge exercises are so versatile. I can do them at home with very minimal equipment and at any time of the day, before the kids wake up, or even after they go to bed.
The meal plans and recipes continue to be awesome, so much variety and always pretty easy to prepare. The options and calculations are included if you want to bulk up the meal for hubby or for extra calories – everything is worked out for you.
This is the 5th challenge that I have done with Lose Baby Weight now and I continue to learn so much about eating choices, heaps of new exercises and of course, the support of the private Lose Baby Weight Facebook page is just great.
Thanks again Lose Baby Weight!
Candice Plant
---
Jodie Koeleman – lost 34kg*
I'd ummed and aahhed about purchasing the healthy mummy smoothies for about six months, but thankfully I finally got the courage to buy the Lose Baby Weight Starter Pack early December 2013 as I knew I wanted to make a change for my family and I.
Since beginning in December at 98kgs, I've lost 34kgs*. I exercise everyday for at least 30mins (with the occasional rest day on the weekend) and I enjoy 2 healthy mummy smoothies a day – I increased to 2 a day from 1 about 2 weeks ago and I do the 28 day challenge.
The big thing  is that Lose Baby Weight isn't a diet – it's a complete life change.
---
Krystal Baker – lost 16kg*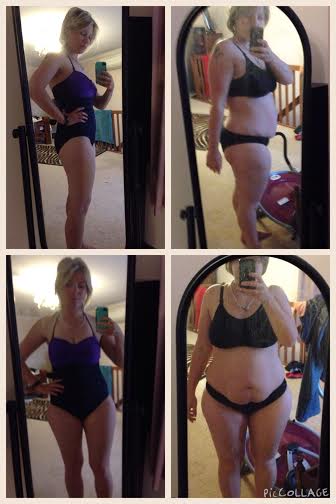 I have been on the lose baby weight life style change and using the Healthy Mummy Smoothies and 28 Day Challenges for 5 months now and in that time I have lost 16kg*.
They are a great way to kick start or even maintain your journey and perfect for busy mums – I highly recommend them
I have learnt so much about food, fitness and most importantly myself over these past months and I love the 28 Day Challenges!





---
Laura Flannagan – lost 34kg*
My name is Laura and I have lost 34 kilos* on the Healthy Mummy/Lose baby weight plans and products. Part of my success has come from my participation in the 28 Day Weight Loss challenges.
They are so easy to follow, food is quick, filling and delicious and the exercise program is challenging and fun.
I'm a stay at home mum and our family lives off one income and the subscription model makes this wonderful program so affordable and I love how I get ongoing access to previous challenge recipes and exercises, the recipe hub is outstanding
I highly recommend participating in the challenges, it's well worth the small cost for everything you get out of it.
---
Melissa Briggs – lost 26kg*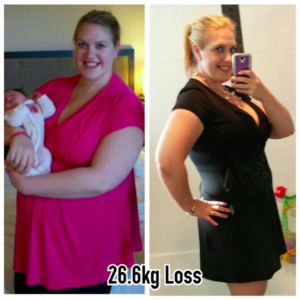 "The 28 Day Challenge is great because you have so many other ladies doing the challenge at the same time as you.
It is good being a shorter length, compared to many challenges which are 12 weeks long, as it is easier to stay focused.
I loved that there were so many different recipes and so I now have an even bigger collection of healthy recipes from Lose Baby Weight to help me continue with my weight loss. It is also great being on a budget as you can double up and mix and match recipes and because there is so much choice you never get bored"


---
Dee Drew – lost 6kg*
I started my Lose Baby Weight journey 4 months after my first baby was born.
Before starting the challenge, I was a bit worried that I would go hungry or not enjoy the food.
I was surprised week after week at the delicious new recipes hitting my kitchen and not once did I go searching for other food or snacks. I was really impressed with the thought that went into the recipe selections for the Challenge and thought they were simple, quick to prepare and so so tasty!
I have attached a before and after photo – the first photo was me at 4 months after baby, weight 79kg. The second one is at 72kg.

---
Rachael Has Lost 32kg*
I started with just the healthy mummy smoothies and my own healthy dinner / my own exercise soon after I bought your heathy cool books and workout DVD and noticed my motivation and results increased dramatically.
I could never have done this without these products and so incredibly grateful to have found them.
I stick to my "new dinner every night" and use the 28 day plan and summer recipe books and highly recommend them if you do not already have them!, They are full of delicious and healthy food!
Thanks so much Lose Baby Weight!
---
Bozana Has Lost 40kg*
I have been following the 28 Day Plan and Healthy Mummy Smoothies I started my Healthy Mummy weight loss journey in June last year and have now lost a total of 39.7 kgs*!
I'm now 67.3kgs and my goal is 65kg which is just around the corner! Slow but steady now I'm nearing my goal.
My favourite healthy mummy smoothie  is the Choc & Coconut which I've had a few times, so yummy and love alternating my breakfast routine between smoothies such as Banana and ricotta toast, bircher muesli and eggs on toast are my favourites.
Thanks so much Lose Baby Weight
---
Samantha Hastwell in New Idea Magazine
We are very lucky at Lose Baby Weight that so many of the amazing mums on our weight loss plans are willing to share their weight loss stories with us.
Not only do they act as a great weight loss inspiration to other mums wanting to lose weight but it is a great confidence boost to see your before and after photos in the public and with everyone saying well done!
And this week, Samantha Hastwell – who has lost 34kg* on our weight loss plans, has had a HUGE confidence boost as New Idea magazine ran her weight loss story in the January 6 issue 2014 – P35.
And we are so happy to see her amazing story in there!
She looks INCREDIBLE and should be so proud of what she has achieved and we are so grateful to New Idea for running the story and letting other mums know about our weight loss plans.
You can see our plans and shop here
---
Barbara Dixon Lost 10kg*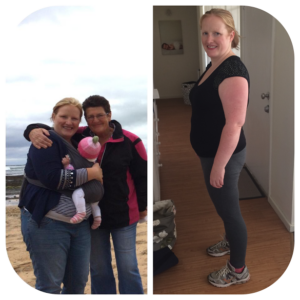 Since starting the Lose Baby Weight Plans I have lost 10kg but more than that all the lives in this house have changed for the better! Now we sit, eat and chat rather than grabbing food on the run, my daughter is not even two and she knows the names, look and taste of such a range of foods because I am cooking new and interesting things.
I feel so much better, the scientist in me likes to experiment with different Healthy Mummy Smoothie recipes and every day I am excited about baking or cooking new things and feeling prepared.
Just the whole journey so far has been amazing and my body is stronger, slimmer and looking much better. I have no issues with breast milk supply and I put that down to a better digestion system from the natural Healthy Mummy Smoothie mix and eating close to nature with the foods the body can recognise and digest easily.
---

Nicole Hope Lost 17kg*
I have always struggled to maintain my weight and have always fluctuated
But after finding the Healthy Mummy products and Lose Baby Weight plans, I am so proud of myself for reaching my goal weight of 65kgs and then to go on a reach my new goal weight I set of 62kgs has just blown me away – I have lost 17.5kg* on the weight loss program
It goes to show how important the Lose Baby Weight program is to us women. I don't think I would have reached this weight at all before Christmas without the support and push I was given.
---
Lisa Has lost 36kg*
I wanted to find a program that I could use safely while breastfeeding my then 6 month old little girl, and that I could fit into my lifestyle of working and having kids.
I loved the idea of everything that Lose Baby Weight had to offer, including the 28 Day Diet & Exercise Plan, the exercise routine and the Healthy Mummy Smoothies. It had everything that I wanted.
When I started the program I was morbidly obese weighing 124kgs
I started off using the Lose Baby Weight 28 Day Diet & Exercise Plan and I lost 3kgs in the first week, I was so happy. As I continued to use the program I was averaging about a 2kg* a week weight loss for the first 5 weeks. Which is absolutely amazing. I now average about 2kgs* of weight loss a month, which is completely fine as long as those scales continue to move.
I am now down to 88kgs, and just in the overweight category with a BMI of 29.7. Not only has it helped me to lose weight but my hubby has lost 12kgs* also and he is now in the healthy weight range. I am so much happier knowing that now my family are eating so much healthier and nourishing foods.
---
 Miriam Has Lost 36kg*
 I have now lost 33.5 kgs* on the lose baby weight plans and am still going strong.
I have been using The Healthy Mummy 28 day plan, Exercise DVD and Healthy Mummy Smoothie Powders to help lose weight after I had my second baby a year ago
I have lost a total of 33.5 kg* so far with just 3-5kg* to go til I reach my goal weight. I used the Lose Baby Weight 28 day plan after I had my first son but this time around I have given it my all, with a serious effort starting when my baby was 7 months old.
Thank you for fantastic plans and support
---
Mel Has Lost 26kg*
I love that I have found the Lose Baby Weight plans as this gives me a much larger variety of delicious healthy eating diet plan options.
The Healthy Mummy Smoothies are so versatile and in the past few weeks I have been trying out so many different smoothie recipes.
Now I have discovered a much larger number of smoothies I enjoy rather than using the same few smoothies day in, day out.
The support that Lose Baby Weight and its members offer is by far the best I have experienced with any of the weight loss programs I have been involved in over the years. I believe that this is why I have had a great amount of success with my weight loss on this program and have lost over 26kg*
Thank you team
---
Valerie Yeow Has Lost 7.5kg*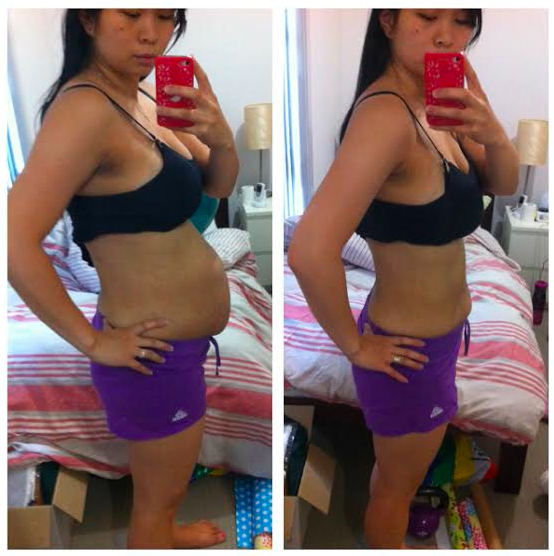 I exercised throughout my pregnancy up to the last week. And told myself that while the numbers on the scale continued to escalate at an alarming rate I would assess the situation after giving birth. I knew that initially I would be strapped for time so I wanted to get a protein shake for breakfast.
As I had intended on breastfeeding I wanted something that would be safe for my baby too. I came across Heathy Mummy Smoothies in a magazine and thought brilliant!
A shake that was safe for breastfeeding mums! I've had a brilliant supply. Losing weight slowly (I'm trying to concentrate more on getting fit and healthy rather than the scales) so while the number on the scale may not be dropping quickly I'm slowly getting back into some of my old clothes and love it! 3 kg until my prebaby weight!
Still a work in progress!
---
Kiara Lost 12.2kg*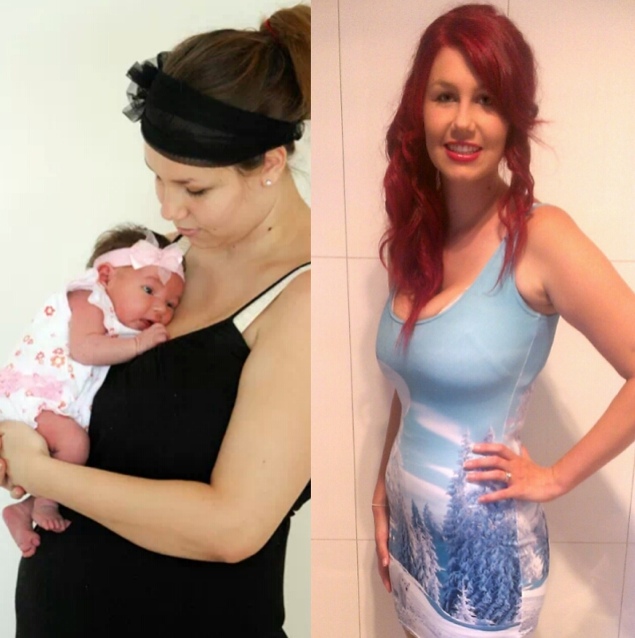 Whilst I was pregnant my weight got up to 88kg, and a few months after having my daughter I still weighed 80.4kg.
I hated my post pregnancy body, how I couldn't lose my pregnancy weight gain and I was extremely depressed.
I then started the lose baby weight plan and weight loss program in September and have lost a total of 12.2kg and 52.5cms*.
I currently weigh 68.2kg only 200 grams from my goal weight!
Thank you Lose Baby Weight!
---
Monique Has Lost 50kg*
After having kids, I wanted to lose the extra weight and I started meeting with friends and working out in a local park.
I also found LOSE BABY WEIGHT HEALTHY MUMMY SMOOTHIES! OMG! How had I never had a proper smoothie before – made at home, so quick and easy and delicious!
I was worried about how my breastfeeding would go if I 'dieted' but I was pleased to see the smoothies were fortified with plenty of breastmilk promoting ingredients and they were gluten and dairy free and that their weight loss diet was a healthy and safe way to lose weight if you were breastfeeding.
I am happy to say the Lose Baby Weight plans and Healthy Mummy Smoothies worked AMAZINGLY!
Following the Lose Baby Weight 28 day plan I had great success. To this day, I have a healthy mummy smoothie for breakfast 6 days out of 7. I love them that much.
---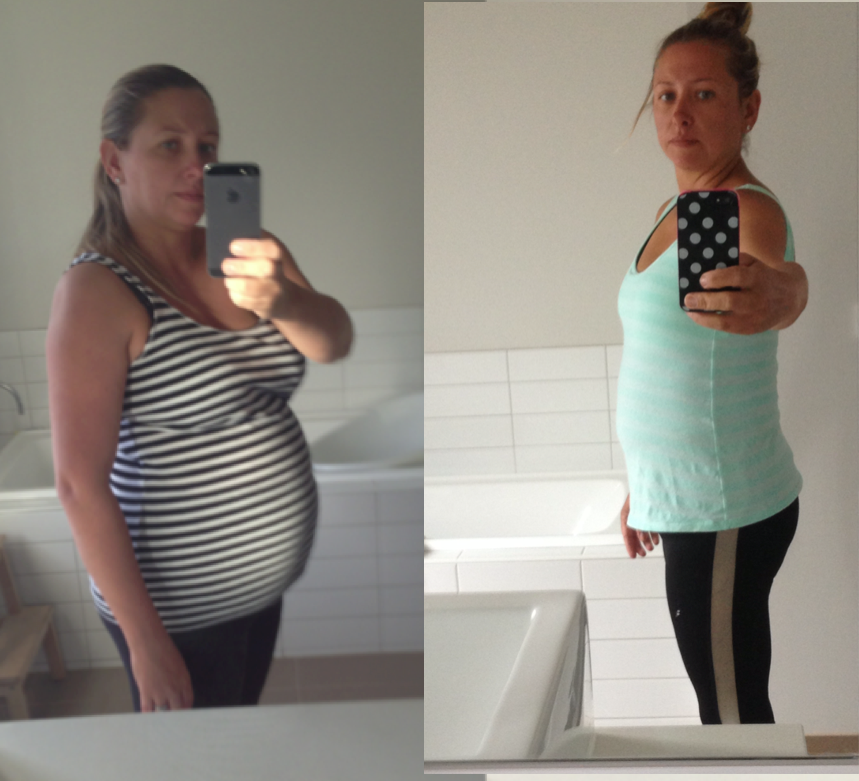 Belinda Has Lost 15kg*
First step I ordered the start up package and I started to make all the changes to my eating habits and diet. The simplicity to the 28 day plan suited me.
With the help of the portion control plate and my Lose Baby Weight calorie bible I started to lose the kilos.(i take the calorie bible every where).
These tools really made me understand how much and what i should be eating.  It made me realise just how much I had been over eating.  I  was at a point where i needed to be educated again on how important it is to have a healthy diet.
I  was beyond excited when the spring/summer cookbook was released.  Mediterranean haloumi salad yum!!!
I purchased the post pregnancy dvd and i love it.  Lisa, in the DVD, is amazing.  My trainer and physio give the DVD, the big thumbs up.
---
Suzette loses 13kg*
I was so happy that the healthy mummy smoothies were safe while breastfeeding and could help to boost my milk supply – as well as being part of the plans to help weight loss – so I went ahead and bought them.
I replaced breakfast and lunch with delicious smoothies with banana and berries and have a meal at night with my fiancé from the great recipes on the plans.  Having my smoothies made it easy to keep a routine and easy to drink while breastfeeding bub.
Even my partner loved the meals, he couldn't believe they were good for him. I have lose 13kg* and am so proud of what I have achieved in 4 months – thanks Lose Baby Weight
---
Nicole Daniels Lost 25kg*
One day I saw Lose Baby Weight on Facebook and knew that's what I needed to do to change my life.
I started doing the 28 Day Plan and having the Healthy Mummy Smoothies for breakfast and lunch.
I love the healthy mummy smoothies and all the healthy recipes taste great (my husband loves them too).
I also use the Healthy Mummy Exercise DVD and love it
I have been on the plan for 25 weeks and have lost 25 kilos*.
---
Janet Has Lost 16kg*
I started the Healthy Mummy Smoothies and the 28 Day Diet and Exercise Plan in January 2013. I lost nearly four kilos that month and it really inspired me to work on my health and fitness with more focus.
I feel very strongly that with the fantastic support and tools from Lose Baby Weight – any of us mums are capable of sticking to these healthy plans with great success.
I started with Lose Baby Weight at 86kg and I have lost 16kg*!
I will achieve this by following the Lose Baby Weight 28 day Meal and Exercise Plan, as well as having the delicious healthy mummy smoothies for lunch every day.
I have been so inspired by your stories over the past few months – now I hope you can be inspired by mine!
---
Tarryn has lost 27kg*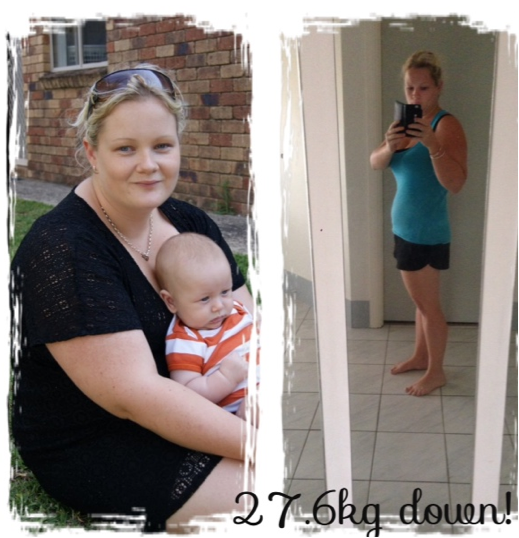 The lose baby weight diet is fantastic!! Fresh!! Healthy!! And so easy to follow with the support from the team online and with how fast your online order is delivered to your door!!
The much healthier, happier me can not wait for xmas happy snaps this year… Which past years i have avoided!!
It has been a year of diet and exercise and going off track from time to time due to stress and gallstones but with the constant support on Facebook, emails and the lose baby weight bible… Along with the Healthy mummy smoothies and 28 day plan i have now in 12 months (since the day i started) lost 27.6 kg* and feeling great!!
Happier and healthier!! Thank you lose baby weight xx
---
Lavina has lost 22kg*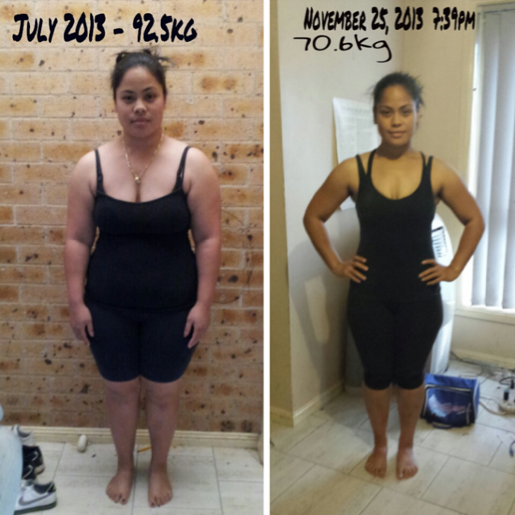 I started with the healthy mummy smoothies then bought the 28 Diet & Exercise plan book.
For me as a mother of 7 kids none of which is in high school, I can't spend too much time prepping food so the 28 day plan recipes and healthy mummy smoothies were perfect as they are very filling AND easy.
Originally I started on the Lose Baby Weight program because I was breastfeeding at the time and wanted something safe but even now that Ive stopped breastfeeding I'm still hooked on it as I love the healthy approach to food and living so much
Thanks Lose Baby Weight
---
Emily Has Lost 24kg*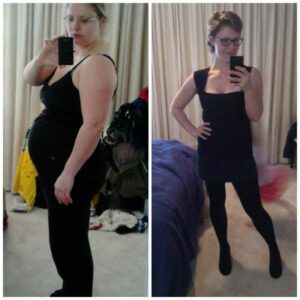 I was so excited because during my first pregnancy I was desperate to find something similar, and couldn't. I went home and immediately ordered 6 of the Healthy Mummy smoothies, tucked them away in my closet and pulled them out after my 6 week health check with the obstetrician and when I was mentally ready to tackle my post preg body.
So far I've lost 24kgs* with the help of the Healthy Mummy Smoothies. Paired with the healthy eating plan and regular exercise, I'm now fitter than before I fell pregnant…the first time! These weight loss products are awesome.
They've saved me so much time and energy and I had fun experimenting with different ingredients.
---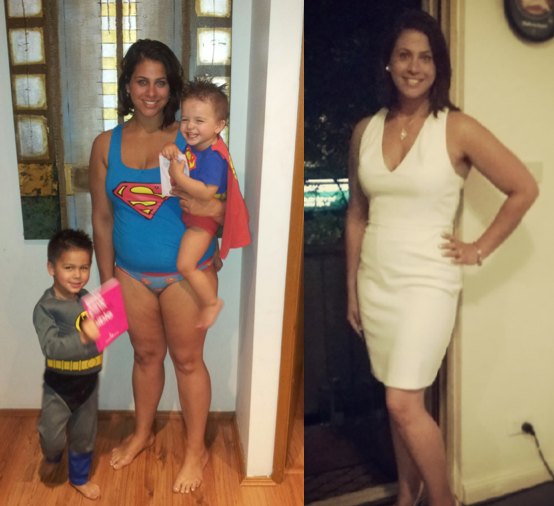 Heather Has Lost 9kg*
Very excited and feeling good.  Was 88.8kgs and I've lost a total of 9.2kgs* using the Lose Baby Weight plans
Today and it's the first time I've been in the 70′s since before I was pregnant with my 3 year old.
So happy with your products and have been advocating them to anyone that will listen. The healthy mummy range suits my lifestyle perfectly and I feel healthy and fantastic
Heather Franshaw Thomas
---
Shannon Has Lost 19kg*
I started with 2 healthy mummy smoothies a day and I cooked the evening meal in the 28 day plan for my family. With the help of the 28 day plan  I taught myself to snack healthy and watched everything i consumed!!
Like anyone I wanted to see results fast!! unfortunately the reality of that is it is a slow and ongoing process with no quick fix.  I introduced an evening walk which allowed me an "escape".  I would put the kids to bed and then I was out the door.  Music on, No one yelling mum mum mum, just me and the pavement.  I would set myself little goals.  And when I reached them i would walk a little faster or further.  I told myself when i hit 90kg I would start running.
So I am a work in progress still but I currently weigh 87kg (sept). 19kg lighter* and I am on track to being fitter and healthier than i have been in a long time. I hope to lose 10 to 17kg more.  I have joined a free running group and jog 5km on a Saturday Morning. (jogging the whole way:)
A huge thank you to Lose Baby Weight because I have tried many different things and I finally found one that has worked for me.  Your food is tasty, healthy and my whole family is enjoying the new variety.
I hope you can share this story to inspire others


Shannon Diallosh
---
Kristy Rawson Has Lost 8.9kg*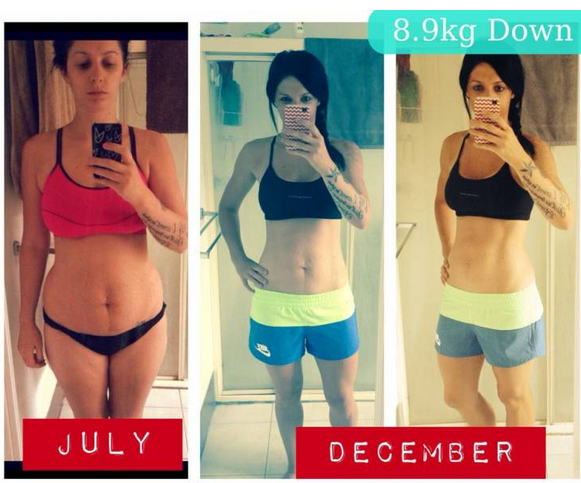 I would never have called myself "over weight" but felt very out of sorts having had all this extra weight on me that I just wasn't used too… I found the 'Lose Baby Weight' site and weight loss plan, and since I joined I've never looked back and am now 8.9kg* lighter and so much happier
I absolutely love the healthy mummy smoothies and have at least one (if not two some days) to help break up my day with struggles of making time to eat having such a young baby.
I use the calorie bible a lot to keep on track with my portion sizes etc so not to go over board with food. I have lost a total of 36cm's overall off my body and love love love watching those scales go down every week 


I'm so grateful I found such a good company who understands and is there always to help answer any questions and offer support 

---
Emilley Kingsman Lost 20kg*
I came across the Lose Baby Weight Facebook page and website and as a breastfeeding mum, I wanted to make sure that anything I did wasn't going to jeopardise my milk supply.
I read the amazing stories written by other inspiring mums, and was completely motivated to take the first step.
I started off by incorporating the Healthy Mummy Smoothies into my diet and I loved trying new combinations of ingredients!
I then moved on to the 28 Day Plan, which has continued to be my go-to guide every time I feel that I am getting off track.
Fast forward for 8 months and I am proud to say that I have lost 20kg*!
---
Robyn loses over 14kg*
I put on 21kg during my pregnancy, and after all the fluid loss etc had finished, I weighed 94.5kg, 14.5kg above my pre-pregnancy weight.
In early August I decided enough was enough and ordered the healthy mummy smoothies and 28 day plan. I lost 5kg* in the first six weeks.
I did fall off the wagon after a 3 week family holiday and it took me until early January to start again.
But from January until April I have lost the remaining 9kg of pregnancy weight and I feel fantastic!
I credit my weight loss to the Lose Baby Weight program and Healthy Mummy Smoothies – I love the smoothies and the easy to follow plans
Thank you Lose Baby Weight!
---

Kat Brown Has Lost 27kg*
Since starting on the 28 Day Diet and Exercise Plan and Healthy Mummy Smoothies I have lost an amazing 27kg*.
I love the healthy mummy smoothies in the morning, I have a chocolate-coffee one and they give me so much extra energy to help me tackle my day of looking after the kids, the property, the housework and school runs.
My first night I sat down to eat my dinner of STEAK! YUM! And so easy! I was hooked! I love that the smoothies and food are so easy and how I have expanded my food knowledge so much on the plans.
I hopefully will be able to inspire at least one mummy out there as so many mums have done for me
Thank you Lose Baby Weight!
---
Tasheena Snow Has Lost 44kg*
I purchased your Healthy Mummy smoothie and I love it!!! I have lost over 39kgs*. I'm really enjoying creating with the healthy mummy smoothies, I did a chocolate avocado one this morning and my little man kept wanting more thinking it was a chocolate thick shake.
I started losing weight in April 2013 and have now lost over 44
kg.
I'm really enjoying the plans and smoothies. I highly recommend using The Healthy Mummy and Lose Baby Weight.
I would also just like to say how happy I am that I purchased the The Healthy Spring and Summer Cook Book I nearly tripped over myself when my partner was flicking through your book and said "wow there's some pretty good recipes in here".
I was in shock lol he is your typical Aussie bloke and for him to be blown away with the recipes I couldn't be happier!!!
---
Erin Has Lost 40kg*
I started the healthy mummy smoothies at 5 weeks post birth and loved that they are safe in breastfeeding. Eating healthy and having the smoothie are like second nature to me now…though i do still have the sneaky ice cream!
I say it every time and will say it again…THANK YOU THANK YOU THANK YOU!!!
I have been telling absolutely everyone that asks to try your healthy mummy smoothies and your weight loss plans!
I am yet to find anything on the website that my hubby, my 3 year old and myself don't like!
Thank you so much again for bringing such a fantastic resource and support system to us Mummies who once thought all hope was lost!
P.S – Hubby has lost around 12kg* and my 3 year old LOVES the meals from the website! Its incredible to know i am teaching him great eating habits from a young age
---
Rhian Lost 11kg*
Hi everyone, I am the owner of Lose Baby Weight and 8 weeks after my second baby was born I had 11kg* to lose to get back to my 54kg goal weight.
I took my weight loss slow and steady and the picture on the right hand side is 12 months after by second baby was born after I lost the 11kg.
I used the Lose Baby Weight plans – which involved the Healthy Mummy Smoothies, the 28 Day Plan and the Post Pregnancy Exercise DVD.
You can see more of my photos and my tips for losing weight in a safe and healthy way here
---
Jacinta Oliver Lost 14kg*
I found the Lose Baby Weight website and was amazed, it was so wonderfully set out with everything you would need to start a new healthy eating lifestyle. I scrolled through some of the recipes, they sounded delicious. I ordered my copy of the 28 day plan as well as the healthy mummy smoothies. 
Within the first week I started to see results, and the weight fell off losing up to a kilo a week, I was shocked, I didn't know what to expect or how fast it would happen.
My skin was clearer, my hair healthier and my breast milk supply increased. I continued to follow the Lose Baby Weight plans and more and more weight fell off. Now at 68 kilos, only 5 kilos off my goal weight I am more determined than ever.
---
Kristen loses 14kg*
I purchased the 28-Day Diet and Exercise Plan and the healthy mummy smoothies and while I didn't follow it religiously, I did use the recipes to plan my meals.
I cut down on the quantity of food I was eating at night, and started making healthier versions of all our favourite meals  – and my husband and I are both really enjoying these meals.
Since getting back from our coast trip I have lost a further 7.2kg and am now down to 67.8kg!
All up I have lost 14.2kg* on the program. I have also lost more than 36cms* of fat from my body.
My first goal is to reach 65kg, so I am almost there.
I'm feeling fantastic, fit and healthy, and am even fitting back into my size 10 jeans!!! And I am so motivated to lose the last few kilos!
---
Chaye Loses 30kg*
I came across lose baby weight on facebook and have never looked back. When I finally took the leap and bought the 28 day plan and healthy mummy smoothies, my life changed. I love the healthy mummy smoothies and the food is so yummy!
It has surprised me just how easy it can be once you have the support and put your mind to it. In the first week, I lost almost 2kgs! Now 7 months on, I have lost 30kgs*! My husband has also been very supportive and has lost 20kg too.
It has been so great for me to find a weight loss plan that supports breastfeeding mothers. Before, I didn't think it was possible to lose weight safely while breastfeeding.
I am currently breastfeeding my 7 month old and plan to do it til he is at least 1. Lose baby weight is the only place I have found that has a plan that not only is safe to take while breastfeeding, but also actually supports it.
---
Ergul Loses 15kg*
Hi Lose Baby Weight, I wanted to thank lose baby weight for helping me lose 15 kilos*.
I have been using the Healthy Mummy smoothies for 5 months now and I've been following the 28 day eating plan and combining it with eating healthy.
I've nearly achieved my goal weight with 5 kilos remaining.
I've been walking 4 times a week which has been great help too and love using your plans, website tools and using Facebook as daily support too.
Thank you!
Ergul Aygun
---
Jade Has Lost 20kg*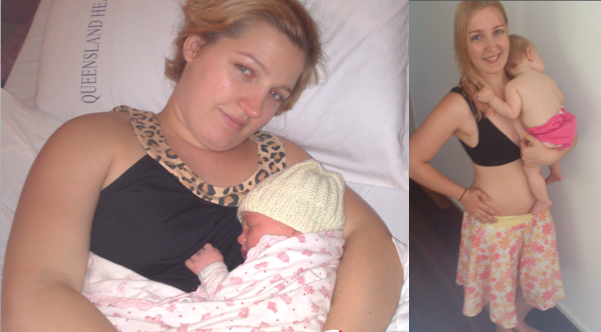 Thanks to Lose Baby Weight, not only have I lost 20kg* but I was able enjoy a hassle free, healthy mummy smoothie for breakfast and lunch, keep my milk supply through all the operations and stress and regain strength, health and overall happiness as a new mum!
I love this product soooo much and recommend it to all my friends (and even strangers who are breastfeeding) and have been able to reclaim my life as young wife and mummy at 23 years old. Thank you Lose Baby Weight team!
Sincerely in your debt,
Jade
---
Charmaine loses 20kg*
I decided to purchase a starter pack and The healthy mummy smoothie was delicious so I then decided to get all the other flavours
I had one smoothie for lunch and changed what I cooked for dinner
I eat so much better, I have so much more self control – I don't think im on a diet more that I have finally changed my life for me to make the life of my family better for the long hall.
My son was born in January 2012 at my heaviest I was about 90kgs going into a size 16, I purchased the Healthy Mummy Smoothies mixture sometime in August and its now December and im 70kgs and fitting into a size 12 and still going. Thank you so much for a great and tasty product 🙂
---
Eleanor Hannah Loses 30kg*
I have a Healthy Mummy Smoothie for breakfast and lunch; and as a family of 5 we spend max $150 a week on our food.
We can't afford to spend any more than that; and we eat really well and I use the 28 Day Diet & Exercise Plan and recipes from the Lose Baby Weight site.
We very occasionally have take away's, and we eat lots of veggies and fruit so it can be done.
Lots of planning and shopping around but it definitely can be done

Thank you Lose Baby Weight for helping me lose 30kg
---
Chantel loses 16kg*
By the end of my pregnancy I was nearly 90 kg. I had put on over 20 kgs.
My partner proposed to me on New Year's Eve and it was at that second that I decided I was not going to be overweight at my wedding.
I saw the Lose Baby Weight page on facebook and decided to give it a go and I saw results straight away on this plan so continued so I could lose more. I have tried so many new foods, and I can't believe how much of a change it has had to my energy and my moods.
I still have 1 cheat day a week. So on a Sunday I can eat whatever I want.
I have now lost 16kg* and I am very happy! I hope every one else is doing this well and I love reading everyone else's stories so please keep them coming.
---

Liz Banks Has Lost 22kg*
The Healthy Mummy Smoothies provided me with an easy and fast way to have something to eat whilst still being able to meet the needs of both my children.
6 months after starting on Lose Baby Weight I have lost 22kgs*, weighing 58.5kg and only have 3.5kgs to go in order to achieve my goal weight of 55kgs.
All of my friends and family have commented on how healthy and well I am looking since starting The Healthy Mummy Smoothies.
I have even had a couple of friends start on them as well due to the success that they have seen me have.
I cannot recommend The Healthy Mummy Smoothies and the Lose Baby Weight programs enough.
They have provided me with an achievable and easy way for dropping the excess weight whilst being able to give my children and husband the attention and love that they all deserve.'
---
Julie loses 24kg*
After having my little girl, I weighed 75kg but was in no hurry to shift the weight but 3 months on I began feeling uncomfortable in my skin.
But by chance I came across the advertisment for The Healthy Mummy smoothies in My Child magazine and with nothing but the weight to lose I decided to give it a go.
Now 7 months after giving birth I am weighing in at 61kg and feeling fitter and better than ever! So I owe a big thankyou to The Healthy Mummy for helping me lose 24kg*!
I am proud of what I have been able to achieve using The Healthy Mummy smoothies and diet plan and have no hesitation reccommeding it to all Mums I know
I have attached some before and after photos to show my progress (Photo of the day I started using the Healthy Mummy smoothies and a photo of me now)
Thank you kindly, Julie Durbhakula
---
Ashley Has Lost 10kg*
Hi I'm Ashley. When I first began the Lose Baby Weight program, I was 95kgs!
In just over 6 weeks, I've managed to lose 10kgs* using the 28 Day Diet & Exercise Plan and Healthy Mummy Smoothies!!
Some days it's just impossible with an unsettled baby or bad weather, or I have cold myself.
I'm finding the recipes great and there's lots of variety.
I'm looking forward to losing more weight slowly to get to my goal weight

---
Jo loses 17kg*
Roughly six weeks after Ellie was born I weighed 74kg and knew that this was it: there were to be no more babies, so it was up to me to get this weight off. That's when I turned to Lose Baby Weight.
For the past nine months I have had a Healthy Mummy Smoothie for breakfast – my favourite is oats, yoghurt, banana, flaxseed and honey. It fills me up and gives me loads of energy.
I make enough for a snack in the afternoon, and then I eat healthily during the day – using the recipes from the Lose Baby Weight team and exercising portion control – and I am exercising like mad. I love it.
I weighed myself right before I sat down to write this, and I now weigh 57kg – so I've lost 17kg* in nine months!
I've never felt this good in my whole life, and in fact I weigh less now than I did on my wedding day!
I've always struggled a little with my weight since I was in my late teens, but for the first time in my life I really feel in control. I feel amazing.
Lose Baby Weight has given me structure, advice and a plan that has helped me succeed – in a highly enjoyable way.
---
Delight loses 22kg*
I ordered the basic pack and my journey started 23rd October 2012 after which there was no turning back.
The healthy mummy smoothie is so yummy and very convenient. For the first 8 weeks I was having two smoothies a day and then down to one.
I'm doing at least half an hour exercise a day and the rest is just the incidental exercise. My work requires me to be on foot most of the time. For me its not about being on a weight loss program anymore but a Lifestyle Change.
I have now lost 22kg* with the the help of the Lose Baby Weight team's support, the healthy mummy smoothies, the 28 day plan, the motivational emails and success story of other mums. Thank  you so much!!!!
---
Alyssa loses 18kg*
When I was pregnant with my third child I found the Lose Baby Weight website and decided once I had this baby I was going to lose this weight.
I signed up and once bub was born, I began the breastfeeding safe program and once my baby had stopped breastfeeding at 9 weeks, I got stuck into the challenge full speed.
I've gone from 89kgs down to 67kgs, thats 22kgs* gone… my goal is to get to 60kgs…only 7 more kilos to go, I'm now back playing sport and also now have the energy & confidence to do personal training. I'm going to hit my target, and be the best I've been in 10 years…
I cant wait


thank you for your support and your great plans and challenges
---
Rosie Toonan loses 11kg*
I started on the healthy mummy smoothie plan, they were so tasty and having three kids, nice and fast. I never felt hungry, ate three meals and 2-3 snacks a day, felt great as each morning I'd step on the scales and the kilos were dropping fast.
Now, six months after our little baby girl was born, I'm sitting happily at 58kg and have lost 11kg.
At a time when its easy to stack on some extra kilos, your website and daily emails offer easy health tips (I love the recipes) and motivation to keep going.
The best part of the plan is not cutting anything out. I love my carbs. Love bread, rice, pasta, desserts all of it! It's about moderation now. I walk when I can and run around with my kids. I dance silly in front of my baby and she thinks it's hilarious. You don't need a gym
I am busier than ever and people come up to me and ask how I did it, even strangers say "You don't even look like you've had a baby" and I always recommend Lose Baby Weight.
Thank you a million times
---
Sarah Bolton loses 12kg*
Using the healthy mummy smoothies for lunch, with a healthy breakfast, smaller meal portions at night and your suggested healthy snacks – the weight started to fall off quickly, with only minimal exercise.
In the past I've tried to lose weight by just increasing exercise with little success. But this time I actually changed my diet first and I was surprised how easily the weight came off.
And I not only received great daily motivation from your Facebook page and emails but with the resources on your website I was educated in the area of weight loss and eating healthy.
It was especially helpful as I approached Christmas with still a few kg's lose. Motivation and education is a dynamite combination.
I'm proud to share that I did lose the 12kg* by Christmas, hitting 60kgs with just a few days spare. I lost a total of 50cm (15cm each from the waist and hips!) and dropped 2 dress sizes.
Thank you Lose Baby Weight, I wouldn't have got there without you.
---
Alicia loses 9kg*
2 months ago I decided to take control of my body.
I had begun thinking about drastic/unhealthy measures to lose weight. Thanks to facebook, I stumbled across "Lose baby weight" and the healthy way to lose weight.
So I bit the bullet and purchased some lose baby weight products including the 28 day plan and then started on the Healthy Mummy Smoothies
The weight loss results were almost instant, I had so much energy. I also began losing weight and my milk supply increased. In 7 weeks I lost as many kilos.
I am now able to start exercise (slowly) and know this will also help to achieve my goal weight (which  I am now halfway to).  I know I can keep going as I'm not starving myself, I am eating to fuel my body and your plans are easy to adjust so I can still eat with my family. I also love chocolate so knowing that I can have a dark chocolate almond treat helps along the way.
Your updates on facebook are a great motivational tool also. I visit your site daily for inspiration and motivation. I have never felt so good. I am also not as tired… even though I'm still being woken at night


So many people are commenting on my skin and how well I look. Thank you Lose baby weight. You are a godsend.
---
Elizabeth Gordon loses 38kg*
If anyone has tried protein shakes before you KNOW that they are gut renching 'hold your nose and drink quickly' type of products but the Lose Baby Weight products program and products are designed for real woman who want real results and they taste great and not like anything I have had before
I have now lost 38kg* on the plans and I feel fantastic
My exercise consisted of 30mins a day 3-4 times a week to start off and when i couldnt find that time I still fitted in a couple of extra workouts throughout the day.
The website and emails – and also the facebook page – is awesome and they give you so much personal support and encouragement.
---
Angela Loses Her Baby Weight*
I bit the bullet and purchased the 28 Day Plan which I followed strictly and saw results straight away – I started losing at least a kilo a week.
I also purchased the smoothies and found them great to drink while feeding bub and keeping the toddler under control.
I tell everyone about Lose Baby Weight and I use the recipes every day.
Our family favourites are the salmon nicoise and chicken and pear salads from the 28 Day Plan. Mexican lasagne, spinach and seed salad, and chicken and chorizo pasta.
I love getting the meal suggestions on Facebook and have cooked them for dinner the same day as receiving them many times.
The meals are easy, quick and once you have the basics in your pantry and freezer the ingredients are easy to access (even if you live in the sticks) and I have now lost all of my baby weight and feel fantastic.
---
Kate English loses 20.5kg*
Since being on the Lose Baby Weight plan and Healthy Mummy Smoothie, I have lost a total of 20.5kg*, am now in the 'healthy' BMI range, and my size 18 wedding dress is having to be fitted down to a size 10!
I feel fit, healthy and for the first time since high school I don't get upset at the thought of having to look at myself in dressing room mirrors!
Thank you for the Lose Baby Weight program.
You have given me the chance to give my daughter, my husband-to-be , and my friends and family a healthier, happier, more confident me!
Thank you for providing plans and advice that are not a short-cut, fad diet, but are a long term, sustainable, sensible and healthy option for mums.
---
Kimberly Charles Lost 10kg*
I kept reading about Lose Baby Weight on Facebook and did lots of research before starting up and decided for long term weight loss that this was the way to go.
I bit the bullet and brought the 28 day plan, Healthy Mummy smoothies and fish oil caps. I started having a Healthy Mummy smoothie for breakfast and made sure I stuck to the 28 day plan the rest of the time. I was amazed at how yummy and filling the smoothies were and the best thing was that I wasn't hungry anymore!
Even my husband has lost weight! I have been doing Lose Baby Weight since the end of May and my original goal was to get down to 68kg. I weighed myself this morning and I am down to 65kg!!! Everyone is now noticing the difference and commenting on not only how good I look but also how healthy I look which is my main priority – to be the healthiest I could be for my baby!
---
Courtney Paine Lost 20kg*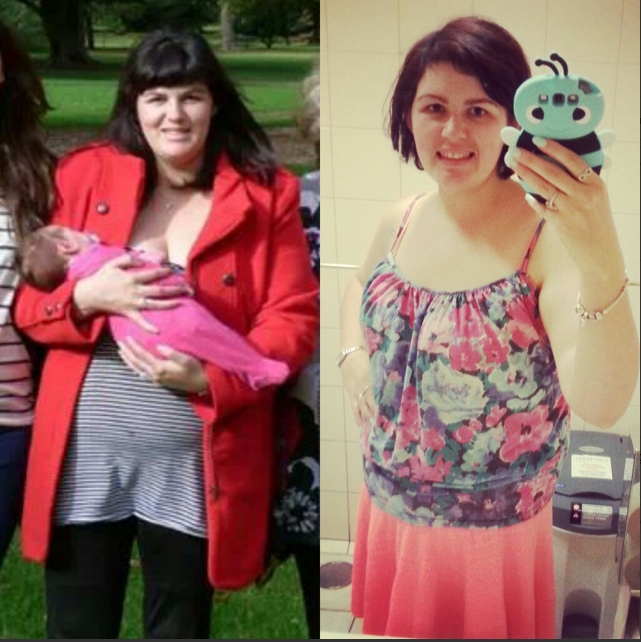 I was so happy to find the Lose baby weight website and products – they taste great and are easy to follow
I lost this 20kg* of my baby weight eating healthy from the 28 day diet & exercise plan and exercising.
The Lose Baby Weight smoothies really helped keep me full for longer and I recommend them highly.
So far I'm down 20kgs* and I love the Lose Baby Weight plan – it is awesome"
---
Stefanie loses 36kg*
After reading the reviews and seeing the before and after pictures, I decided to give the plans a go!
So I bought a starter pack. Within ONE week I had lost a kilo, FINALLY a loss! And have since continued with each week with losing 1kg*.
It is now December and I have lost another 16kg*! Totaling a 36kg* loss!
Having the smoothies for breakfast and/or lunch and going to the gym 5 days a week has changed my life. I still have a long way to go, but I'm so proud of myself for waking up and changing it.
Thank you so much for developing such an incredible product that works AND tastes absolutely incredible. I'm so lucky to have found you on google! Stefanie Dorien
---
Sherie loses 9.4kg*
The healthy mummy smoothies are so easy and convenient and not to mention delicious!! I have one smoothie each day for breakfast.
Since starting the Lose Baby Weight plan in October 2012 I have lost 9.4kgs* and over 38cm* from my body.
The plans aren't just a quick fix, they have changed my entire life and I will never go back to my old weight or unhealthy habits.
I had always thought that to be the best mum possible I had to spend every moment I could with my kids when I wasn't working. I would feel guilty leaving them even with their father if I wanted to go and do something for myself.
I made excuses why I couldn't exercise and I didn't have the time or money with 2 young children – but all of that has changed.
I take the girls with me most nights for our runs in my double pram (pushing an extra 40kg's up hills is a massive work out in itself!!).
Your plans were the kick in the butt I needed to turn my life around so from the bottom of my heart I want to thank you for helping me to become a happy healthy fit mummy.
– Sherie Wilson
---
Rachel loses 7kg and 39cm*
Since just before Christmas and starting the Healthy Mummy Smoothies I have lost 7kg* and a total of 39cm* all up!
I was recently a bridesmaid in my sister's wedding. If it wasn't for Lose Baby Weight and the Healthy Mummy Smoothies I wouldn't have felt as good as I did in the dress that I could not even squeeze into back in December.
I am now just under my pre pregnancy weight and my little girl has just gone 4 months.
I can't thank Lose Baby Weight enough for all the tools, encouragement, motivation and most importantly those yummy Healthy Mummy Smoothies.
My husband works away 4 weeks on and 4 weeks off so finding the time to exercise with a 2 year old and a newborn has been very challenging. The simple and effective exercises and short videos on the Lose Baby Weight website have made a huge difference.
THANK YOU, THANK YOU, THANK YOU Rachel Hawkins
---
Katrina Davies Lost 19kg*

Lose Baby Weight has helped me in more ways than one. With a combination of meals from the 28 day meal plan,the website and the healthy mummy smoothies – I have also joined a gym which I try and get to at least three times a week (a huge task in itself with a toddler and a baby to get ready and drop off to crèche).
It has helped me lose weight (19kg*), become fitter and has given me the attitude to believe in myself again and know that 'I CAN DO IT!' I am so very close to my goal weight of 60kgs.
I have lost a total of 19kgs* since having my baby 7 months ago and have lost 31.5cm* just in the last 6.5 weeks. I have dropped three dress sizes and feel so much more confident in myself.
Thank you Lose Baby Weight for your continuous support and fantastic ideas, not to mention yummy recipes and tasty Healthy Mummy Smoothies.
---
Charlotte loses 17kg*
I purchased your Lose Baby Weight 28-day diet and exercise plan and within that month I lost 4kg*. I was so happy. I started to feel better and I was looking better, so I stuck to it.
When my daughter turned 6 months old I found a local, very affordable personal trainer. Between my trainer and the Lose Baby Weight Healthy Mummy smoothies and plan, I dropped another 12kg*.
I am now just under 66kg and feeling and looking amazing.
I can happily say your plans have helped me, plus the meals were also a hit with my partner.
I see my personal trainer 3 times a week and I'm remaining hopeful to lose these last 8kg.
Thanks Lose Baby Weight for being so supportive to us and safe for breastfeeding mums, keeping me motivated and for the super affordable plans and smoothies
Thanks, Charlotte Labrum
---
Andrea loses 9kg*
I have been on the Healthy Mummy Smoothies and Lose Baby Weight  plan now for 3 months and have lost 9 kgs* and I feel amazing.
I am back into all my old clothes, I don't get cranky every time I have to get dressed or see myself in the mirror and generally feel so much happier which makes happier children and partner.
I am now at the point now where I am working on toning and shaping my body but still am having the healthy mummy smoothies every morning for breakfast and most days for lunch. When I am on them not only do they help me with losing weight- I feel full and energised!
Thank You Lose Baby Weight in helping me in my weight loss journey because alone I would not have such great success.
Can't wait to write to you next time when I have become even futher in my journey! Andrea Woods x
---
Claire Dolliver Loses 12.5kg*
I was determined to breastfeed my daughter for at least a year, so when I began to consider losing my baby weight back in April, my prime concern was how on earth was I going to shift over 10kg and maintain my supply that I had worked so hard to establish?
Luckily for me, I stumbled across the Healthy Mummy Smoothies one weekend while I was surfing the net.   I initially ordered the basics pack, thinking it would be just the kick I needed to start losing again.
Then I soon became addicted to the healthy mummy smoothies and was delighted when, coupled with the healthy eating plan, the extra weight started melting away.
And I stuck with it and I'm delighted to report that since starting with Lose Baby Weight in July, I've lost 12.5 kg* and now weigh 73.5kg, less than before I fell pregnant with the twins.
---
Kristin Mitchell loses 14kg*
I had no self esteem and no idea where to start after ballooning to 93kgs after my second child.
Lose Baby Weight gave me structure and the planning I needed to help me start losing my baby weight, the Healthy Mummy Smoothies and the recipes were easy and delicious, it was exactly the what I needed.
Soon after starting the weight loss plan I felt more energetic and healthy, my kids love the new healthy lighter me.
Thank you Lose Baby Weight for helping me on my weight loss challenge back to pre baby weight

---
Angela lost 8kg*
I saw Lose Baby Weight through Facebook around August 2012 and thought I would check it out the website. I ordered the starter pack and the weight loss meal plan and smoothies and got started on my trail to a healthier and happier me!
I lost around 2 kgs* in the first week by simply eating healthier, and actually doing less exercise! I love my morning berry smoothie, and have become addicted to the sweet potato and pumpkin salad.


5 months on I have lost almost 8kgs*! I would like to lose another 4kgs, but as long as i'm eating healthy and exercising regularly I feel so much better about myself.  To put it simply, being healthy makes me a happier mum, and that's what Lose Baby Weight has helped me achieve.
---
Liz loses 6.2kg in 28 days*
I found the Lose Baby Weight Facebook page. I saw it and just had a feeling that this was the way to go.
I bought a set of scales, weighed myself and saw I was at 78.8kg, took a photo and ordered my 28 day plan and healthy mummy smoothie mixes.
I haven't had a day where I have felt hungry, tired or faint since I started this plan! I'm amazed at the results, now weighing 72.6kg I have another 10kg to go before I get to my goal weight
Thank you Lose Baby Weight ! I look forward to sending you more results in the future! Thank you for your help and support and DELICIOUS food recipes!!
Liz xxx
---
Hollie Mongan loses 10kg*
I have the smoothies as my breakfast every day.  I wanted to keep up my nutrition while breastfeeding my son Zac and I wanted to lose weight.
Here are a few things I have noticed while on your healthy mummy smoothies and Lose baby Weight plans:
1. Increased milk supply! When I miss a day having a smoothie (because I have run out!!) he is constantly grumpy as I don't have the milk supply he wants.
2. Generally healthier! ( I hardly get sick)
3. Reduced hair loss after birth!!!

( I have hardly lost any hair while being on your smoothies. This was one of my MAIN concerns after having Zac.)
NOW FOR THE STATS!!
Weight loss: I currently weigh 57.8kg!! This is a loss of 10.2kg* 


In the last 2 months ( since I started using your weight loss tracking system on your website) I have lost
2.5cm from my Bust*
4.5cm from my waist*
4cm from my hips*
3.5cm from my thighs!!*
Thank you for creating your healthy mummy smoothie! I will be continuing to make it part of my day for a long time to come.
---
Mikayla loses her baby weight*
In my second pregnancy I gained 14kg. I treated myself but also tried to exercise and eat healthy for my bubs sake and my own.
The birth of my second bub also 4.2kg was a dream, I felt amazing when we left the hospital 3 days later and was 100% ready to have my healthy mummy smoothies again mainly for the health benefits.
By the time my second son was 2 months old I was back to 70kg, now at 6 months old I am down to 63kg and feel better then I have ever felt before. My confidence is through the roof and my health is better then ever.
Thank you so much lose baby weight, all up you have helped me lose 25kg* and given me the knowledge to make healthy choices for myself and my family. Thank you,
Mikayla Buller
---
Krystal loses 24kg*
I gained 35kg in pregnancy and two years after the birth I was ready to lose the weight. I had read all the reviews from the mums who had lost weight and I ordered one of the healthy mummy smoothies range straight away. I absolutely love them! They are so yummy and filling. I weighed 102 kilos by then.
I started exercising every single day. I walked every morning and I did zumba every night. I ate healthy and I started to feel healthy. It was a great feeling!
I focused on my daughter and losing weight. I had to not only keep busy but also keep my mind busy. In doing this I dealt with My partner being away very well. When he finally returned home the day after my birthday and the day before our anniversary he did not even recognize our daughter and I.
A few days later he proposed! We set a date for October this year and that is keeping me very motivated to be able to fit into my beautiful bridal gown.
I now weigh 78 kilos and I feel fantastic!! I enjoy being healthy and I enjoy being me again!
Thank you so much to Lose Baby Weight! Not only did you help me lose so much weight but you also helped me become me again. Krystal Jones

---
Charmaine loses 10kg*
I started the Healthy Mummy smoothies in September after many months of following your facebook page.
As well as buying the Healthy Mummy Smoothies, I downloaded the 28 day diet and exercise plan and I took many tips from the plan. I eat less white potato and pasta and make sure I have protein in each 'meal'.
I snack more instead of having big meals and try to have a salad with the same protein I serve for the rest of the family. The Healthy Mummy smoothies are great so easy when we are home and busy with the kids, the website is a great resource when I am doing my weekly 'menu' planning.
We are also saving money because I write a dinner menu for the week and only buy according to what we need.
I feel great my confidence about myself is slowly coming back!
---
Shae Jovan loses 18kg*
I gained 50kg when I became pregnant and I weighed in at 95kg when I was in hospital which was such a depressing time in my life, when I was also experiencing one of the best days of my life, my 1st little girl
I started the Lose Baby Weight plans in April and weighed 94kg, I have a Healthy Mummy Smoothie twice a day lLOVE them) they were so good for energy whilst breast feeding, & now I find it handy on school runs, I never miss breakfast now and it is so good that the diet plan is breastfeeding safe.
I find knowledge is everything, and the Lose Baby Weight team make sure we are armed with this, I am now 77-76kg I've lost a massive 18-17kg*, my aim is to get to 65kg, I no longer have a BMI of obese.
The before picture was me at 94kg and I am so proud of what I have achieved. Thank you so much Lose Baby Weight! I can only hope my story can help others
---
Geneveive O'Connor loses 8.5kg*
I have used the healthy mummy smoothies in conjunction with the recipes on both the 28 day plan and on the website are very easy to follow and satisfying.
I have now lost 8.5kg* and am feeling fantastic. I now fit into most of my old clothes, which had been hidden in the wardrobe so I didn't feel depressed about not fitting them. I have 2.5kg to go and I should fit back into my favourite skinny jeans. My hubby has also lost 2-3kg*, which is a nice bonus.
I can also report now being able to run and play sport with no pelvis or back pain, which I credit to the focus on easy, achievable exercises on the 28 day plan, especially the strengthening ones around the pelvis.
As a Physio I was impressed to see that the exercises on the plan, as well as on the website, are sensible and great for working on common problems I used to see in new mums- around the pelvis, abdominals, back and pelvic floor.
Thank you Lose Baby Weight Team, I am one very happy customer who has and will continue to spread the word about your website!
---
Tahleah Hoyde loses 15kg*
A friend on Facebook suggested I have a look at Lose Baby Weight.  I was sceptical but figured that I had nothing to lose (except 10kg of course!).
So I bought your Lose Baby Weight plans and lost 3kg in the first week. I was so excited to see results so quickly. I lost 10kg* over 10 weeks and have lost 14kg* in total since July.
I have lost 12cm* of my bust, 20cm* off my waist, 21cm* off my hips and 18cm* of my problem area thighs! I am lighter now than I have been since I was in my early teens.
But…the best thing that I have gained from your plan is knowledge. I now understand my energy requirements and know how to still have my yummy foods in moderation whilst still eating healthily and maintaining my weight.
This is the easiest plan to stick to. I have so much more energy now, which is a must with two little boys. I have been unwell over the last month and haven't been able to exercise alot. I never thought that I would say it, but I MISS EXERCISING! Crazy right?
You have changed my life and shown me that it is possible to achieve my weight loss goals. Thank you lose baby weight team x
---
Claire Lawson loses 8kg*
I started the Lose Baby Weight plans weighing in at 84.1kgs and am now down to 76.1kgs – which took approximately 6 weeks, and feel so much better for it. I've never felt like I was being starved or deprived and have much more energy than I had before (even with a 5 month old baby keeping me awake all night and a very full on two year old!).
Another major reason I loved the idea of the Lose Baby Weight plan was that it increased milk supply and has made a big difference in my ability to feed by son Alex.
Having more energy and the drive to keep losing weight and keep my milk supply boosted has really motivated me to cook much healthier meals, instead of the unhealthy quick dinners I use to make because I was so tired all of the time.
I always had such great intentions to teach our children to eat well but having no energy and being tired and cranky all the time really dented that for a while. I'm so happy that now, thanks to LBW, I can teach them the right foods to eat and lead by example. Unlike other crash shake diets, the Healthy Mummy Smoothie is also so realistic, it has just become a part of normal every day life, not a short term fad that just reverses all of the work you have done as soon as you stop.
---
Val Loses 15kg*
After having 2 children within 14 months, my weight was 70kg (pre pregnancy I weighed 49kg!) plus I am only short

…
Today I weigh 54.3kg and look fit and healthy!! I had one Healthy Mummy Smooothie for breakfast and just ate reasonably healthy throughout the day.
As soon as I started the smoothies, the weight was dropping off. I definitey plateaued a few times and it did take me 4-6wks to lose anything at one stage. But the Lose Baby Weight team was there offering support throughout my challenges and helped me to continue.
I'm so happy and confident which is what I lacked whilst being big.
Thank you to the Lose Baby Weight team!! I have since recommended the plans to my mum who has never been able to lose weight as she has hashimotos disease and she's already lost 3kg* in 2wks!! So proud of her too!! One massive THANK YOU!!!!!
---
Alicia loses her baby weight*
I was so happy I found your Lose Baby Weight & Healthy Mummy products as there is nothing else that is gluten and dairy free and as I am breastfeeding I needed a product that was low allergy for my son and that was a sensible and easy to follow weight loss plan
I am very pleased to say that not only have I lost my pregnancy weight over 8 months but my milk supply has also increased and your weight loss plan has been really easy to follow.
Plus I am still breastfeeding my baby and I feel fantastic, full of energy and I have my pre baby body back.
Thanks again for the great products and great service and for making your products and diet plan breastfeeding safe
---
Beck loses 12kg*
Before getting pregnant I was 67kg and I gained a normal 15kg in pregnancy weight. And I have now lost 12kg* using the Lose Baby Weight Plan
I bought the Healthy Mummy smoothie vanilla after a friend recommended.
Having the smoothies daily was a great way to get fruit and calcium in my diet as well as the vitamins and minerals and protein from the smoothie mix.
It has also meant that I do not have to organise a healthy lunch which can be tricky with time being so precious.
I also walk 3 times a week about 8km each time and have started boot camp for an hour once a week.
I feel healthy, am getting more toned and am handling the challenges of mother hood better than I would if I didn't eat well and exercise.
---
Rhian Lost 14kg*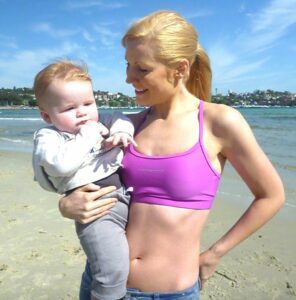 I started the Lose Baby Weight business as there were no specific weight loss plans for mums to help them get back into shape post pregnancy and when I was pregnant and gaining weight I knew that I wanted to lose my baby weight and get healthy as soon as I was physically ready after birth.
I gained 14kg over my pregnancy and I have now lost all of it from following the Lose Baby Weight philosophy and programs which work so well.   You can read about how my weight loss journey went and how I lost my weight here 
---
Amy loses her baby weight*
I was worried about using traditional meal replacement shakes, as I thought I would be depriving my body of nutrients that I needed in order to produce milk for Jack and most are not safe in breastfeeding.
I then googled "losing baby weight", and found the Healthy Mummy range and the Lose Baby Weight plans which are safe in breastfeeding – thought "What the heck, let's give it a go!" and ordered myself a tub of the chocolate smoothie powder.
I was so happy to find that I felt completely satisfied after replacing a meal with the healthy mummy smoothie (I alternated between lunch and dinner), my breast milk supply was not affected, I still maintained more than enough to satisfy Jack – AND the smoothies tasted great! (like I was drinking a giant, liquid chocolate biscuit – that's how I described it to my partner anyway!). I am now only 5kg away from my 65kg goal weight and I am so happy!
---
Kristy loses 24kg*
I joined Lose baby weight on facebook and have been using many of the recipes for dinner and making the smoothies on the plan.
I was a bit skeptical at first as I had tried many diets but was unable to stick to them and the small amount of weight that I did lose I quickly put back on.
But Lose Baby Weight was different!
In the past 8 months I have gone from 96kg to 72kg and feel like I have so much more energy to run around after my little man.
I also was able to do a trash the dress photo shoot with my wedding dress (in my photo) that I wore 3yrs ago when I got married and am lighter then my pre-baby weight.
---
Kerri Martin loses 10kg*
I was 65kg when I became pregnant and gained 12kg during my pregnancy, making me 77kg post birth
About 5 months after my little man was born I decided enough is enough, I need to do something about my weight, as I'd not lost any, then I found lose baby weight on Facebook!
I loved all the healthy eating recipes, and the Healthy Mummy smoothies, and it has changed my lifestyle habits.
Almost 10 months down the track and I have lost 10kg* and feeling awesome!
I still have 6-8kg to go to my goal, but it is slowly happening. Just in time for summer


Thanks so much for your daily inspiration and support along the way. It makes such a difference!  Now I can actively enjoy my toddler and run WITH him!
---
Corlina Saunders gets back in her bikini!*
I have always been a small size 6-8 and I only gained 11kgs through the whole pregnancy but my belly was huge. After the birth and because of breastfeeding I was always hungry so I ate takeaway 3-5 times per week.
I didn't know where to start with eating healthy again.
My beautiful friend recommended the lose baby weight & healthy mummy plan, so I began this challenge and was dedicated to following the plan.
After trying to "diet" throughout the years I was adamant this wasn't a "diet" but I looked at it as a "healthy eating plan".
I did have a cheat meal one a week along with the occasional chocolate bar.
I went from 69kgs to 56.5kgs* I'm so happy looking back on the photographs of how far I've actually come & this is only 5 months of being on the plan.
I can't thank the Lose Baby Weight team that created this plan enough. I've continued to use the recipes on the 28 Day Plan and without the plan and the Lose Baby Weight products I wouldn't have been able to reach not only my goal weight
---
Stacey loses 30kg*
I have always struggled with my weight and self confidence. When I fell pregnant with my first child (Hallie, 2&1/2 yrs) I quickly stacked on 30kgs
The Healthy Mummy smoothies and Lose Baby Weight plans are great, especially when life is so hectic, trying to breastfeed and care for a newborn while being run ragged by a two year old. My favourite part of the website were the easy and delicious recipes!
I am now officially down 30kg* from my heaviest weight, with 10kg to go and plenty of motivation! I have been thrown a bit of a curve ball, being hospitalised with bi-basal pneumonia in the past few weeks, which has affected my fitness greatly, but I won't let it stop me! I don't know how I would've survived with that extra weight on!
Thank you so much for giving Mums some truly realistic resources and pregnancy weight loss plans to help us through this most challenging (yet rewarding) time in our life!
---
Vanessa Allen loses 29kg*
The Lose Baby Weight plan and Healthy Mummy Smoothies have really made a big difference to how I look at food and exercise. All the recipes in the plan are delicious and quick and easy to make. Even my fussy hubby enjoyed them!
I also found the exercise examples really helpful, showing that you can do all your exercise spread out over the day instead of in one big session. I loved that they are quick, and target those specific problem areas that occur after pregnancy. I started to notice huge changes in my mood and energy levels within the first few days.
I have had a few bad weeks, but managed to not put on any weight due to the weight loss and eating tips I read on your website and daily emails.
My weight was 92kg just after my daughter Amelia was born in September 2011. I am much happier with how I look and feel. I currently weigh 63kg, I would like to lose another 6 – 8kg to get to a healthier weight range for my height – I'm very short, only 152cm!
I can't thank you enough for creating this fantastic business and product. It has helped me become a much happier and healthier person, which has made me a better mother and wife.
---
Danelle Messaike loses 14kg*
After many weeks of searching for a breastfeeding safe diet I found the Lose Baby Weight pregnancy weight loss plans. I started with the 28 day breastfeeding diet & exercise plan then I added the Healthy Mummy smoothies for lunch
I also walk for an hour or more nearly everyday (except weekends) which is good for my mind!
The best part is it's sooooooo easy!! which is what I needed being a first time mum. It also did not compromise my breastfeeding which I worked so hard to do in the first place was really important to me that this was not effected.
Now 3 Months later and another 14kilos lighter!!! I can fit into all my old clothes!! So very happy I can not thank you enough for the way I feel now I am so happy to feel like me again!!!
---
Jessica loses her baby weight*
In mid February I made my first order with LOSE BABY WEIGHT for the 28 DAY BREASTFEEDING PLAN and although I wasn't breastfeeding I started my journey with LBW weighing 76KG..
OMG the food is A-M-A-Z-I-N-G & the hubby LOVED the dishes plus my new culinary skills :-S
I then decided to join the smoothy plan when LBW brought out their new Healthy Mummy Range of Smoothies

.
My goal was to weigh 65KG by my birthday in mid July 2012… That day, to my shock and upmost joy, the scales boomed beautiful hard earned digits- 64.8KG!!!*
After only 3 weeks of the smoothie plan & healthy eating everyone started to notice. Hubby, friends, co-workers, it's great!!!
---
Fiona loses 13kg*
Thanks to the Lose Baby Weight Program I have lost 13.1kg of my pregnancy weight over the last 4 months on your breastfeeding safe diet – and keep losing over 500g* a week consistently still


I have got two kids under two – my son Connor is one and a half years old and my daughter Brianna just five months, so I needed a weight loss program that is EASY to do and possible while breastfeeding.
I absolutely LOVE the Healthy Mummy smoothies, I reckon they were the biggest success for me personally on this program. I had tried so many shakes over the years and this is the first one I actually look forward to – still, after months of substituting my lunches and a blueberry one is my favourite
Thanks to you I looked that little bit nicer on my 30th birthday last Sunday (19/8) – so thanks a lot Lose baby Weight

---
Elesha Loses Her Baby Weight*
"I emailed Lose Baby Weight on January 2012 as I wanted to lose around the 9 kg mark
I was at 73 kgs, when I have always been around 55 to 60kg
I had tried personal trainers, the gym, eating much less and had no results, I also got depression as I was feeling terrible about myself, until I came across Lose Baby Weight in January 2012.
I straight away followed the easy and healthy eating diet and exercise plans and did more incedental exercise like you said.
Well it's the 22 May 2012 and I am 58 kgs, feeling on top of the world and sexy again!! And ready to go on holiday and be in my bikini!!
I just want to say THANKYOU so much for putting this easy health living diet out there for all the mums so we can feel fantastic about ourselves again.
I have attached some photos of myself to show you proof, I was so excited his morning that my bathers fit me and there was no over hang!
THANK YOU! Elesha DeLuca"
---
Carlie is back to 64kg*
When I started the lose baby weight program I weighed 76.6kg. I had previously been this weight following my first child in 2010 and hadn't managed to (or should I say didn't really try) to shed the weight following her birth.
I started on the 28 day program and Healthy Mummy Smoothie (and loved it) and I lost 3.1kg in the first week. I was hooked!!!! (The healthy mummy smoothies had me from the word go!!! They are so yummy)
I continued on this program and lost 6.6kg* in the 28 days and a few more kg in the weeks after
I am now at my goal weight of 64kgs and have been for 9 weeks. I have been able to maintain it which I am so happy about.
---
Rebecca Heffernan loses 9.6kg*
I have lost 9.6 kgs on the lose baby weight plan and Healthy Mummy Products and I feel fantastic
This past month alone, I have lost about 3kgs*, which isn't too bad as i have had a husband in hospital, found out we have to sell our dream house, and had the pouring rain and frost to contend with.
So I am really happy with my loss. I have at least 5kgs to go to my ideal weight, but i feel happier, more energetic and get tons of compliments and I love the easy to follow plans and smoothies – thank you!
---
Hayley Loses 17kg*
My third daughter is now 17 weeks old and I have so far lost 17 of the 20kg I gained.
I have a Healthy Mummy smoothie for breakfast, light healthy lunch and most of our dinners are recipes from the Lose Baby Weight website. I run on our treadmill 3-4 times a week.
I love how filling & tasty the smoothies are and I love the convenience – Having 3 kids under 4 years of age I don't really have time to sit down to eat breakfast but I can make a smoothie in 2 minutes and drink it as I go.
I really love the new Healthy Mummy range, it tastes delicious and it is so fantastic that there are so many ingredients aimed at breastfeeding mothers and it is great value and it so quick and easy to make. Thanks Rhian & team."
---
Lisa Newland loses 24kg*
I gained 24kg in my pregnancy and luckily my friend told me about these fabulous Lose Baby Weight smoothies and all of the support you get as well online via the Lose Baby Weight website and Facebook page.
I was hesitant to begin with as I cant stand drinking anything that's powdery or tastes weird but soon found out that these smoothies were the complete opposite to any other 'weightloss shake' out on the market. They are delicious!!!!
I now look forward to my fruit filled smoothies every morning to kick start my day! Within the first week I noticed a huge difference in the amount of energy I had and it wasn't long before the weight fell off, my body toned right up and I lost the dark circles from under my eyes.
I've lost all 24kgs* of pregnancy weight, plus a few more


I am so happy that I found Lose Baby Weight as it has changed my whole outlook on diet and exercise.
I have never felt better about my body then what I do today and my confidence has sky rocketted!!! Thank you so much!!!
---
Helen Loses 14kg*
Three months after having my 2nd baby I wanted to lose my baby weight plus a little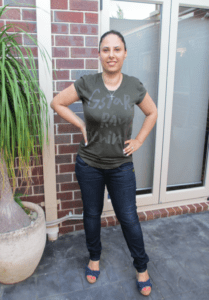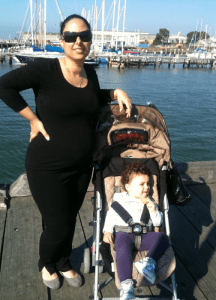 extra to get back to the way I was BEFORE I had kids so I stumbled across Lose Baby Weight on Facebook.
Being on the Lose Baby Weight plan I found it to be easy to follow and it was great not to have to worry about counting calories – who has the time to count calories when you have children!
The smoothies are so easy to prepare , so delicious and the exercise on the website are really easy to follow – thank you so much Lose Baby Weight! You have given me my life back and energy to keep up with my kids and great self confidence as well as helping me lose 14kg* xo
---
Nic loses 12kg*
After many years on fertility drugs my weight had steadily increased and I was at my heaviest for over 20 years before I even becamepregnant. When I became pregnant my weight further increased by 12kg. I then found Lose Baby Weight on Facebook and decided to give it a go
The plans were fantastic and the daily support, tips and exercises were so easy to follow and do. After two months on the Lose Baby Weight plans I got down to my pre pregnancy weight of 58kg. I love it when people say 'wow, you've lost all your baby weight and you look fantastic'. That's how I feel.
I also noticed an increase in my milk supply and the length of time it took me to feed Lulu halved!
---
Jessica loses 12kg*
By 7th december 2011 I had had my second child Harrison, Makayla was still only 14 months old and as they were so close together I hadn't lost the weight from Makayla.
So by the end of December I was 92kgs – I had put on 22kgs and with my wedding being in November this year I knew I had to get going and onto a weight loss plan, but didn't know where to start.
But then I came across the Lose Baby Weight site and I knew I had to give it ago, so 12 weeks later and alot of hard work and following the diet & exercise plan I have lost almost 12kgs* so that just leave me 10kgs till my goal weight by November.
I am so grateful for coming across this and having you and other members there for support and I now know I can do it and get to my goal! Thank you, Jessica Seadon
---
"I'm a 36 year old mum to 4 beautiful daughters aged 7, 6, 3 and 15mths. As you can imagine I have spent a very large part of the last 7yrs either being pregnant, breastfeeding or chasing after toddlers. After the birth of my last daughter I was feeling sluggish, tired and overweight.
That's where Rhian and Lose Baby Weight came into the picture. I stumbled across Rhian's page on facebook and decided I should give it a go. I must admit I was feeling a little skeptical at first as I have tried many diets out there so I figured what was another. How wrong could I have been! I received my first package of goodies and started on my journey and to my amazement and delight the weight just came off. I was eating more than I ever had and I never felt hungry and best of all after a few short weeks I was off all medication for my milk supply as I was finally making enough myself. On top of that my little bub who had always had a problem with her bowel movements was much more regular.
Excitedly I finally reached my goal in June (6 months later) of 69.4kg.
Through all of this Rhian has always been there for support, advice, tips and I have found following other mum's on the Lose Baby Weight Facebook page really helps keep the motivation up and someone always has a great tip that you may not have thought of. I cannot thank Rhian enough and continue to look forward to her support and the support of the other mum's on the plans as I continue my journey and head into my maintenance phase.
---
Rachel Kuhn loses 17kg and gets married!*
"I didn't think I was over weight but I was so over going clothes shopping and things either not fitting me of just making me feel frumpy, I saw an advert for Lose baby Weight in a Parenting magazine and decided to give it a go. So far I have lost 17kgs since september on the lose baby weight plans.
I started on the plan being a sceptic as I have tried other diets and had no success but decided to give Lose Baby Weight a go due to all the amazing reviews , and to my surprise I lost 12kgs* in the 1st 8 weeks and gained so much energy.
I went overseas on a holiday and got married but I still managed to keep of any weight gain


Thanks so much Rhian for all your daily tips and blogs and all you help , when I'm having a bad "fat" day I jump on your facebook and get all motivated again

I have recommend lose baby weight to a heap of my friends because I'm a walking billboard

"
---
Tonia loses her baby weight*
After following the Lose Baby Weight plans I am just about back to my pre-pregnancy weight – I have lost a total of 6kg and 13cm off my tummy area on Lose Baby Weight and I have lost 17kg* since birth.
I needed the right weight loss program and inspiring person to push me!   I thank Lose Baby Weight so much for helping me get back to the person I was.  I am fit making me a fun and energetic mother running after my very active son all day long!
This program is healthy, filling and energetic!  I am so happy to be back in all my beautiful clothes and looking like "myself" again.  I lost the depressed feeling I had when I lost the weight!
---
Jerin Lambkin loses 30kg*
I had a really tough pregnancy and after it was over and my hormones left my body I ate and ate and ate. And after the birth, I went from 80kg up to 95kg.
It took until February 2011 when I weighed myself at 116kg when I realised that i had been abusing my body and needed to get control.
So I started walking more often and watching what I ate. I was seeing very gradual results 1kg here 3kg there but it took forever. then in September I stumbled accross the lose baby weight website and decided to give it a go. I was getting fed up and needed more guidence and inspiration, and the meal plans were fantastic!
I love the meal plan how you learn how to eat healthily and never feel hungry. I have my breakfast smoothie and usually have to remember to eat my mid morning snack as I'm not even hungry. since that day I have never looked back. It gave me the push I really needed to keep going.
The best thing is when I see people who don't recognize me or when I see a patient at work who thinks i'm a new staff member when I've been there for 5 years!
I have now lost 35kg* weiging in at 81kg, I still have another 17 to go but I am confident I will make it! my goal is by christmas!
Thankyou so much to Rhian without her help and the help of my trainers I am sure I would have fallen off the wagon and stayed off! We are all going to fall off the wagon at some time during our weight loss journey (binge eating, bad weekends etc) but the important thing is that we get back on!
---
Amy loses over 20kg*

The Healthy Mummy Smoothies and the Lose Baby Weight plansmake the day run smoother, it's one less thing I have to think about and I feel so much better for having them, I know I'm getting all the goodies and it definitely works with the whole change to my world.
I'm losing it slowly but I'm doing this in a way I can maintain. I now know I can't always be perfect but I can move forward and not give up. I am not going back to my old self and I'm a better person for it, not only for me but for my family"
---
Kirsty Boyce's weight loss*
When my daughter was 6 months old I looked at a photo my mother in law had taken and I wanted to die. I didn't even recognize myself at first. That. Was. It.
I contacted Rhian from Lose Baby Weight & bit the bullet. I knew I could do this.
Rhian has been the most supportive person. I can email her about anything & she is so helpful & always willing to listen. Her love & support goes above & beyond & I think that is a major contribution into why us mums are so successful at losing our baby weight! Rhian knows we can do it!
I have lost 7.7kgs*…. and easily! The food is freaking amazing – even my husband & girls love it too! I have found myself excited to try new recipes & feel so good in myself! This morning I jumped on the scales & found another 400g gone… and it isn't even hard! I don't feel like I am on a "diet".
I have another few kilos to go but I know I can & WILL do this. I feel a million bucks already!"
---
Jo Martin from QLD – lost 20kg*
I'm a 37 year old Mum to 2 girls under 3yrs and now is the time in my life where I need all the energy I can get and Losebabyweight.com.au has given that back to me. Honestly, I have NEVER felt better. I was still breastfeeding when I started the program and Rhian made sure everything was safe for both me and bub at this special time.
So far I have lost 20kgs in 20 weeks and I owe so much thanks and praise to Rhian for her motivation and support. She is always there when its needed.
I'm so glad I found Losebabyweight.com.au as my weight was spiraling out of control after my 2nd daughter and I'm scared to think what size I'd be now without it!!
The service, support, products and plan are amazing and actually work!!
I can't recommend it enough and believe if you have had a baby and need to lose weight – or just tone up, this is certainly the best, safest and quickest way to get your body back.
Jo Martin – Sunshine Coast.
---
Sarah McDonald Loses 14kg*
I was just looking on facebook, and saw a picture in my newsfeed, and thought to myself, "That person has the same bathers as me, but she looks heaps better in them than I do!" I clicked on the picture and was shocked to find it WAS me!
It was such a pleasant surprise and I wanted to share with you, as you have helped me so much to get to this point. I still have a bit of a way to go, but I no longer feel depressed or embarrassed about my weight, and clearly, not only am I happy to go to the beach now, but also happy to be photographed there!
I have now lost 14kg* on the Lose Baby Weight plans and I am so happy to get where I am and wanted to share my results and say thank you!
---
Fiona Sappenberghs loses 8kg*
Hi Rhian, Guess what….. I'm at my goal weight!!! I still can't believe it, only 4 1/2 months after having our 2nd baby and only 8 weeks after starting the Lose Baby Weight program! To date I have lost 8kg and 10cm off my waist!!
This has by far been one of the easiest things I have ever done and not once did I feel like I was on a 'diet'. The fact that I was able to lose weight whilst breast feeding was amazing too. To be honest when I placed my first order lots of negative thoughts were running through my head….. The smoothies will be tasteless and watery, it's going to be too time consuming and expensive & that it just wouldn't work!! Well…. The smoothies are sooooo yummy, I look forward to mine everyday, it takes me less than 2 mins to put all of the ingredients in and whack it in the blender, the plans are so affordable and it most definitely works!!!
The website and Facebook page have been a huge help too. I'm still amazed at just how much help and guidance is given along the way. The recipes, health advice, blogs, daily tips, exercise plans, the list is endless and massively appreciated. The exercise videos were my saving grace though, especially when I'd wake up to a miserably cold, wet, windy morning and the last thing on my mind was exercise – id get an email from you with a link to a video with soooooo many indoor exercise options, all of which I could do with bubs there too. Thank you thank you thank you!!!
We now have our 2 boys – a beautiful 4 1/2 month old and a very active 2 1/2year old. I can assure you that when the time comes for bub number 3 (eek!!) to be welcomed into the world, I will be coming back to you and be confident that I will be back to my pre baby weight again in no time!
Thanks so much again!
Fiona :o)
---
Arifah loses 17kg*
"I suffered from severe PND and as well as the pregnancy weight gain, I also gained a lot of weight from the medication I was on. But when I did decide to lose my weight I stumbled across the Lose Baby Weight Facebook page and decided to give the plans a go.
I found the plans so easy to follow and the smoothies were delicious. The daily support was key to me succeeding and I am so happy I lost 17kg* and got back to my size 10 clothes!"
You can read more about Arifah's story here.
---
I have been on the Lose Baby Weight plans for 6 months. I had never tried any sort of weight loss programme before but felt confident that this plan was suited to me, being a breast-feeding mum and knowing that all others using this same programme were in the same boat as me.
And, I wasn't wrong! When I first started the plan, the first thing I noticed was how energised I felt. It was such a bonus, before I had even started to see what the scales were doing. Not only did I feel less sleep deprived, but I have also found the plans very tasty and so easy to make and my milk was fantastic. They are also quite filling and, as soon as I started the plan, I found that I didn't even want to snack just for the sake of it, like I had use to.
The support from Rhian is great. Her emails are always so encouraging. They have helped me stay motivated and haven't made me feel bad for eating the wrong thing on occasion. I also found the daily tips, the exercise plans and the information about healthy eating and nutrition very useful.
So far, I have lost 16kg* and 100cm*. I actually enjoy clothes shopping and buy clothes that are close fitting and don't resemble maternity wear. Thank you Lose Baby Weight!
---
Naomi loses 16kg*
I came across an article about Lose Baby Weight in a newspaper and decided to look up the website.  To be honest, my initial thought was "30 day money back guarantee, what do I have to lose?" Four kilos apparently! And this has continued to shift steadily each week since.
After five months I've lost 14 kilos* and have surpassed my first two goals; to loose 10kg and to get back into the healthy weight range. Next stop is my wedding weight, only a couple more to go for that. Most importantly I am now over 20kg* lighter than I was before I fell pregnant.
The healthy philosophy of Rhian and the Lose Baby Weight team is fantastic. They don't believe in cutting out food groups, or not eating carbs at certain times of the day or any of those other crazy things that we all get bombarded with.
The education that the website provides is the key – simple, healthy food and exercise. You need to bust those bad habits, and NEVER, NEVER go back to them. It is as much power of the mind as it is diet and exercise.
I'm loving feeling fit and healthy and buying a new pair of jeans in a size 11 (rather than last years size 16) is far better than any chocolate
Naomi Sunderland"
---
Kelly from SA – lost 26kg*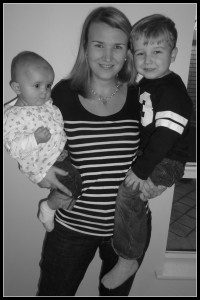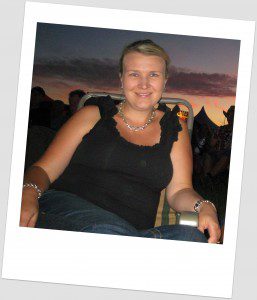 After my second baby, my weight had spiralled out of control.  I was the heaviest I had ever been and even though I was unhappy and I knew it was unhealthy, I was 'scared' about doing anything about it because I was breastfeeding.
I found losebabyweight.com.au and made contact with Rhian.  She explained the programs to me but wasn't pushy – she seemed genuinely interested in helping me get healthy and achieve my goals.
Despite knowing I was overweight, I started analysing my 'numbers' and I was mortified to realise that my weight placed me in the 'Obese' category.  Although I was initially reluctant about the 'shakes' and felt guilty about the cost (as I was on maternity leave and not working), I decided to put my trust in Rhian and placed my first order.  I have to say that the 30 day money back guarantee was firmly in the back of my mind at that time…
I started out on the Breastfeeding Program, initially planning on doing only one 'smoothie' a day… but I found that it was so easy and I loved them so much that I WANTED to do two.
To get into the 'normal weight' range, I determined that I needed to lose 23kg… which just happened to be the combined weight of both of my kids at the time. OMG! I had to lose my kids!!!
In around 25 weeks, I lost 26kg*, countless cm's and went from my maternity jeans (which I was still wearing 4 months AFTER the birth of my baby – Gggaaahh!) to my pre-pregnancy size 12's…. and I am now aiming for size 10's!
I can't thank Rhian and losebabyweight.com.au enough for helping me get to where I am today.  I also can't recommend the losebabyweight.com.au program enough – if you are serious about losing weight, you simply HAVE to give it a go!  It's nice to know that there is a 30 day money back guarantee – but I will give you my own guarantee…. You won't need it!!
I have to say that it has almost been easy to lose the weight… Rhian's tips and support are amazing and the recommended exercises are easy, effective and fun to incorporate into daily life with two little kids. Thanks Rhian!
---
Rachelle has lost 18kg*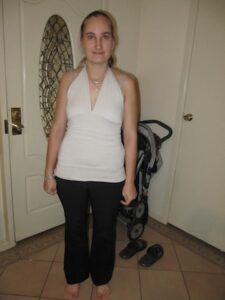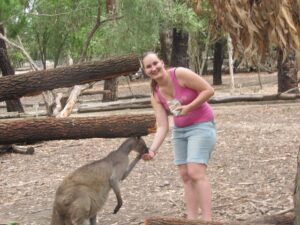 After giving birth to my daughter nearly a year ago I tried everything to get rid off my baby weight but nothing seemed to work – I signed up to the gym, did zumba, took weight loss tablets you name it I tried.
After all that I came across the losebabyweight.com.au page on facebook and I thought ok why not give it ago what do I have to lose besides the extra kilos.
Rhian was very helpful and when I didn't know if I should eat a certain food I would ask her and she always answered straight away. I followed the plan and the daily tips that Rhian had sent me and after the first week I jumped on the scales and I could not wait to see my result I could not believe my eyes I had finally lost 2.4 kilo I was so happy.
I am now 15 weeks into the lose baby weight plan and I have gone from 84 kilo down to 67.4 kilo thats a total loss of 18 kilo. I feel better about myself and i am now a lot healthier I owe it all to lose baby weight thankyou so much you have changed my life. If anyone is wanting to lose their baby weight all I can say is give it ago it definitly works. Thank you, Rachelle
---
Christie Gray loses over 15kg*
When I first saw the Lose Baby Weight Facebook page I was a little bit sceptic but thought I would give it a go, along with doing a Mums&Bubs gym program in my area.
To my surprise, the plans were excellent! I loved the family meal ideas, and found I was rarely hungry, and the weight came off quite easily. I lost 2kg* in the first 7 days. It also helped to boost my milk supply which was very helpful after I had mastitis!
After being on the plans for just over 8 weeks, I am 5kg off my goal weight of 65kg*! and it is so good to receive compliments from friends & family.
I can't thank Lose Baby Weight enough for the encouraging and realistic program for real mums. The daily emails, exercise plans, daily blogs and information plus the tips and tricks make it easier to stay motivated and on track when you have a bad day!
---
During my first Pregnancy 3 years ago I gained a massive 30kg, After my little boy Charlie was born i lost the first 15kg* easy, Then started up my own at home cake business, Needless to say with all the taste testing going on I didn't lose any more weight an even put on another 5kg. So when we got pregnant with Bubs number 2 My weight went up to 93kg.
After Our baby girl Aaliyah was born in October, I found it hard to prepare good healthy meals and just had no energy. So after I saw your business add on facebook I thought i would give it ago for a month to see how it worked for me. I chose the Breastfeeding starter pack.
After the first week I felt less bloated and had so much more energy, So I have kept it up for the last 4 months and  now I down 20kg* and feeling fantastic, I still have about another 8kg to 10kg to go But I feel so much better and have more time to focus on my Family and myself. Thanks again Rhian, I am now telling everyone about your amazing website and products Cheers Jodie 🙂
---
I am so pleased to have found losebabyweight after realising I had to lose by baby weight. I'd already started on a two times a week PT session and decided that following a healthy eating plan that I could actually stick to would be the ideal combination to lose weight.
Rhian is so so supportive – she always finds time out of her extremely hectic day to give friendly words of advice and also gives so much support via email, facebook and phone. As a busy mum Rhian understands about the problems mums often face with struggling with their altered body image post baby and the challenges of trying to make time to follow a healthy eating plan
The daily Lose Baby Weight tip is in my inbox 1st thing every morning!  I check my email from my phone before even leaving bed and I am reminded of all the positive reasons to treat my body and mind well that day.
It was also so good to hear that for dinner and snacks the choice is yours with what you eat (no carbohydrate banning!) and Lose Baby Weight gives recipe ideas and tips to help you make healthy food choices. So far I've lost about 6 kgs* and fitted in to my skinniest jeans in my wardrobe on the weekend.
I'm 3.9kg from my goal I had set but am happy with my weight where it is and now have a 'normal/ Healthy' BMI once more. Thank you Lose Baby Weight
---
Hey Rhian, Just sharing my story and piccys 🙂
I was the opposite to the majority, I put on a little bit of weight after my baby was born.Reason no time for healthy lunch or snacks, ate what i could,when I could which is what you do with a newborn.
(wish I had of known about Lose Baby Weight back then) I decided to lose the weight which I did by myself, but then got stuck and the weight wouldn't shift, although I was happy,and fit , I wanted more
and the connivance of quick healthy lunch options. I have lost 9kg so far with my Lose Baby Weight and I am looking and feeling amazing .
I thank you so much for all your support! shelly xx
---
After the birth of my first child I found the weight came off quite easily and, with good eating & exercise I managed to get to a lower weight than before I was pregnant.  During my second pregnancy I put on more weight and then was very despondent when I found it wouldn't shift as easily as the first time.  I needed something else.
I found a losebabyweight.com.au advertisement in Offspring magazine and decided to check it out.  My biggest concern was the impact on my breastfeeding.  I was pleased to see that breastfeeding mums had plans specifically designed for them and decided to try it out.  The first 9kg* has come off relatively easily.  The plans are easy and you never feel hungry and are great for breastfeeding.
I have only 3kg left to lose and am confident I will be down to my pre-second pregnancy weight within a couple of months.  Rhian has been very supportive throughout the process.  Her encouragement via daily email & Facebook updates is inspiring.  Give it a try, the only thing you will lose is your baby weight!! Thanks Rhian & thanks losebabyweight.com.au.  Emma-Mae, WA
---
Amy Loses 6kg*
One day whilst reading one of your great Facebook status updates I decided that's it I'm checking out this website and when I saw that you sold a product (not just offered recipes or exercises) I was very interested and to see it was breastfeeding approved was great as I want to keep breastfeeding as long as I can and I had just made the sad realisation that getting my figure back would have to wait.
I have NEVER been on a diet before so I was really worried about how I would cope. But I have got to say I really enjoyed it!
In the first week I lost 1.3 kg* – I was amazed!! After 6 months of loosing NOTHING. So I continued.
After 2 weeks I could do up my jeans again! (no more belly belt elastic extension piece) and after 3 weeks I could wear my shorts again and felt confident to wear them! I now get complements from all my friends saying I look skinny! Not just "look good" but that I looks skinny – so  I am thrilled! This diet could not have been easier for me and I've loved it.
In total I lost 6 kg* in 7-8 weeks and really enjoyed it
Now my hubby is gonna start on the smoothies too as I've got some left over and he wants to shed a few kg!
---
Catherine Gangur loses 5kg*
During my 2nd pregnancy I gained about 20kg*, I had my little girl in October last year I although I dropped 10kg* within a few months, I felt sluggish and tubby.
I had been joined the lose baby weight page facebook and I was getting the motivational tips emails for a few months, I saw my friends photo and story on the web site and thought, what do I have to lose – but my weight!!
At 77.2kg I  bit the bullet and jumped on the plans and on March 1st It and began having two smoothies a day, eating protein rich snacks and healthy smaller portion dinners. I love making up my smoothies,.
I was amazed to lose 2kg in the first week.
I also have made sure I walk everyday, I fit in some exercises in my home when I can
To date since following the Lose Baby Weight program I have lost 5.1kg*. I am now 72.1kg, I am back at my pre pregnancy weight and I am feeling so much better without the extra kilos!!
---
Jessica Neave loses her baby weight*
One day on Facebook I saw Lose Baby Weight up so I liked your page. I really didn't think it was going to help to be honest but I though why not. Reading everything on your website I started eating healthier and then a week after I decided to buy the 28 day Diet & Exercise Plan, and a smoothie plan for breastfeeding (with your great money back guarantee I thought how could I go wrong).
When I got to the 6wk mark I started doing light exercise and the weight started coming off and so did the cellulite

to my husband and my surprise! I am now happy to say that I am 16kgs* lighter, 17.5cms* around my waist smaller and 2kgs away from my goal weight and I am very happy!
I have also motivated My mum and my friends and it feels great..! I love the way I look in everything, I'd like to think I am a "Yummy Mummy"… Once again THANK YOU X
---
Kylie Loses 10kg*
From the time of getting pregnant, to the beginning of this year, I had gained 10kg and I had many discussions with my husband about trying to lose the weight, however, I was very unmotivated and didn't get anywhere
In January I looked back at our holiday photos and I realised just how sad it was that I was in virtually none of our daughters photos – which was the first 8 months of her life, because I was ashamed of my weight.   This then became my motivation to do something about my pregnancy weight! I then found the Lose Baby Weight website when searching the internet for help and so the journey began.
It was my little girl's first birthday on the 29th April and I was so pleased to have reached my goal and lose a little extra!! Many friends who we had not seen in ages could not believe how great I looked.
I now have my confidence back, am able to wear my pre-pregnancy clothes and am very happy to say that I am now in many of my daughters photos. I am now also confident that I have learned the skills needed to not gain so much unessecary weight thoughout my next pregnancy and lose the baby weight successfully.
I can not thank you all enough for the happiness you have brought back into myself and the long lasting memories of photos with our precious daughter!!
---
Please note if your baby has colic or food sensitivities we do not recommend changing your diet without talking to your Doctor.
And when introducing any new food into your diet, we advise being alert to any food sensitivity in your baby such as a change in bowel movements and discontinuing any new diet plan if any food sensitivity occurs.
Please note that the average weight loss is 1kg a week on our plans, but results may vary from person to person
*Results may vary from person to person.