This month motivating mum Rae Willingham, who has lost 15kg using the Lose Baby Weight healthy eating plans, Smoothies and 28 Day Challenges has jumped on board to help bring you the December House Cleaning Challenge
Today Rae is sharing her week one progress- how did you all go? And you can see Rae's progress here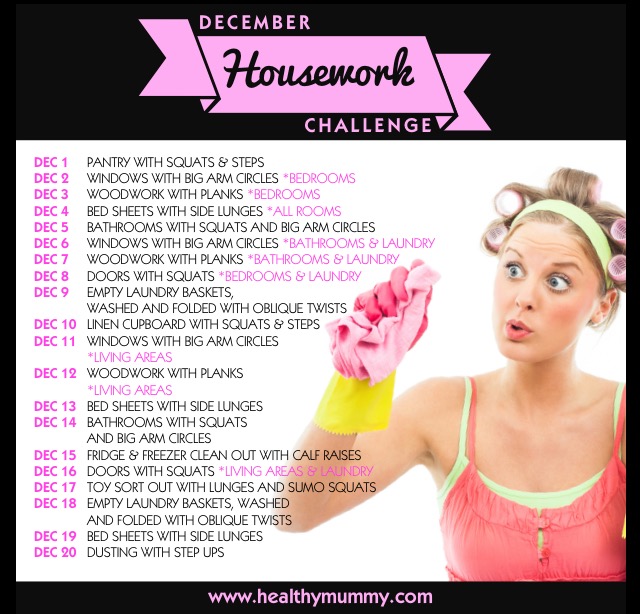 Hello lovely ladies,
I'm easily bored and I like to mix up my exercise regime so last month I racked my brains for something to do in December; while I eagerly wait for the January 28 Day Weight Loss challenge to commence. I was so thrilled when the team at the Healthy Mummy listened to my idea for a cleaning challenge and turned it into the AMAZING December Housework Challenge
This week I have clean out my pantry (as part of the FREE Reduce Sugar Challenge December) scrubbed my skirting boards, removed the hidden crayon drawings off of my wood panelling. Cleaned bedroom, bathroom and laundry windows AND washed all my bedsheets. That is an achievement in itself, but when I add the fact that I have turned each of these chores into a fat burning, sweat inducing workout I am pretty darn proud of myself. My house looks unbelievably tidy and I have tackled jobs that I would normally not get around to because my 'free' time during naps is usually dedicated solely to working out. I was even inspired enough to give my kitchen a complete overhaul!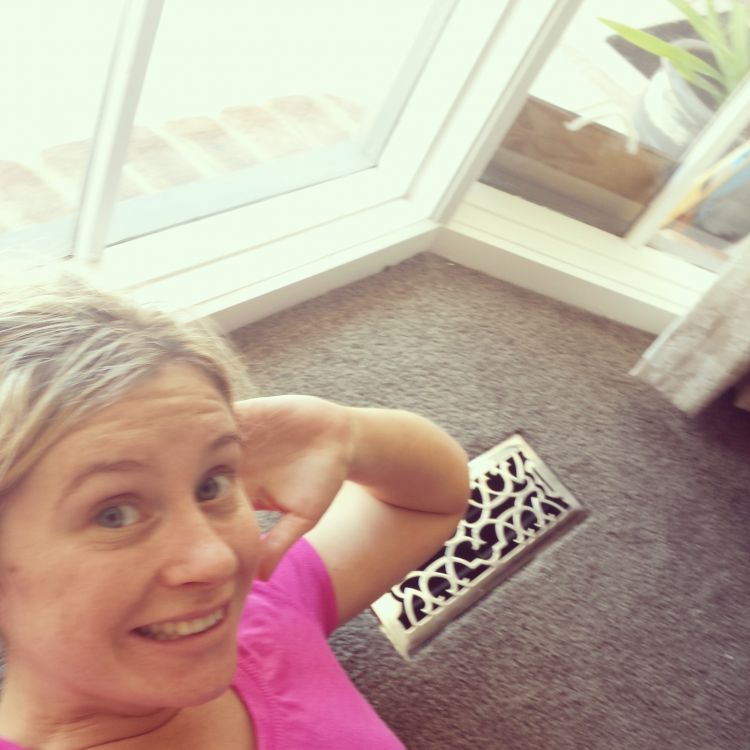 It is amazing how easy it is to turn even the most mundane chores into a workout! I pulsed squats whilst I cleaned the windows and added some calf raises on the spots up high. I even dedicated 30 crunches to my fly screens.
With the music turned up loud (as loud as I could during sleep time) I have exercised, cleaned and most importantly had fun! Exercise shouldn't be boring and it also shouldn't be all encompassing. I am finally starting to find my balance and it feels amazing. This week I have learnt that it is not about finding the time to workout, it is all about turning your time into a workout.
Good luck for week two everyone!!
Rae xx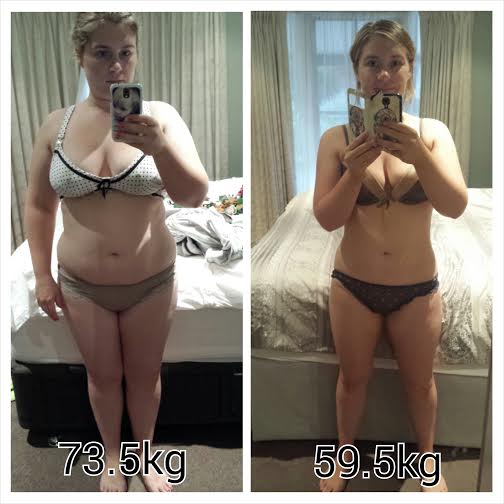 Need to stock up on Healthy Mummy Smoothies? Then see our shop here
And join our 28 Day Weight Loss Challenges here