Our motto at Lose Baby Weight is and always has been to only ever even think start to about losing weight until you feel 100% ready.
You should never feel like you have to lose pregnancy weight gain by a certain date and you should never rush to lose the weight or compare your own post baby body to that of a celebrity as the two are just not comparable. And you can read more about this here
The number one focus should always be on the health of the mum and the baby. Then when you feel up to it, you can start exercising and focusing on diet more. For some mums this can be a couple of months post birth and for others it can be a few years. We are all different so don't compare to others and go by when is right for you and you only.
I am the owner and founder of Lose Baby Weight (that's me below with my big bub) and I had my second 'little' boy on 31 Dec and at the 8 week mark I felt physically and emotionally ready to start with the weight loss – but please note just because I was ready then, it does not mean that if you had your baby at a similar time as me or before me that you will or should be ready at 8 weeks – everyone is different and we all reach the 'ready' point at a different point and we all have different lives and different pressures to juggle and deal with.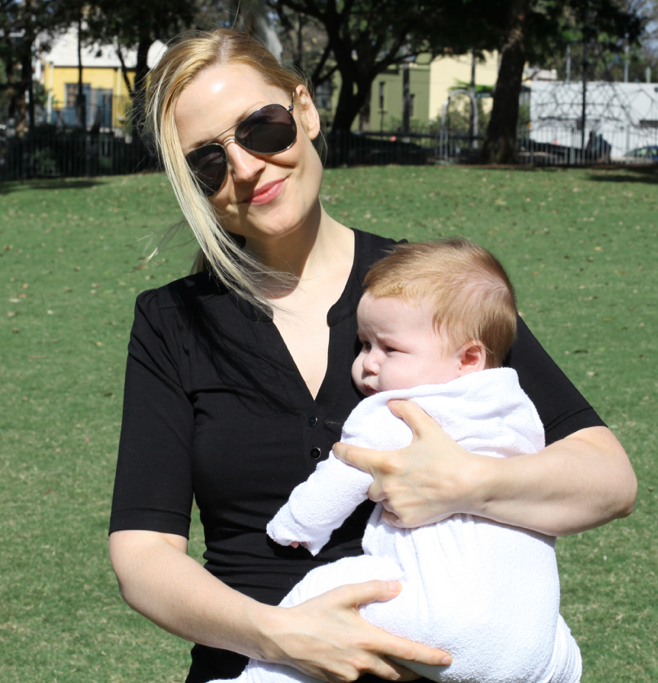 I gained 19kg in my second pregnancy and over the first 2 weeks lost 9kg from the birth and fluid loss (my bub weighed 4kg and I was carrying a lot of fluid too).  My pre pregnancy weight was 54kg and after 8 weeks I was at 64kg.
Weight loss so far

So far I have lost 7kg. I have 3-4kg to go to get to my 54kg goal.
Having two children and running a very busy business has definitely made it a challenge to lose the weight and I definitely find that breastfeeding makes me hungrier and I am not a mum who can say that breastfeeding has helped me lose weight!
My advice
I have taken the weight loss slowly, and I think the biggest piece of advice I can give to everyone is not to look at the weight loss in isolation each week. If you look at each week as 300g one week, 400g one week and 700g another week then you may think that it isn't much but add that up over 10 – 12 weeks and you can easily reach 7kg or over a 20 week period 10 -15kg (and some people can lose a lot more depending on your starting weight and BMI).
And the other big thing is exercise. I certainly don't have much spare time! So all mine is incidental. And all the exercises in the 28 day plan are things you can do with your bub at home. No gym required.
My life is like a whirlwind so I fit in what I can, when I can. I get out for a walk with bub every day and when we are out I do extra exercises ( see my pics below) – I do leg lifts religiously, squats, lunges, waist twists and mini push ups. Then at home I do them again during the day when I make a cup of tea, pop to the loo, play with my kids etc. I just fit it in around my life.
My hubby also hired me a treadmill for three months  as a birthday surprise (it cost $350 to hire) but I must admit I have used it only about 10 times as I prefer to get outside and walk, but the times I have used it, it has been great to put on a steep incline and walk for 15 mins. So a good option if you can afford it and can't get out of the house.
Food wise, I follow our food menu in the 28 day plan and have our healthy mummy smoothies (which I find is sooo good for my energy levels  and milk supply – here are HEAPS of smoothie recipes sent in from mums on the plans too, I love trying so many new recipes!) and below is a summary of all I have been doing:
This has been my daily plan of attack!
I have followed our 28 Day Diet & Exercise Plan and combined it with our Healthy Mummy Smoothies which I have every day for breakfast or lunch. Smoothie recipes here
I always have pre prepared and healthy and protein based snacks in the fridge so I always have metabolism boosting and healthy snacks to eat so I don't end up eating wrong foods. You can see some of my favourite snacks here
I make our protein cookies and snacks so I have home made protein bars – without all the gunky ingredients found in most protein bars. You can see lots of yummy protein cookies and bar recipes here – which I have found have helped milk supply too
I try to do 15-30 minutes every day of core work. You can see the videos of the exercises I do here
I go for a fast paced 45 minute walk every day and walk up hills to make the work out even harder
I do mini push ups (on my knees – not full man push ups) which will also work my core
I have 1 x tbsp of cider vinegar before each of my main meals – you can read here about why cider vinegar can help with weight loss – be warned – it tastes horrible
I have at least 4 cups of decaffeinated green tea every day – see here for the benefits of green tea
I give myself chocolate treats! My favourite is our Dark Chocolate Almonds which make a perfect after dinner sweet treat
I do any extra and incidental exercise that I can during the day depending on how I feel and if I need a day off then I will have it!
My Park Exercises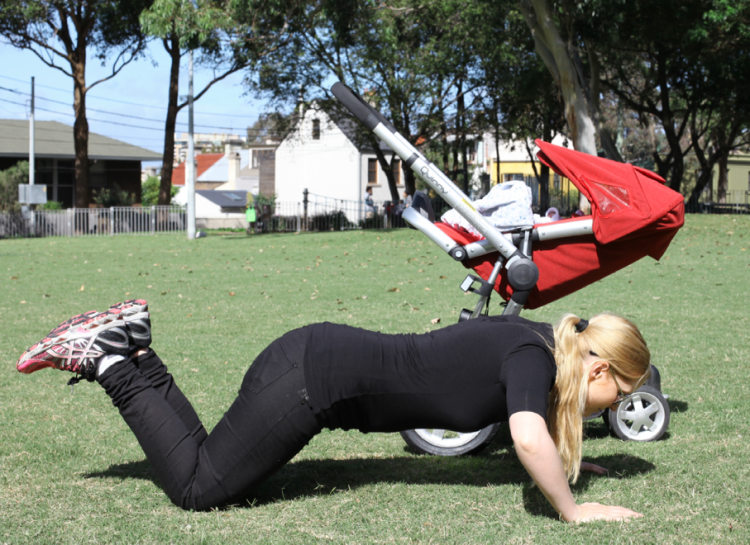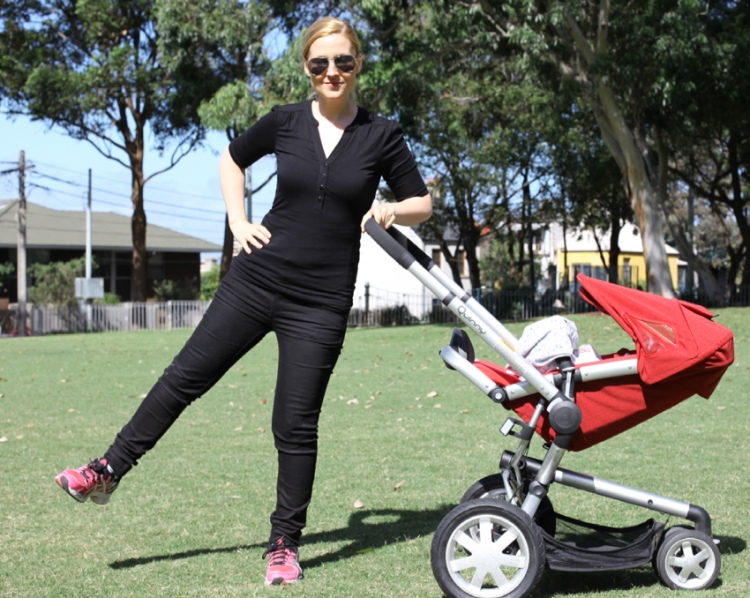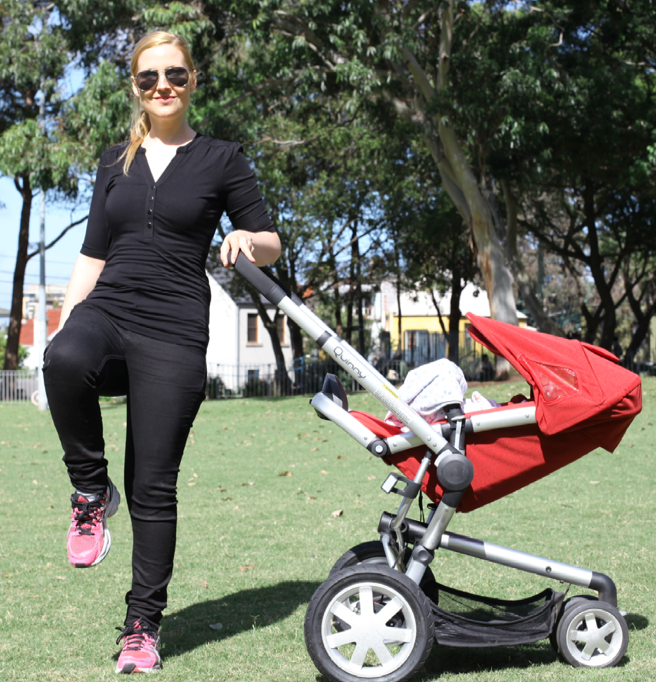 GET YOUR 10% DISCOUNT
If you are ready to lose weight then the Lose Baby Weight plans offer a healthy and safe exercise and diet routine and you can get a 10% discount by using code LOYALTY at the checkout
PLUS our BEST SELLING 28 Day Diet & Exercise Plan has now launched as an 84pg Printed Book and you can get your copy here – with free express postage if you order the book on its own