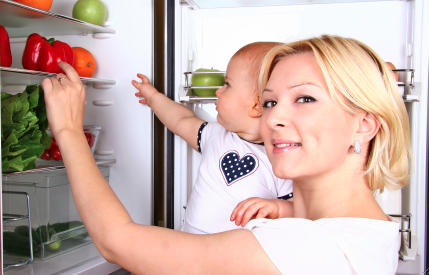 A common question we are asked is 'how soon can I lose my baby weight' and with all the media attention on this subject, and the negativity these words can sometimes attract, we thought we would clearly outline our stance on it.
Firstly, losing weight and body image is a very personal subject and topic and everyone has different goals and it is very rare to find different people having the same goals and body images.
But when it comes to losing pregnancy weight, certainly a common goal (so our research tells us) is that women want to lose their weight to regain their body confidence, to feel healthy, to have energy for their children and to get back into their pre pregnancy clothes and pre pregnancy weight.
Now for some women this means getting back to a size 8 and for others it means getting back to a size 16.  The end goal is always a personal one and we believe the focus should be on health and on your own happiness not on external factors or pressures – such as celebrities in the media who live a very different life to normal mums.
When can mums start the Lose Baby Weight Plans?
As for when women can start to lose their baby weight – again this is a personal decision. For some women they want to start a couple of months after the birth and for others it is more than 12 months, 24 months or more.
The key is not to even think about it until you are ready and this often comes down to what kind of baby you have, if they are sleeping good, if they are in a routine and if you are first time mum (we find the second time mums are ready to lose their weight faster). And for some mums you won't be ready for years to lose weight – again – there is no right or wrong time – it is about when the time is right for you.
The most important thing is to bond with your baby, cope with your new life, cope with your hormones and cope with a lack of sleep – not worry about the scales. But when you do feel ready to lose weight it is absolutely crucial to do it in the right way – and that means by following a sensible weight loss plan which is what we have created with our plans
Being a mum is hard work and it is important to find a diet and exercise plan that takes that into account – which is why we launched Lose Baby Weight in 2010.  The plans are easy to follow, are packed full of nutrients so you feel healthy and don't end up eating junk food and we are here to support you every day.
And for those mums who just want to have a healthy food option straight after birth our plans can be started straight away and are GREAT for giving you all the nutrition you need in minimal time – plus they are breastfeeding safe – but as we say to all new mums just don't stress about the weight loss too soon – instead focus on eating healthily and the weight loss will be a by product of this.
How do the Lose Baby Weight Plans work?

You can have The Healthy Mummy Smoothies on their own plan to lose weight or use our 28 Day Weight Loss Challenge on it's own – or use a combination of both – which many mums choose to do to have greater flexibility with meal planning and structure to follow too.
The Healthy Mummy Smoothie is safe in breastfeeding but is used by breastfeeding and NON breastfeeding mums and our plans are used by new mums, older mums, grand mums and even husbands!
You can replace your breakfast and or lunch with a smoothie or choose one of the meals from the 28 Day Challenge
You eat snacks during the day from our diet plans and snack suggestions on the website
We show you how to incorporate easy and simple exercise into your life – no gym required
We also have our Post Pregnancy Exercise DVD suitable for new mums or more fitness advanced mums and this burns 450 – 550 calories an hour
As well as our core range we have a number of recipe cookbooks – including our Chocolate Treats & Baking Book.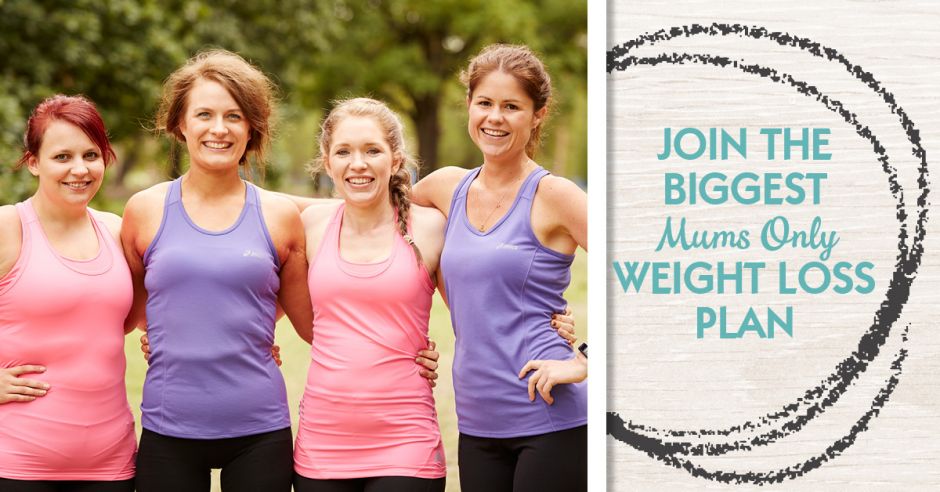 What else do you need to know?
There is not a set number of calories on the plan or 'banned' foods. Everyone has a different BMR so we don't set calorie restrictions and breastfeeding mums also need additional calories – you can work your BMR out here. The plans are based on excellent nutrition where weight loss is a natural by-product of eating and living well – and it works!
The team are here every day of the week for daily support and advice.
We have a very high success rate and 9/10 mums would recommend our products and plans to their friend. Plus we offer a 30 Day Money Back Guarantee if you are not happy with the product purchased.
We send all plans via Australia Post the next working day after ordering so you receive your goodies asap
Mums have lost over 1 Million kgs on our plans – see some of the amazing results here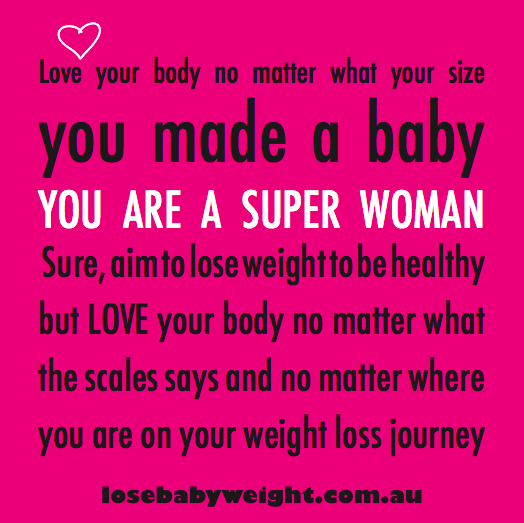 Sensitive Babies
Some babies have allergies, colic or digestive issues and can react to an array of different foods. If your baby is particularly sensitive we advise discussing a food plan with your Doctor and sticking to a plain diet with low taste foods to avoid any reaction and not beginning any new diet with new foods or tastes.
And when introducing any new food into your diet, we advise being alert to any food sensitivity in your baby such as a change in bowel movements and discontinuing any new diet plan if any food sensitivity occurs.
Shop smoothies here

If your baby suffers from colic, has allergies, has any digestive issues or any illness we advise discussing any diet plan with your Doctor as certain foods may exacerbate the problem. For more information on breastfeeding & weight loss click here
And when introducing any new food into your diet, we advise being alert to any food sensitivity in your baby such as a change in bowel movements and discontinuing any new diet plan if any food sensitivity occurs.
Please only begin any exercise routine post birth after receiving the all clear from your Doctor or Physio and never put any pressure on yourself to do exercise before you are 100% recovered post birth – which could up to 12 months or more if you have had a difficult birth.

The owners of Lose Baby Weight shall have no no liability or responsibility to any person or entity with respect to any loss or damage caused, or alleged to be caused, directly or indirectly by the information contained herein