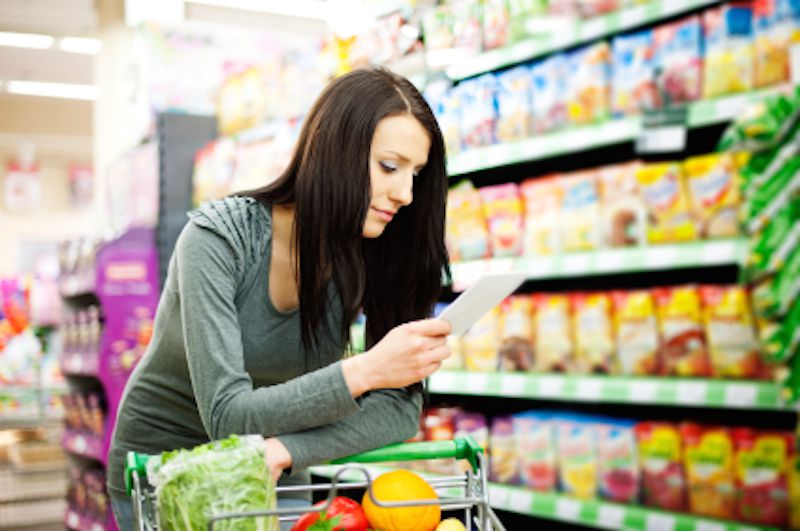 Here are some healthy habits to get into. Not only will these help you to lose weight, they will also help to save you money.
Taking the time to prepare and cook healthy meals for yourself and your family will see you well on your way to losing weight and being more healthy.
Meal planning
The philosophy is simple. If you know what you are going to feed the family for the next week or even the next few days – you will know what to buy at the supermarket.
Without a plan, you could end up spending money on random ingredients that, while healthy, don't really go together to make a complete meal. Plus you may forget to buy enough food to prepare healthy snacks altogether.
Even a basic plan is better than no plan. It could be as simple as writing down a meal for each night such as soup, chicken stir fry, beef salad, veggie burgers and then seeing what takes your fancy in store.
Or you could be even more prepared and write a more specific plan based on recipes from the Lose Baby Weight website or from our Spring Summer Recipe Book for instance. That way you will know exactly how many grams of beef or sweet potatoes you will need for the whole week.
Avoid over-shopping
This goes hand in hand with meal planning. As a nation we throw out kilos and kilos of perfectly good food each week.
To reduce the effects on the environment (as well as the effects on your wallet) it's important to do a quick kitchen audit before you shop.
That means having a quick look in the fridge, freezer and pantry to see what you need for the week and making a list.
It also means making a plan to chop up fruit such as watermelon or pineapple as soon as you get home so that they don't end up languishing in the back of the fridge.
Cook from the cupboard
Instead of always thinking about new recipes to try or ingredients to purchase, be sure to have a good hard look in the kitchen at what you already have that needs to be used up soon.
If you see you've got a lot of veggies in the crisper that are on the turn, make a plan to make a healthy minestrone that week.
If your freezer is full of packs of mince, add some meatballs or a healthy lasagna to your meal plan that week.
If you have 2 packs of brown rice, why not pop a brown rice risotto on your meal plan.
Using up leftovers
Instead of letting leftovers sit around in the fridge for days before getting thrown in the bin, make a plan to use them up the next day.
Use leftover complete meals for a quick packed lunch the next day – some curries and casseroles can taste even better after a night in the fridge.
Leftover rice can be used to make a quick fried rice – just stir fry some veggies, throw in the cold rice to warm through, and add an egg and some soy sauce to bring it all together.
Leftover pasta can be added to a soup or casserole.
Leftover mashed potato can be used to make a healthy fish cake – just add a tin of drained tuna, some chopped fresh herbs and shallots, and some grated cheese. Then grill on medium heat in a frying pan sprayed with olive oil until golden.
Cooking ahead and freeze
This is a great habit to get into so that you always have some healthy food in the house (which means you're less likely to order take away when you're busy or tired).
Having a couple of easy go-to meals in the freezer also means you can leave instructions for a partner or babysitter to prepare a meal if you need to go out. Much better than having to leave money for a pizza.
Some of our favourite freezer meals include meatballs or bolognese (just cook the pasta fresh), Lamb Curry, Mexican Lasagna and these Thai Fish Cakes.
It's all about getting organised – so take the time to follow these tips and see if you can develop some of these healthy cooking habits for yourself.

GET YOUR 10% DISCOUNT
If you are ready to lose weight then the Lose Baby Weight plans offer a healthy and safe exercise and diet routine and you can get a 10% discount by using code LOYALTY at the checkout
PLUS our BEST SELLING 28 Day Diet & Exercise Plan is available as a 200pg Printed Book and you can get your copy here 
Plus our NEW CALORIE BIBLE is now available – get your copy today! Only $19.95 and a must have in your handbag!
Click HERE to see our shop