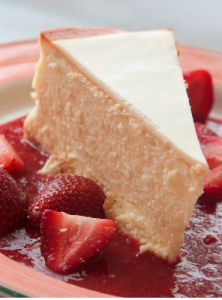 Ricotta is a milk cheese that contains calcium and Vitamin A. Traditionally it is made from cow's, sheep's or goat's milk; and you can buy most of these depending on your own tastes.
The calorie count varies by brand but as a rule of thumb, 100g of full cream ricotta comes in between 150-180 calories; while the extra light versions have around 50 calories.
Many people love the creaminess of ricotta in things like pasta, lasagne or as a stuffing for chicken breast.
But have you thought about using it after your main course? If you love the rich creaminess of desserts such as Eton Mess, chocolate cake and cheesecake, you'll love our collection of dessert recipes featuring ricotta.
But first of all, have you ever thought about making your own ricotta from scratch?
It's much easier than you might think, and only takes around 5 minutes.
If not, simply buy some good quality ricotta from the supermarket or deli and try your hand at any one of these delicious recipes.
Nutty Berry Mess
Berries contain antioxidants, and are also low in calories and fat, so they are a great fruit to include in your healthy eating plan. Here's an interesting take on Eton Mess that uses ricotta in place of the high fat cream. Recipe here.
Creamy Baked Pears with Amaretti Biscuits
Once again the creaminess is provided by the ricotta instead of cream, making this a delicious yet healthier alternative. Pears contain fibre which is great for when you are trying to lose weight, as it keeps you feeling fuller for longer. Recipe here.
Delicious and Nutritious Chocolate Cake
This Lose Baby Weight chocolate cake has some surprisingly healthy ingredients… including zucchini and ricotta! Recipe here.
Healthy Eating Cheesecake
You can still enjoy your favourite treats if you make them yourself – this way you know exactly what's in them. This incredible cheesecake comes in at just 160 calories per slice and uses ricotta instead of the traditional cream cheese. Recipe here.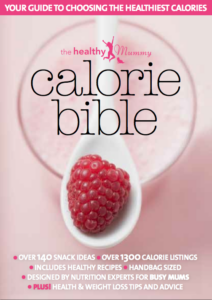 For more information on the calories in your favourite brands of cheese check out our NEW CALORIE BIBLE HERE today! Only $19.95 and a must have in your handbag!
GET YOUR 10% DISCOUNT
If you are ready to lose weight then the Lose Baby Weight plans offer a healthy and safe exercise and diet routine and you can get a 10% discount by using code LOYALTY at the checkout
PLUS our BEST SELLING 28 Day Diet & Exercise Plan is available as an 84pg Printed Book and you can get your copy here 
Plus our NEW CALORIE BIBLE is now available – get your copy today! Only $19.95 and a must have in your handbag!
Click HERE to see our shop