Hello Ladies.
Me again! I have been using the Lose Baby Weight plans and participating in the Challenges since July 2014 and in that time I have lost 15kg and you can see my latest blog here. I feel fit, healthy and so very proud of my achievements to date. The thing I love most about this lifestyle change is that they don't just sell you a product and send you on your way, they teach you the skills you need to ensure that you stay on the right track for life. Its not a quick fix, it's a whole mental change.
This week the 96% SUGAR FREE Healthy Mummy Smoothie was launched. I am so excited about the new changes to the amazing smoothie recipe-I didn't think that it was possible for the smoothies to be any more fantastic but once again the LBW team have proven me wrong.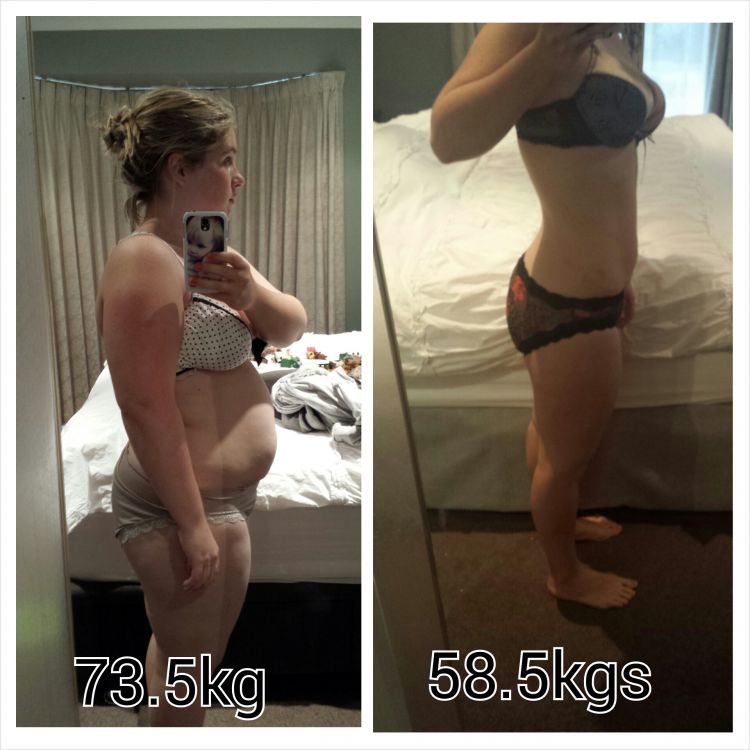 I thought that I would focus my blog this week on how to reduce your sugar intake. Then I got a bit stumped on what to write because I don't really use sugar in anything. Especially not the highly processed white sugar. I haven't had a sugar in my coffee or tea for years, all of my baking is done from the Guilt Free Baking & Chocolate Cookbook and the only sweeteners I have in my house are natural sweeteners like rice malt syrup, honey or raw coconut sugar.
Sugar- we all know isn't good for us. It leads to bad teeth, weight gain, depression, high blood pressure and diabetes. We are all aware that we should cut down on our sugar intake but it's not as easy as just stopping the sugars in your morning coffee, although that is a great place to start. Try slowly reducing your sugar. Have a half-teaspoon, then a quarter until your taste buds get used to having no sugar at all. It will happen!  Now if someone even uses a spoon to stir my coffee that has previously been used in a sugared coffee I can taste it.
Sugar is everywhere, hidden in even the "healthy food" options. Below is a list of a few items that many of us may have in our pantry and fridge:
Kellogg's Fruit and Nut Special K Bars contains 9.3g of sugar per 28g bar
D'lite Peach Melba Yoghurt contains 27.2g per 200g tub.
Dolmio extra Bolognese pasta sauce contains 29.2g per jar
Kellogg's Just Right contains 12.9g per 45g serve
Bonne Maman Jam has a whopping 13g per 20g serve
Milo has 9.3g per 20g serve
These are just a few examples that I have found. High levels of sugar are found in sauces and condiments, salad dressings, marinades, fruit juice, soft drink, bread, deli salads-the list is endless! You can see a full list of healthier swaps here in the Reduce Sugar Challenge December which is FREE
After the launch of the Healthy Mummy 96% Sugar Free Smoothie Mix I had a look through my pantry and I am shocked and appalled that I have blindly believed the big companies and their clever advertising in regards to so-called healthy foods. My pantry has many items that I have purchased for quick to grab 'good for you' snacks many of which have found a new home at the bottom of my bin.
I have been very focused on keeping my diet low fat and I have completely overlooked the need to check the sugar content of my food also.
4g of sugar is approximately a teaspoon, once I had that mental image it made it a lot easier to visualize just how much sugar is in a food.
My first tip to you all is to learn how to read nutritional labels, you can see the full guide to reading labels in the sugar free challenge and try to purchase items that contain no added sugar.
Better yet, you could try to make everything from scratch. I know that it takes more time but the health benefits are worth the sacrifice. I love the Healthy Mummy Guilt Free Baking & Chocolate Cookbook; it has so many recipes that prove without a doubt that healthy food can be delicious too. I have not made one treat from the book that I haven't loved, and I have never used any refined sugar. Best of all every recipe I have tried freezes really well. I have stocked my freezer full of healthy alternates to my pervious junk for 'those' sugar craving days.
This week I decided to choose one of the newly banned from my house items and try a healthy alternative. My 3 year old used to have a teaspoon of Milo in her milk every morning. I have now swapped the sugar packed Milo for a teaspoon of the Healthy homemade 'Milo' available on the Lose Baby Weight website. It is delicious and in my opinion is better that the real thing. It is a definite must try.
Healthy Home Made Milo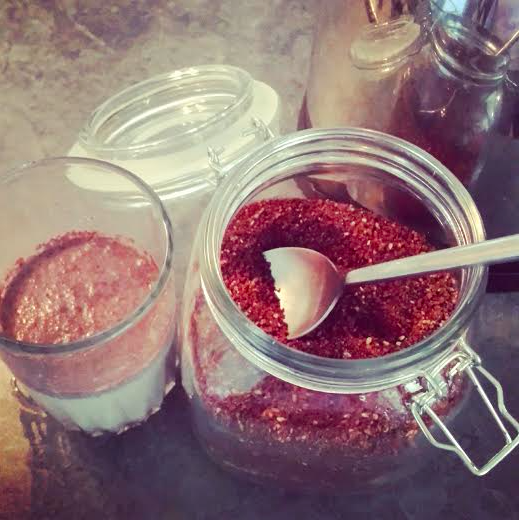 Ingredients
 1/2 cup LSA
2 tbsp. organic sesame seeds
1/4 cup brazil nuts
2 tbsp organic pepita seeds (pumpkin seeds)
1/4 cup organic cashews
1/4 cup organic pecan nuts
1 cup organic cacao or cocoa powder (more if desired)
1/2 cup coconut sugar (more if desired)
Method
Add all nuts and seeds together and blend until they become a fine powder, a coffee grinder would be great for this if you want it extra fine but I actually like it a little crunchy.
Add cacao powder and coconut sugar and mix thoroughly. Test a little in some milk and add more cacao or coconut sugar if desired.
Use about 1 tbsp. in a glass of milk of your choice (I like it in skim milk) and stir briskly. But please note the mixture will not dissolve completely like normal 'Milo' because of the nuts and seeds.
Store in an airtight container and it will keep for 2 months in the fridge and can also be stored in the freezer.
Serves 35, calories per serve – 48

Sugar is everywhere. You cannot avoid it and if eaten in moderation you shouldn't have to. I would just like for us to all be aware of the hidden nasty's so that we can make informed and smart decisions as to the amount of sugar we are allowing into our bodies.
This week, have a look through your pantry, read labels and give away or throw out any items that don't make the cut. Make smarter decisions when out shopping.  And I am challenging you all to prepare one healthy swap from scratch – your body will be singing its thanks.
Rae xx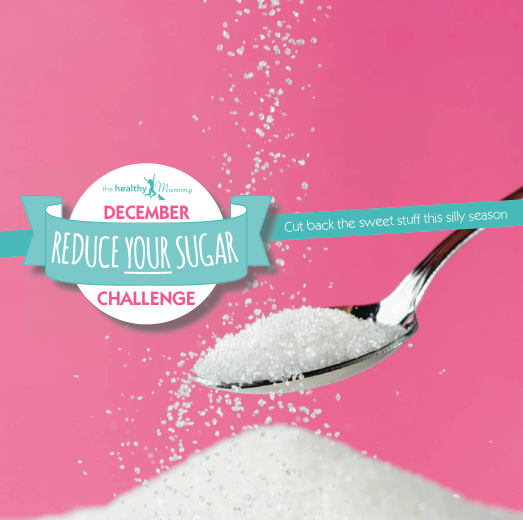 Need to stock up on Healthy Mummy Smoothies? Then see our shop here
And join our 28 Day Weight Loss Challenges here