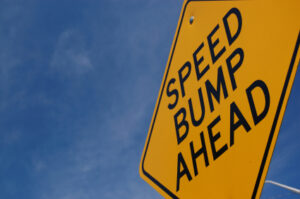 Life will always throw up obstacles to test us when we are trying to lose weight.
Here we look at 5 of the most common 'bumps in the road' that we all face, and offer solutions to overcome them.
1) 'If I have to look at another salad, I'll scream.'
If food is boring, dull or repetitive it can be hard to keep motivated with your weight loss.
Why not have all the ingredients on hand to make an amazing salad rather than just a dull one?
At the start of the week you could roast up a load of pumpkin, carrot, red onion and beetroot. Dice them up and keep them in the fridge to throw together a salad in 30 seconds with some baby spinach, low fat cottage cheese, and a sprinkling of almonds. Now you're talking!
2) 'There's nothing to eat in the house, so I'll just pop out and get something from the café.'
You simply have to get organised with your food shopping. If you let your fridge and pantry stocks run low, you will leave yourself open to eating unhealthy options.
By filling your kitchen with healthy and delicious foods that you want to eat, you will find healthy eating much easier (and more fun too).
If you love buying the chicken salad roll from the café, why not make sure you have all the ingredients at home to make one for lunch. If you are tempted by Thai food, why not decide to buy the ingredients to make your own healthy Pad Thai for dinner rather than giving in to temptation.
3) 'I've had a bad day with the kids being sick – I just want to buy myself a treat.'
How often does this happen? If for so many years you used a certain treat (for me, Strawberry Freddo Frogs) as a pick me up when you felt down/tired/lonely/bored/confused/irritated the craving can still pop up even after you've been eating healthy food and losing weight.
A great idea is to invent your own 'treat' that you really enjoy, that is healthy but a bit special. I find having chunks of frozen banana in the freezer is a great one – I just grab one chunk when I am craving something sweet and it satisfies me until the feeling passes (it tastes like banana ice cream, honestly).
You could also try keeping the Healthy Mummy Dark Chocolate Treats in the house and enjoy one (just one!) when you really need something delicious.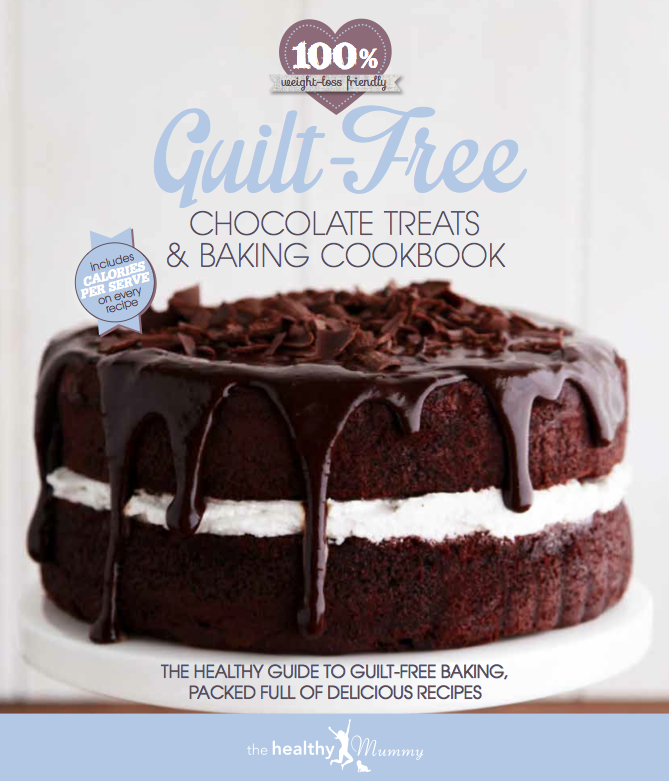 You could also choose one of our healthy dessert recipes which are big on taste and low on calories or try our Guilt Free Chocolate Treats & Baking Book
4) 'Whenever I walk past the corner shop I have the sudden urge to buy lollies.'
Simple answer – don't walk past the corner shop. Can you go a different way, or cross to the other side of the road? Sometimes a bad habit can be broken just by breaking the cycle of how it manifests itself.
But if you can't avoid it, you can still change it. Perhaps you are tempted by the bakery every time you head to the supermarket. You could try to take something with you (like an apple, or a small packet of nuts) that will distract you enough as you walk past.
5) 'It's my friend's/cousin's/neighbour's/dog's birthday and I can't resist cake.'
It will always be someone's birthday. There will always be opportunities for you to slip on the weight loss journey.
More important than whether you have a (small) piece of cake or not is how you try to make up for it.
So if you have the cake in the afternoon, try to cut down on any extra snacks or treats later in the day; or take a brisk walk to burn off some of the calories.
It will make you feel better that you have done something positive after enjoying a treat.

GET YOUR 10% DISCOUNT
If you are ready to lose weight then the Lose Baby Weight plans offer a healthy and safe exercise and diet routine and you can get a 10% discount by using code LOYALTY at the checkout
PLUS our BEST SELLING 28 Day Diet & Exercise Plan has now launched as 200g Printed Book and you can get your copy here – with free express postage if you order the book on its own
Click HERE to see our shop