If you're looking for some fun ways to get more vegetarian meals on the table, these stuffed vegetables could be for you.
Rather than using a typical vessel such as a wrap, bread, or rice to 'hold' your meal together – using a vegetable instead means you are healthy eating plan.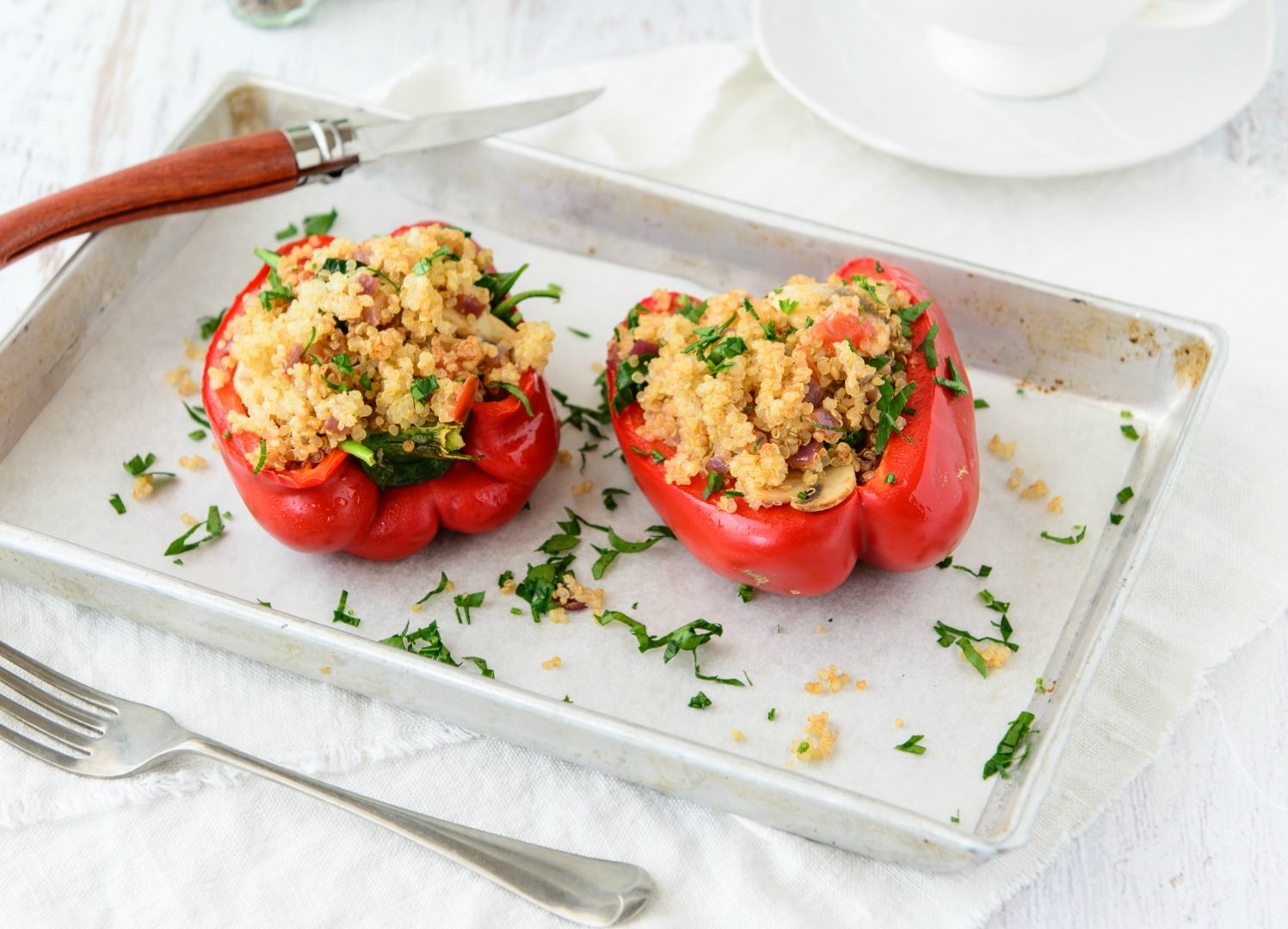 We are also giving you a sneak peak at one of the recipes from our Healthy Mummy Vegetarian Cookbook (available in printed form or as an eBook).
The beauty of these meals is that they are completely adaptable to what fillings you have to hand.
No Fuss Baked Butternut Pumpkin
352 cals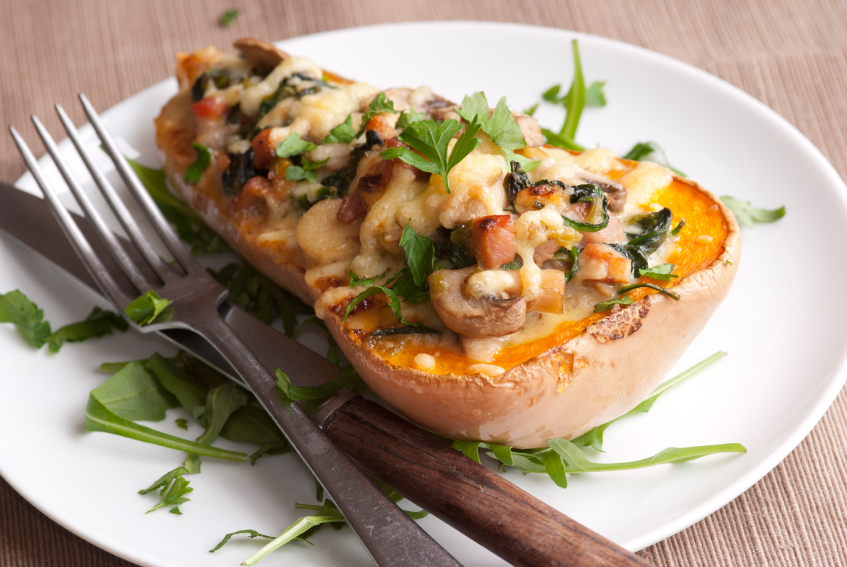 Here's a great recipe that you can just set and forget. Stuff to your liking with any type of cheese you have to hand, and feel free to switch the fresh herbs to what you have at home. Up the spice if you like by adding a finely diced chilli or some jalapenos.
Recipe here.
Healthy Stuffed Eggplant
215 cals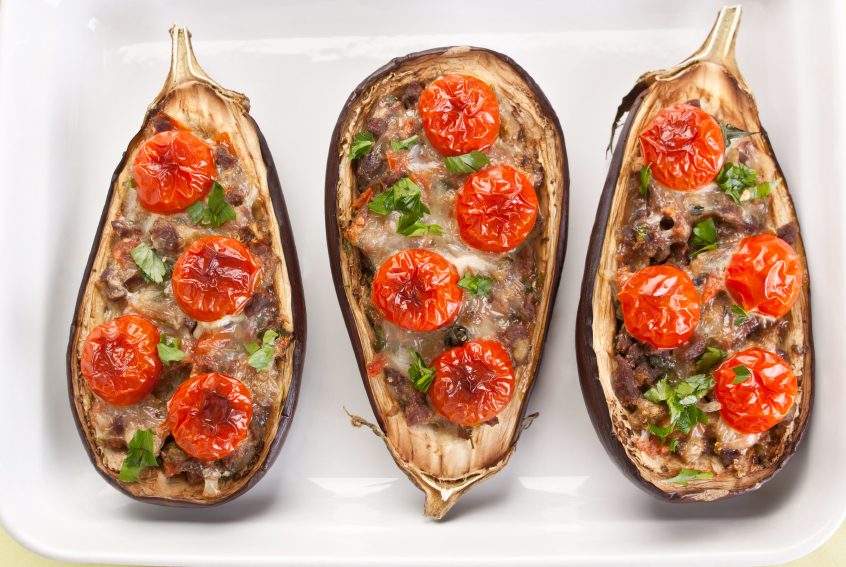 High in fibre but low in calories, eggplant tastes delicious baked and this meal adds the freshness of cherry tomatoes too. You could also use the eggplants to house any warm leftover homemade chilli and then just top with grated cheese, and melt under the grill.
Recipe here.
Avocado & Walnut Stuffed Mushrooms
254 cals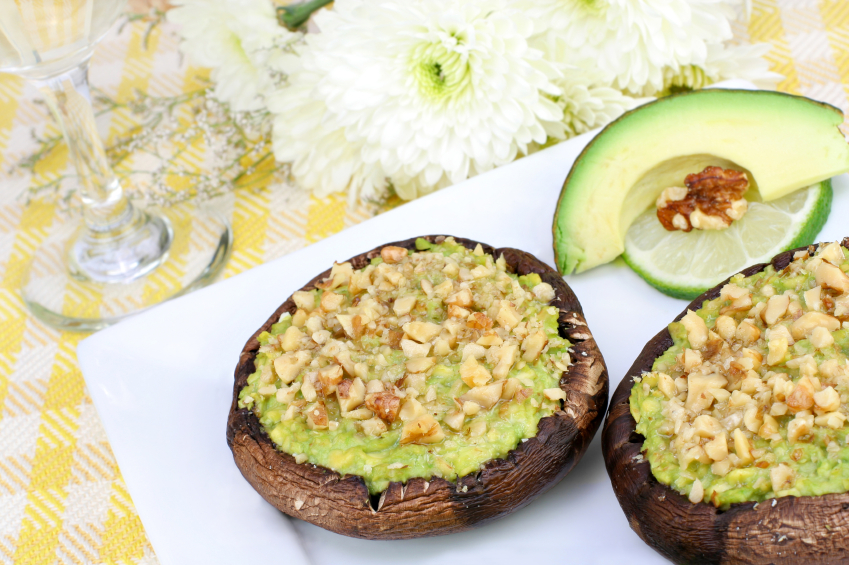 With just 4 ingredients, this is a simple meal that is quick to throw together. The good fats from avocado and walnuts will help keep you fuller for longer, thus avoiding the 9pm munchies.
Recipe here.
Stuffed Capsicums with Basil, Tomato and Feta
275 cals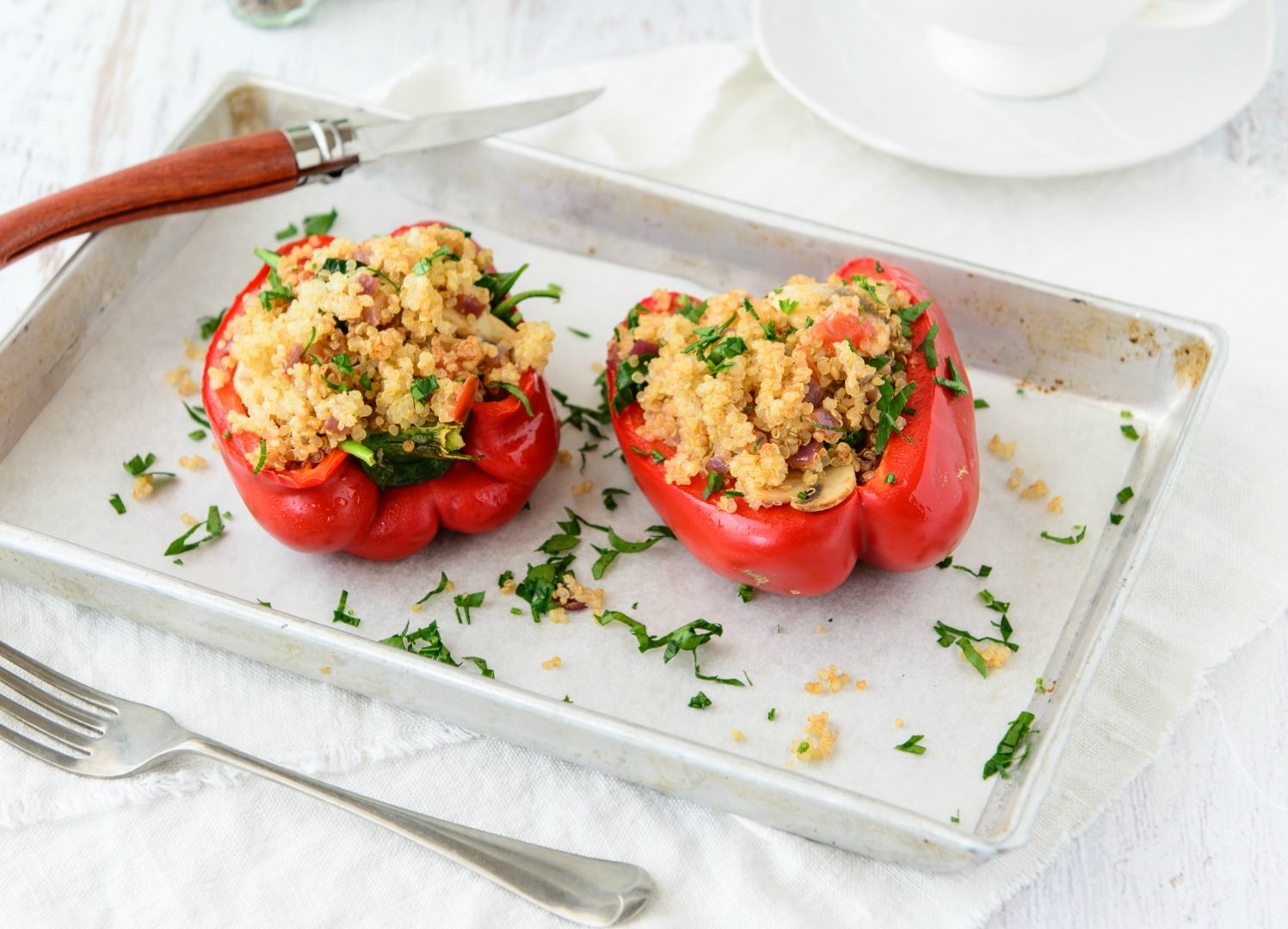 When red capsicums are in season you can get them at a good price to make this meal. These capsicums also reheat really well, so you could use any leftovers for a nice lunch the next day. Use cooked couscous or quinoa according to your preference.
Recipe here.
Healthy Stuffed Tomatoes
210 cals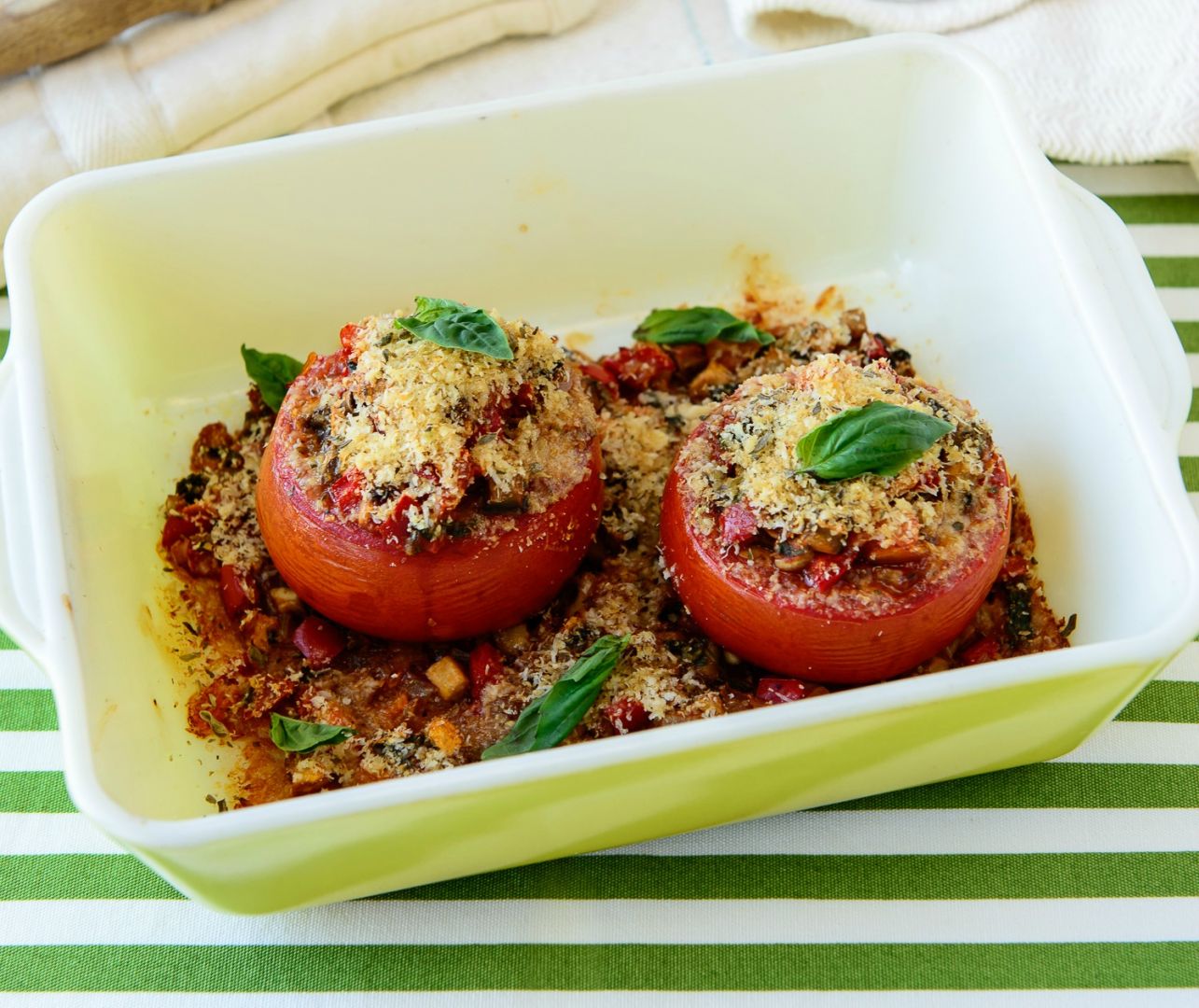 This is a great meal to prepare earlier in the day if you can, and then just bake at dinner time. This recipe comes from our Healthy Mummy Vegetarian Cookbook (available in printed form or as an eBook).
Ingredients (Makes 4 serves)
8 tomato (800 grams)
cooking oil spray
1 & 1/4 cloves garlic (3.8 grams)
2 brown onion (200 grams)
3 tablespoons tomato paste (60 grams)
2 red capsicum (200 grams)
5 & 1/3 cups mushrooms (400 grams)
1/4 cup grated Parmesan (48 grams)
1 & 1/2 teaspoons dried basil (1.5 grams)
1/4 cup wholemeal breadcrumbs (40 grams)
salt
pepper
Method
Preheat oven to 180C.
Cut top off tomatoes and scoop out pulp. Chop pulp for filling.
Finely dice the onion and mince the garlic. Coat a fry pan with cooking oil spray over a medium heat and cook onion and garlic for 2 minutes. Add sliced mushrooms and diced capsicum and cook a further 4 mins. Add reserved tomato pulp, basil and tomato paste and cook another 2 mins. Season to taste with salt and pepper.
Fill tomatoes with the mushroom mixture, spoon remaining mixture into base of an oven-proof dish and set tomatoes on top.
Combine breadcrumbs and Parmesan and sprinkle over tomatoes.
Bake in the oven for 15-20 min until cheese and crumbs are golden and tomato is tender.
Then serve and enjoy.


Every month on the 28 Day Weight Loss Challenge, we run a BRAND NEW 28 Day Menu with a different theme so you NEVER get bored!
Next months theme is the SLOW COOKING AND ONE POT WINTER WONDERS! – Perfect for the chilly winter weather, SUPER easy to whip up and still just as healthy.
If you are curious about the 28 Day Challenge recipes then we have a 28 Day Challenge recipe pack for you to try HERE.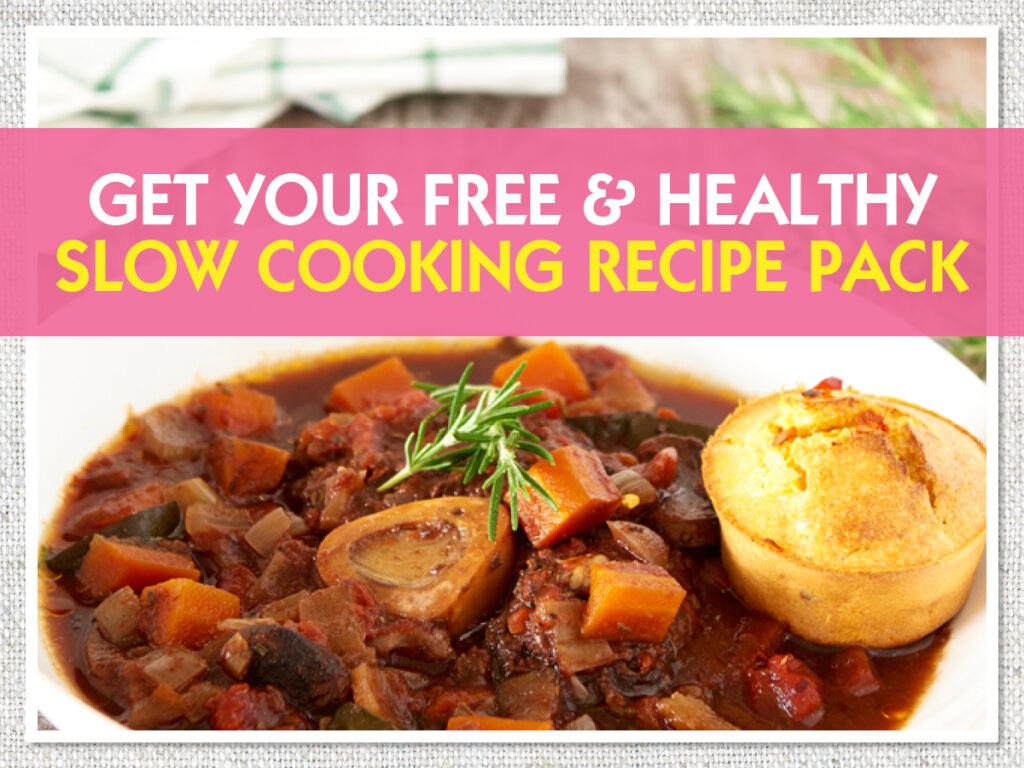 Find a delicious range of healthy recipes, packed full of energy boosting ingredients and nutrients together with easy to achieve exercise.