Each month, a different mum on the Lose Baby Weight plans will be blogging about their journey, exercise, ups and downs and will be here to help motivate YOU and THEMSELVES along the way – and if you want to become our Motivating Mum for one month see here on how you can enter (we pay you for it too!).
And in March our first Motivating Mum off the block and taking up the challenge to motivate you is Linda Hallas.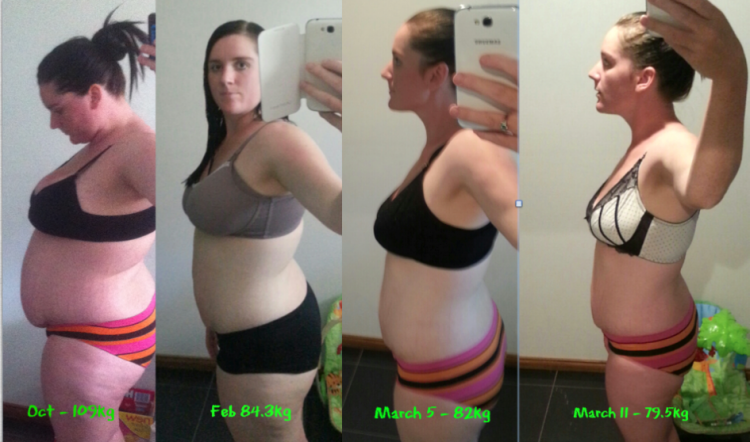 Linda has already done an incredible job on our weight loss plans and plans to reach her target weight by the end of March and is taking her role of Motivating Mum by the horns to help her do it!
You can read Linda's 2nd week's weigh in results below – and you can see her first week's results here
Linda Hallas' SECOND Week's Weigh in March 12th 2013
The challenge set last week was to do 10 squats every time I opened the fridge, this definitely made me think twice and it also made go out of my way to make sure I got everything out in one go.
Day 1, 16 times. Day 2 , 12 times. Day 3, 5, 6 and 7 I had learnt to only go to it at meal times and to get everything I needed in one go I had cut it down to 10. Day 4 I was a mess and in fever and did not open the fridge or leave bed. How did you do? I am keen to know if you did them, did you get better, like me at not opening the fridge?
Having the healthy mummy smoothies is a real time saver and I loved it so much more when I was unwell knowing that I could just drink a small one and know I was not putting my breastfeeding at risk of drying up. This was without a doubt the highlight of my week.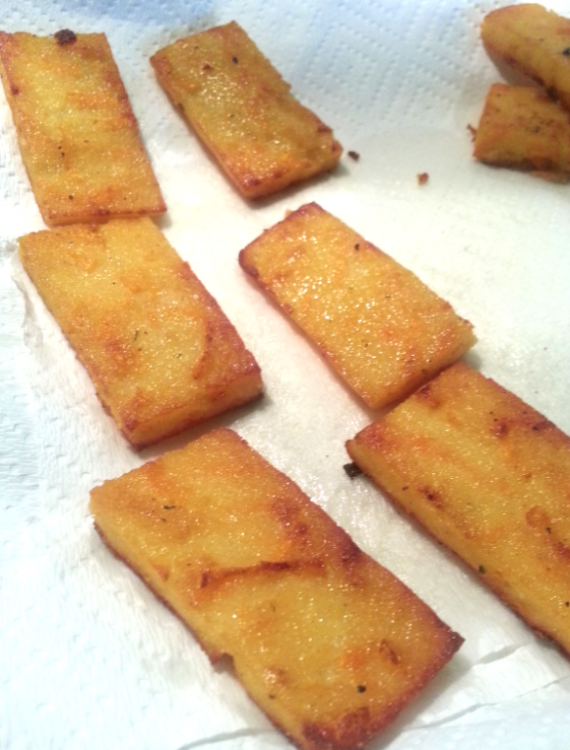 Favourite meals this week included, Lamb chops and yummy mint salad, Beef kebabs and salad these are both in the 28 day diet plan and was a real hit with the entire family.
I made pan fried polenta found on the lose baby weight site as an extra side for the kids and hubby and the entire batch was eaten by them. I absolutely love know I can cook healthy things that they will eat and enjoy.
I have done everything I can to not rely on too much coffee in a day, and have swapped a usually mid-morning coffee break to a herbal tea, this week I indulged in lemon and ginger tea.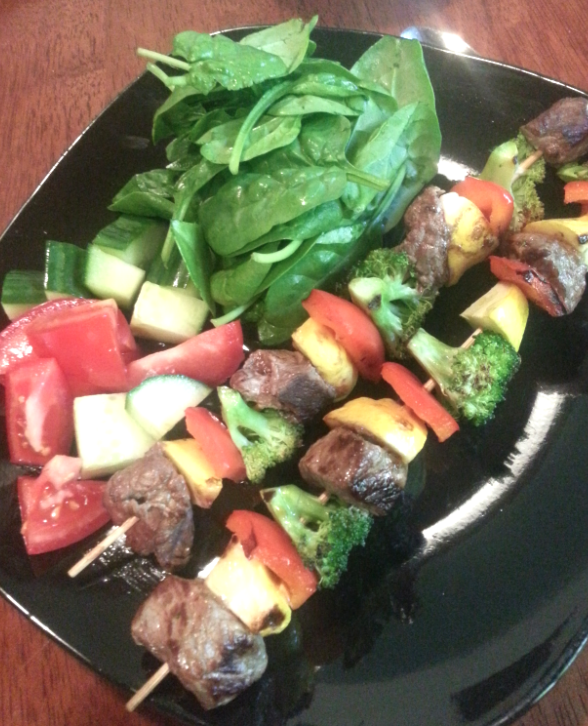 I am struggling to justify taking the kids out in this heat wave, so I have certainly embraced house work calories burning. I have got stuck into ironing, as someone who doesn't iron EVER I have embraced it as exercise and actually enjoyed it and even enjoyed the way our clothes all look.
I may also be developing some pride in myself. I am loving the extra motivation I have and energy that I have to get doing things and getting them done is truly much easier now I have lost some weight.
I went for a run on my own this week and was 3kms in when I had decided I was done and started to walk, a younger girl was running up behind me and I asked if she was going around again? She was, I said "awesome can I join you?" We ran 5kms extra together.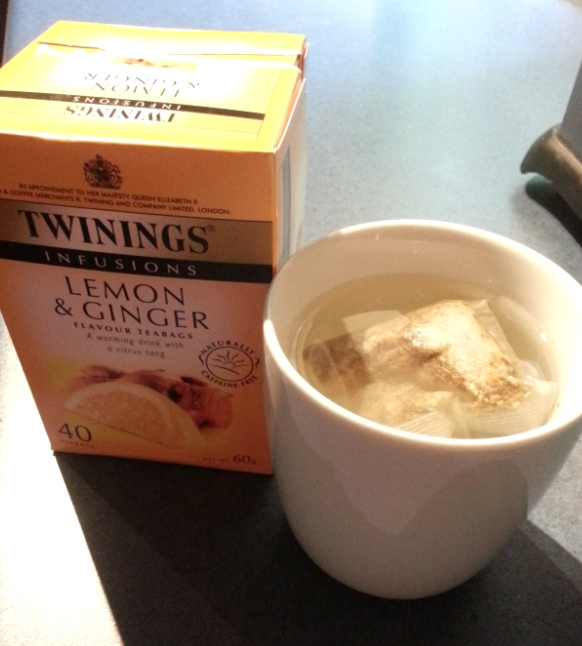 Motivating mummy of March had no problems reaching out to a stranger to get some help and motivation to keep running. If you need help, reach out it is often waiting where you least expect it. Set your goal and celebrate that you have met them.
After being sick and feeling a little flat, I was truly craving so bad food. Apple crumble, I stood and thought and thought and I made a healthy apple crumble just using the ideals and cooking methods that I have learnt from using Lose Baby Weights website recipes and 28 day exercise and meal plan, it was Yummy!
Healthy Apple Crumble
Ingredients:
2 Granny smith Apples (peeled and diced)
2 TBS Sultanas
2 TSP Lemon Juice
2 TSP honey
8 TBS water
Pre-heat oven 180degrees, combine all the above ingredients in a microwave safe container and microwave on high for 4 minutes or until apples are desired tenderness. Move mixture to 2 ramekin dishes.
Crumble
1 TBS wholegrain rolled oats
1 TBS LSA
1 TBS coconut
Cinnamon to taste
2 TSP Vanilla extract
Combine all ingredients and halve it and put on top of pre-cooked apples in the ramekins, place in oven for 10-15 mins or until golden.
This week I plan to do 1 different home work out a day 20-30mins, I am also setting the challenge of some tinned food, bean or tomatoes on the bench and some nice shoulder presses every time I boil the kettle.
The statistics
I weighed in so not expecting to see much from house work, 1 run and a couple of walks. But here it goes.
New current weight: 79.5kgs – I broke a barrier here and lost another 2.5kg – and almost cried I was so happy!
Measurements-
Bust – 100cms
waist – 84cms
hips – 100cms
Thighs – 58cms
  If you want to become our Motivating Mum for one month see here on how you can enter (we pay you for it too!).
GET YOUR 10% DISCOUNT
If you are ready to lose weight then the Lose Baby Weight plans offer a healthy and safe exercise and diet routine and you can get a 10% discount by using code LOYALTY at the checkout.