Motivating mum Nicole Daniles has lost over 27kg while following the Lose Baby Weight healthy eating plans and 28 day challenges.  You can read Nicole's previous update here.
Nicole has been maintaining her weight for over 12 months and today she is sharing her top tips that she uses to help maintain her goal weight. You can see some more tips on maintaining your weight here.
"Hi, everyone, I still take one day at a time and if it's a bad one I keep going because I have done it and I know I can keep going. This is my way of life now and I find it easy to maintain if I eat healthy and exercise because that is what I love to do and I love the new me.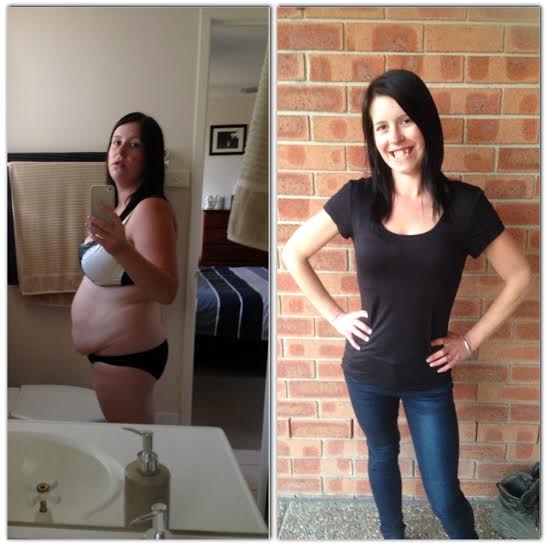 Re-Calculate your BMR
Once you reach your goal weight you need to re-calculate your BMR using the BMR Calculator.  So once you are at your goal weight you will not need to reduce your daily calories by 20/15/10% you will need to eat the full amount to help nourish your body and maintain your weight
Plan your meals
I still make up a meal plan for the week including snacks. So I know what I am eating every day and makes shopping so easier when I just get what I need.  The 28 Day Challenge has been fantastic for this as it comes with your meals already planned out for you and the new customised menus launching next week will be incredible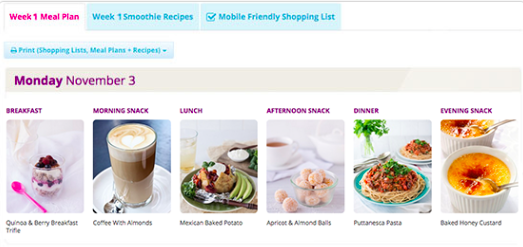 Switch it up
I still love exercising every day but I do try to switch it up and try something else to keep myself interested and to keep challenging myself.
Even changing your walking/running route makes a difference. And make sure what form of exercise you do you look forward to doing it and doesn't feel like a chore- that way you will always keep on track
Change it up
We all have a favorite brekky and lunch that we have but instead of having the same meal for breakfast nearly everyday, try having a different breakfast and/or lunch for the whole week
This way you get to try new meals and/or old favorites and you will never get bored and start to stray
Be prepared
I always have snacks made up like almonds in ziplock bags or pre-chopped veg in zip lock bags so that I can grab them if I need to rush out the door. You can see some more snacks to have while out here. I also have the Healthy Mummy Smoothie powder so that if I need to make a quick, healthy and nutritious lunch I just make a yummy smoothie in just a few minutes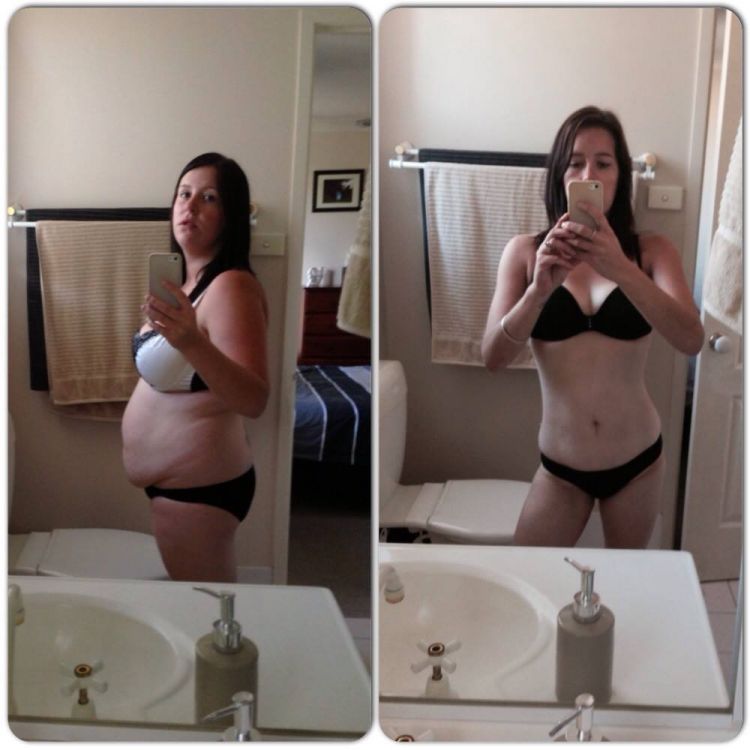 Don't obsess
I only weigh myself once a month now. I don't obsess with my weight number. I reached my goal weight and even managed to lose a little extra but your weight will still go up and down all the time (that is completely normal!). As long as I look and feel good within myself, I don't worry about the numbers on the scales too much
Potion sizes
It can be so easy to let old habits of over eating or "indulging" sneak back in. But make sure you always stick to your potion sizes. It can be easier to overeat at meals sometimes but remember that the food you eat is nourishing and fueling your body so always make the healthier option.  Try to always remember to still have lots of protein and fiber in your meals (to help keep you fuller for longer) and that your next meal or snack is never too far away
Goal Setting/Reward yourself
Instead of weight loss goals make other goals for yourself. You could base your goals on fitness for eg you could say you want to train to run 5km by xxx date and if you achieve it you can go and get your nails done
For me, if I go for a walk every day for a month I will buy that dress I have been eyeing off or go and get pampered. Make sure to reward yourself still as it gives you something to work towards
I have a photo of my old self and my new self so I can look at it and see how far I came.  I remember why I started this journey to lose weight and for my family and i to be happy and to be healthy
Nic Daniels x"


Need to stock up on Healthy Mummy Smoothies? Then see our shop here
And join our 28 Day Weight Loss Challenges here