Motivating Mum Nicole Smith has lost an incredible 24.2kgs following the Lose Baby Weight plans and shows us how she stays motivated. You can see Nicole's progress here.
Well done Nicole!!!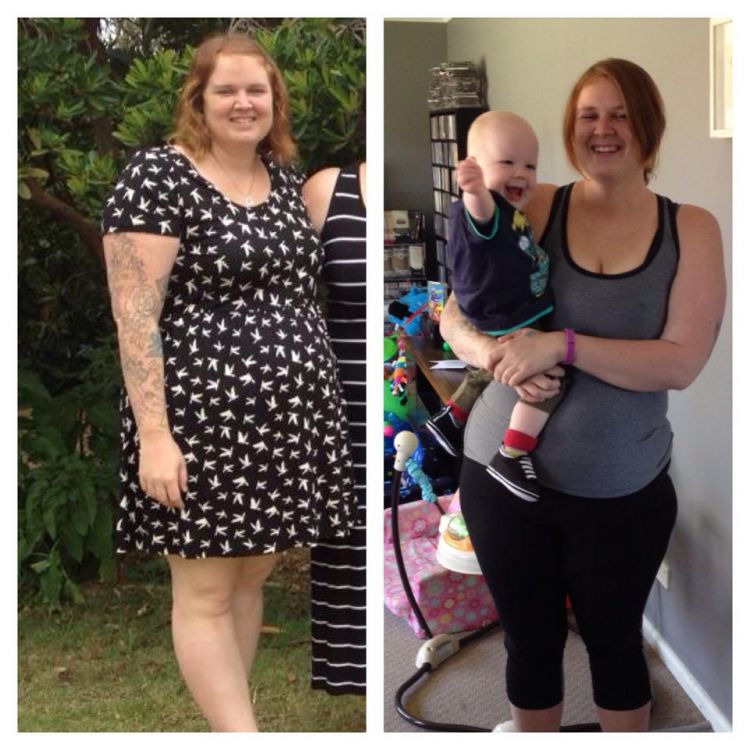 Hi my Name is Nicole and I have been following the Lose baby weight plan since January. I am super excited to announce that I have lost a further 4.2kgs since my last blog post at the start of the month. This brings my total weight loss to 24.2 kgs lost!!!!
I have previously only followed the food side of the plans (along with the Winter Challenge and the current September 28 Day challenge) and started having 1-2 smoothies since September 2nd. I absolutely believe that the Healthy Mummy Smoothies along with healthy eating and exercise has something to do with such a massive loss in such a short time frame!!
My current fave smoothies are:
As I said in my last blog post I was a bit hesitant to try shakes but these are not shakes at all, these are delicious, yummy, filling smoothies!! Unlike other diets these instil a lifestyle change! You still eat real delicious foods! And even better when you are so so busy (like the month I have had!) a Healthy Mummy Smoothie is the perfect meal on the go.
To stay motivated I get out all my cook books from Lose Baby Weight and write out a meal plan for the following week. I ask my partner and daughter if there is anything special they would like me to cook (they always have requests!! it's usually the zucchini muffins from the Guilt Free Chocolate Baking book and they go perfectly in lunch boxes for school and work).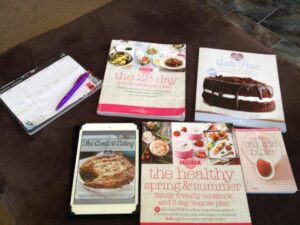 I ALWAYS write a shopping list. I found that if I go in blind that I fail miserably and almost always buy not that great food. So as my trainer says "Prepare to succeed!"
This month so far has been far from perfect for me, and as I have mentioned earlier I have been super flat out. My youngest child turned 1 on the weekend! Yep my baby turned 1! He got an amazing smart trike for his birthday which is more of a present for me! It is going to make school drop offs a tonne easier for me! As we can now walk to school in comfort and style haha! We tested it out this morning and walked to school as a family. The birthday boy approved 😉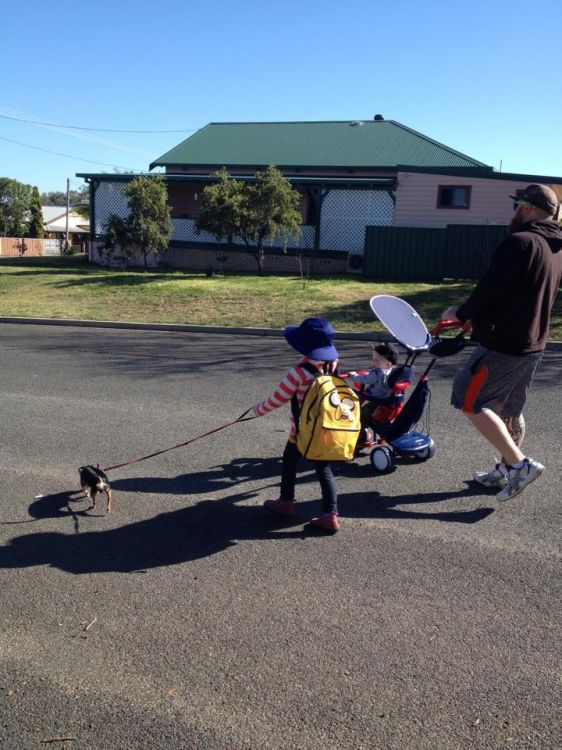 An old softball shoulder injury has come back to haunt me big time. I am waiting to get in for physio and an ultrasound to see the extent of the damage but until then I am taking it super easy on the exercising. I was really upset when my injury was starting to play up. I tried to push through it, but I ended up making it a whole lot worse. I should have listened to my body. I thought if I stopped exercising I wouldn't be able to lose anymore weight – that the month I was being a Motivating Mum for Lose Baby Weight was a write off. Yes exercise is important when trying to lose weight, but diet is so much more important. As I am sure you have all heard before: "you can't out train a bad diet"
So I booked in for a PT with my trainer and she has given me some exercises I can do in the mean time safely.
I am being kind to my body. I even booked myself in for a remedial massage (seriously If you have not had one, drop everything and book one in now!) The massage was amazing and the added bonus was I had the best sleep ever that night!
So please ladies if you are feeling unmotivated, plagued by injuries or even just super busy and feel like you won't be able to get the numbers down on the scales or tape measure this month – THINK AGAIN. You can do it! EVERY DAY COUNTS!
Nicole Smith
Need to stock up on Healthy Mummy Smoothies? Then see our shop here
And join our 28 Day Weight Loss Challenges here