Every month, a mum who is on the Lose Baby Weight plans will be writing about their journey, exercise, ups and downs and will be here to help motivate YOU and THEMSELVES along the way.
If you'd like to become our Motivating Mum for the month click HERE to find out more (we pay you for it too!).
In her first post, Motivating Mum Angeline Hall who has lost over 5.9kgs with Lose Baby Weight filled us in on her quest to lose her baby weight.
This week Angeline gives us her top tips for surviving social situations when you're trying to lose weight. You can read Angeline's first post HERE.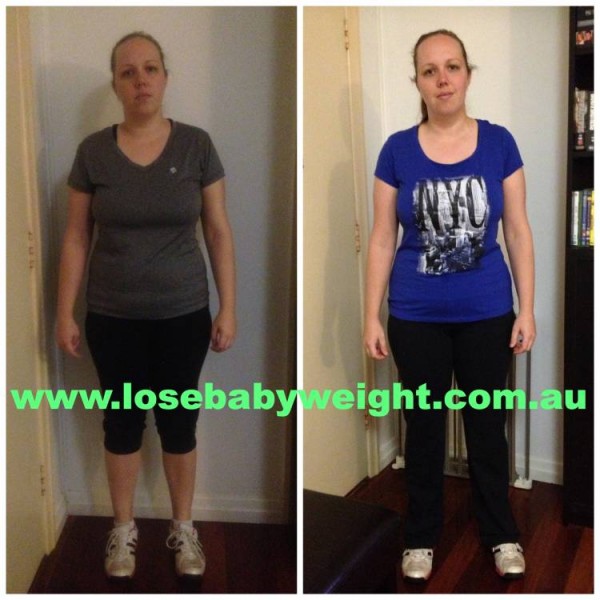 'Hi everyone, I hope you've had a good week. My week has been very hectic. My son had his first bout of sickness, my husband has been working lots of overtime and I had a friend's baby shower and another friend's 30th birthday party to attend.  With that in mind, I thought I'd talk a bit this week about eating in social situations.
My husband and I are a fairly social couple, although that has slowed down a bit since having bub! Knowing that I had events to attend early on helped me to mentally prepare. I knew that there would be unhealthy food and drink choices in advance so I made a plan of attack to stick to the freshest, healthiest choices available.
I stick to my calorie count for each day so factoring in the time of the events, I could calculate how many calories I could have to keep in line with my eating plan. I also took my Calorie Bible along for some guidance! At the baby shower I chose a few small sandwiches and some mini quiches to eat, while bypassing the fried snacks like dim sims.
My top tips for making healthy choices in social situations:
Choose the freshest items possible. Look for items with fresh salad, fruit and veges and steer clear of the deep fried snacks. They have so many more calories and are not beneficial to your body in any way!
Mentally prepare yourself in advance. Acknowledge that it might be tough to make healthy choices but tell yourself that you can do it!
Stick with a partner/friend who knows you are on an healthy eating plan. They might help you to stick to the best choices and may even do it with you for support!
I find that telling people at an event that I'm on a diet works. Once I've said it out loud I feel accountable to then back it up by avoiding unhealthy food and drinks.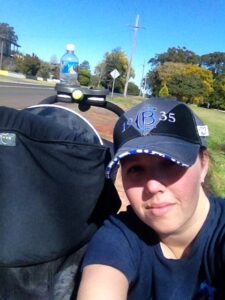 I have been exercising every day this week, which was one of my weekly goals. Some days I do the 28 Day Diet And Exercise Plan exercises with a walk and other days I do a group class at the gym. I live on quite a steep street (as shown in the picture) in an area with lots of hills and a park so my walks always involve some kind of incline. It's good in a way living on a steep street – no matter which way I start, I have to climb the hill at some point!
Another of my weekly goals was to have a Healthy Mummy Smoothie every day. This is the first week that I have been having a smoothie every day for breakfast and so far I'm loving it.
My favourite smoothie this week was the Rockmelon, Pear and Coconut smoothie. It was a nice, thick smoothie that was really filling and satisfying. I also had my favourite meal from the 28 Day Plan this week: Marinated Lamb.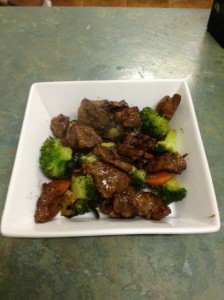 If you haven't tried this one, I urge you to. It is absolutely delicious! The flavours of the marinade seep through the lamb and after it is cooked you get a flavour explosion with every bite! My husband eats the dinners with me and is also a big fan. His favourite this week was the Broccoli, Fennel and Leek soup from the Winter Warmer Plan.
When I started on the 28 Day Plan I was surprised to see lamb on the menu. It is my favourite meat and when I realised that there were a few lamb recipes on the plan I was very happy!
When I have red meat, I always trim off any excess fat and try to choose the leanest cuts at the supermarket. I always have a combination of red meat, white meat, fish and vegetarian meals each week and I mix up dinners, having some from the 28 Day Plan and some off the Lose Baby Weight website. There are so many choices that it never gets boring!
Overall I've had a very productive week. This week my results were:
1.1kg weight loss. I am now at 78.7kg, which is a total loss of 5.9kg since starting with Lose Baby Weight!
Bust 98cm, which was actually an increase of 1.5cm. I think the type of sports bra I wear can affect this measurement sometimes so I am going to start making sure I wear the same one each weigh in day.
Waist 84cm, down 2cm.
Hips 106cm, down 1cm
Thighs 64cm, same
This puts me well on my way to my goal of a 3-4kg loss for the month. Once again I was so pleased to see these results and I can't thank Lose Baby Weight enough!
Next week my goals are to:
Use my calorie bible to come up with some new snack ideas for my eating plan
Keep having a daily smoothie and invent my own combination to share with you all
Increase my weekly exercise time – more than 4hr 55min for the week.
Thanks everyone and stay healthy!'
Angeline
GET YOUR 10% DISCOUNT
If you are ready to lose weight then the Lose Baby Weight plans offer a healthy and safe exercise and diet routine and you can get a 10% discount by using code LOYALTY at the checkout
PLUS our BEST SELLING 28 Day Diet & Exercise Plan has now launched as an 84pg Printed Book and you can get your copy HERE
Click HERE to see our shop