Please see below for a list of exercise groups in Brighton as well as exercise groups in Elwood, Geelong and Williamstown, Victoria.
---
Blue Sky Fitness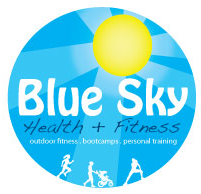 Blue Sky Health & Fitness runs Mums & Bubs sessions at Sandringham (Tuesday 9.00am) and Elwood (Thursday 9.00am). Your babies can sit on a mat/rug and play, or sit or sleep in their prams while mums gets a great all over body workout. We train right next to the babies, so you can see and hear them at all times. We have regular 'baby' checks – a.k.a. drink breaks. There are also undercover areas where we train when the weather isn't great. Each workout is different, so it's always challenging your body to do different things. Cardio works, arms and abs, legs and bums etc. It is suitable for ALL fitness levels and abilities. It's also a great opportunity to get outside, get some fresh air, meet other mums and do something for you!
Location – Bayside
Contact phone number – 0404241994
Website – www.blueskyfitness.com.au
---
Mums in Motion

We want to encourage mums to speak to one another and get moving for a healthier but most importantly a happier YOU!!! If youre feeling good on the inside, that will shine in your everyday attitude and activity!
We have group classes on Tuesday and Thursday at 10-11am (right after school drop off) where we will work on a fitter YOU- these classes have a social twist as well so we can chat, laugh and push one another to the limit!
We also have an information evening on August 30th where we will discuss all things health and fitness. We will have taste testings of sports supplements and motivational speakers that will help you assist to reach your goal PLUS…every one who attends will receive a yummy diet book that our current mums are receiving phenominal results on valued at $29.95 for FREE!
All classes are $8 & bookings are ESSENTIAL!
For more details on our classes and our information evening please contact-
Julie: 0432 071 259
[email protected]
---
Fit Styler
Fitstyler's Mum & Bub fitness class is designed especially for new mums and their bubs so they can exercise together in a fun and supportive environment. We offer Post natal/postpartum mum, exercise & you can meet other mums while working on your pelvic floor and strengthening your core. You will feel more energised while getting more toned. You will improve the body's healing time & recovery. You will receive weekly health and nutritional tips to help you lose that postpartum baby fat and best of all, bub can lie back and relax while mums turn the prams into a portable exercise machine
Classes are run inMelbourne CBD, North Fitzroy, Northcote, Moonee Ponds and Fairfield
Website details are www.fitstyler.com.au

---
Bay City Strollers
Exercise with your children in an invigorating environment under professional guidance, and restore your body and mind after the rigors of childbirth. Catering to different levels in the post natal exercise cycle, this proven training system will have you back in pre-pregnancy shape, or better! Mums with babies from 6 weeks through to pre-schoolers all welcome.
Locations – Hampton, Clifton Hill, Elwood, Hawthorn, South Yarra, Brighton, Box Hill, Parkdale, Carlton, Williamstown and Geelong
Website – www.baycitystrollers.com.au
Join any of these exercise groups in Geelong or exercise groups in Williamstown and other cities to lose weight in a fun and healthy way.
---
If you would like your exercise group to feature on this page click here for details
Exercise Groups for Mothers in Brisbane
Exercise Groups for Mothers in Sydney