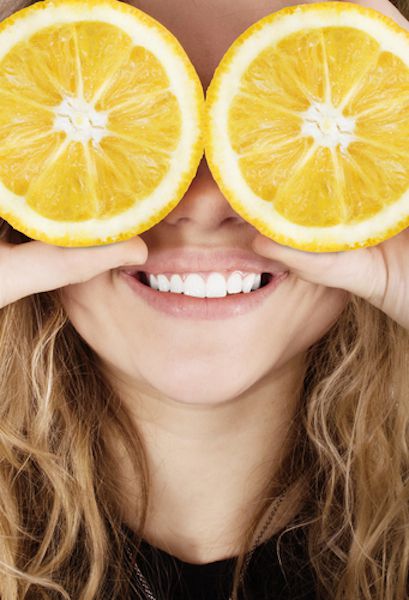 Whether you've have a bad week, or you've just had a few days of unhealthy food, today we have some tips to help you get back on track with your healthy eating plan.
If you have been following a healthy eating plan in order to lose post baby weight, having a few days or a week of poor choices is sure to have wreaked havoc with your emotions and state of mind.
It's interesting to notice how much what we consume really can affect our mood (as well as the scales).
So if you've had a blow out, don't despair. It doesn't mean that you can't get back on track.
Try some of our tips here:
Cut out alcohol
Alcohol tends to dehydrate us, make us feel tired, and also reduces our ability to make the best choices when it comes to food.
So cutting out alcohol completely for the next week is a great way to feel fresher and get your head clear again.
Get back to basics
Remember that it's important to eat 3 main meals and 2 healthy snacks per day. Often when we have had a bad week of eating we might have a huge lunch and then not eat again until late that night. This can wreak havoc with your metabolism.
Join our 28 Day Weight Loss Challenge, jump on the hub and use the resources and tools tab to help you to get back on track. Plus jump on the private Facebook group for heaps of support from other mums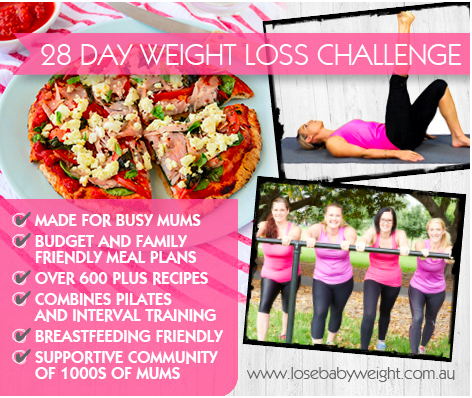 Water, water everywhere
Flush out your system with lots of fresh water. Carry a water bottle with you, or at home keep a jug topped up with water and fresh mint and lime juice.
Water helps the body to get rid of any toxins in your system. It also helps to get your digestive system back on track if it's been clogged up with unhealthy food.
Sweat it out
There's nothing like cranking up your exercise to get you feeling even better. Try going for a jog, a swim, head to a yoga or aerobics class – anything where you will get a sweat on.
Once again sweating can rid the body of any toxin build up, which will get you feeling more like yourself again.
Plus try out our exercise DVD – it burns between 450 – 550 cals per hour and will burn calories and tone your thighs, tummy and bum
Reduce caffeine
It can feel like an easy fix to prop yourself up with coffee when you feel lethargic. But it can just delay the crash, and leave you even more dehydrated and buzzing from the caffeine itself.
Switch your second cuppa for a herbal tea (peppermint is great to lift your mood), or if the weather is warm make yourself some healthy herbal iced tea to sip throughout the day.
Cut down on the starchy carbohydrates
Things like white pasta, white bread, white rice, chips, cakes and biscuits will leave you feeling bloated and lethargic, so they are best left on the shelf.
Instead, choose to replenish your system with lots of leafy greens, fresh salads, lean proteins, nuts, yoghurt and fresh fruit (try oranges and kiwi fruits as they're full of vitamin C).
Get back into your Healthy Mummy Smoothies
Our smoothies are a great way to start the day and will pack a nutritional punch to get you back on form.
Go for a green smoothie such as a Spinach Smoothie as it will add even more vitamins and minerals to your system.
Tools to help you get back on track
And here are some really useful links and resources to help you
Work out your BMR so you know how many calories your own individual body needs – and if you are breastfeeding, don't forget to add on an extra 500 calories to your daily energy needs number. Use our BMR calculator here

If you haven't yet joined up to our 28 Day Weight Loss Challenge – Join up here

Make sure you are in the right mindset for losing weight – and get our tips here on how to ensure you are emotionally ready
Snacking is essential for energy levels and for boosting your metabolism – see our healthy snacking category here

Are the scales not giving you the results you want – see what could be happening here

Read here about why you shouldn't always trust the scales
Get some tips on staying motivated here
See the most common weight loss issues here and how to over come them
Join the Eat
GET YOUR 10% DISCOUNT
If you are ready to lose weight then the Lose Baby Weight plans offer a healthy and safe exercise and diet routine and you can get a 10% discount by using code LOYALTY at the checkout
Click HERE to see our shop