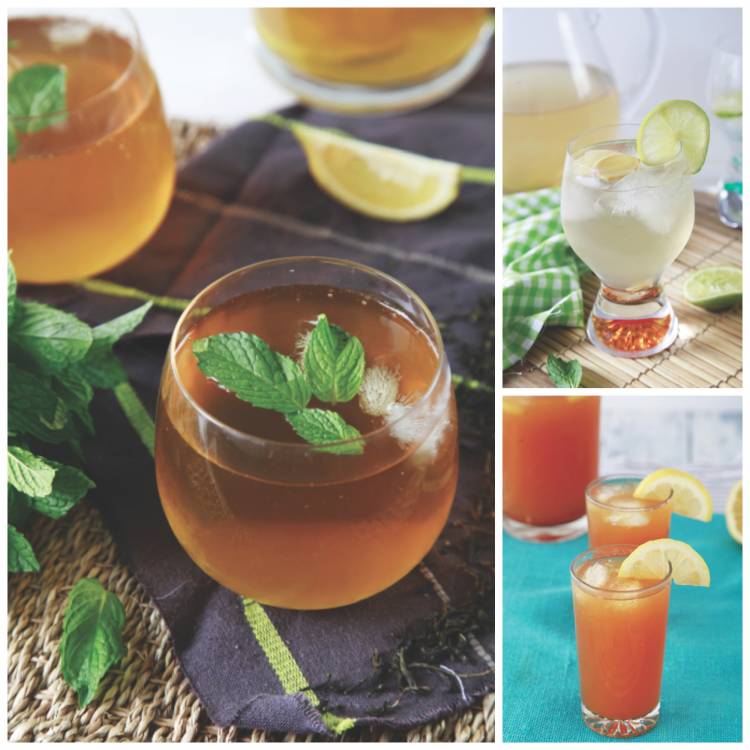 As the weather warms up, we are often looking for some tasty drinks to help us cool down.
The default drink for many people in summer time is soft drink. But whether you are trying to lose weight or not, soft drinks really offer no advantages for health.
With the exception of soda water or mineral water (which is just carbonated water) all soft drinks contain sugar or sweeteners.
So even if it says 'sugar free' you can be sure it contains sweeteners which are also not ideal for a healthy lifestyle.
They also contain additives, colourings (hello Fanta!) and would you believe even vast amounts of sodium (salt).
Some also contain caffeine which is especially important to watch if you are pregnant or breast feeding.
And don't be fooled by the soft drinks that aren't vivid orange or bright red – even the pale coloured drinks are still full of sugar or sweetener. They've just used less colourings to make it look a bit healthier!
Here at Lose Baby Weight, we understand that you might want to serve up something sweet now and then as a refreshing drink. So why not consider making your own healthy iced tea?
These contain no added sugars (or food colourings or strange numbers) and are totally refreshing.
For some healthy drinks recipes, why not check out our Spring & Summer Recipe Book for some delicious options like Ginger Iced Tea, Grapefruit Earl Grey Iced Tea or Apple Iced Tea.
Our Spring & Summer Recipe Book also has plenty of healthy meal and snack ideas, new smoothie recipes and lots of tips to ensure your summer is tasty as well as nutritious.
Here's a sneak peak at a recipe from the Spring & Summer Recipe Book for a delicious Iced Mint Tea. At just 3 calories per cup, it's one you can sip all afternoon to your heart's content.
And unlike traditional soft drinks, iced tea like this actually has some health benefits. Mint is great to enjoy after a meal as it is known to enhance digestion. Cheers!
Iced Mint Tea Recipe

Simply combine ½ cup of coarsely chopped mint leaves and 1 litre of boiling water in a heat proof jug.
Allow to stand, uncovered, for 3 minutes, then strain.
Place in fridge to cool. Serve chilled with ice and a few sprigs of mint.
TIP: add some freshly sliced lemon, lime or orange to the tea for extra flavour.
Serves 4. Calories per cup: 3.

GET YOUR 10% DISCOUNT
If you are ready to lose weight then the Lose Baby Weight plans offer a healthy and safe exercise and diet routine and you can get a 10% discount by using code LOYALTY at the checkout
PLUS our BEST SELLING 28 Day Diet & Exercise Plan is available as a 200pg Printed Book and you can get your copy here 
Plus our NEW CALORIE BIBLE is now available – get your copy today! Only $19.95 and a must have in your handbag!
Click HERE to see our shop