You used to think you knew what tired was. Then you had kids, and the word tired doesn't even come close to describing it.
There will always be times when you are up all night with a sick child, or dealing with a baby that just won't sleep.
And when you are trying to lose pregnancy weight, these are the times that test us.
There's nothing like feeling like a zombie to zap you of all motivation for healthy eating and exercise.
So today we have some tips to help you power on through and get ever closer to your goals of losing pregnancy weight.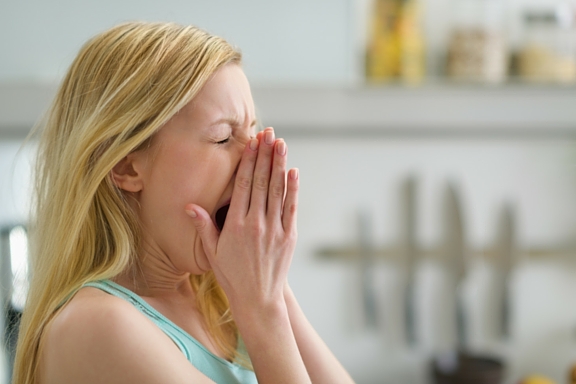 In the past, feeling tired may have seen you downing coffee after coffee, with a chaser of cake or a packet of biscuits just to give you a temporary lift.
And while that might make you feel better at that moment, it won't be long before the sugar high turns into a sugar low – seeing you lunge for another sugar filled snack.
1.  Get Support
As you are now part of the Lose Baby Weight crew, know first of all that you're not alone. We are all mums and we all know how hard it is to keep your eyes open some days.
So before you sink into a pity party for one, remember that we are all in this together.
Jump onto the Lose Baby Weight Facebook support group and connect with other mums. There is nothing more motivating than reading a great success story from one of our Motivating Mums, or get inspired with a shared recipe like these Raw Mini Mudcakes.
If you have someone you can ask for help, by all means do it. Call in the reinforcements for a spot of babysitting while you go for a swim, or ask a friend to help you out by dropping off a healthy dinner.
2.  Get Customising
If you are doing the 28 Day Challenge, know that you can always customise the day's menu to suit your own tastes and timings.
So you could jump online and change your lunch or dinner from one that takes 20 minutes to one that might only take 10.
And if you haven't joined the 28 Day Weight Loss Challenge yet, get access to customised meal plans, over 800 delicious, healthy recipes and at-home time-efficient exercises for busy mums just like you. See what it's all about here
3.  Get Outdoors
Some days all you want to do is doze on the couch and play Peppa Pig DVD's to keep the kids amused. But that's not going to help you lose pregnancy weight in the long term.
There really is nothing like getting some fresh air to lift your mood. And it often helps unsettled babies sleep better too – so a double win!
Strap the kids in and go for a walk. If you can head to a park, you can do a bit of a playground workout or some stair climbs.
4.  Get Organised
As a mum, feeling tired is inevitable. So be kind to yourself by being prepared in advance with healthy snacks in the fridge (like these healthy snacks for busy mums, or these protein balls) and some really simple dinner ideas, like these 5 easy dinners.
Get dinner sorted early in the day when the kids nap or are busy with an activity. That way you don't have to be cooking during the witching hour when everyone is exhausted and irritable.
5.  Get Moving
Use the exercises from the 28 Day Challenge as a way to power through your day. They are all designed to be easy to do from home without fancy equipment.
You will feel as though you have really accomplished something when you finish it.
You can also try blasting some of your favourite tunes and get the kids involved in a dance off to lift your spirits and burn some calories.
6.  Get Freezing
A stash meal or two in the freezer will always come in handy for those days when you are just too exhausted to cook dinner.
So next time you are cooking a curry, a Bolognese or a casserole why not cook double and pop a family sized portion in the freezer.
Love the Healthy Mummy team xxx
Every month on the 28 Day Weight Loss Challenge, we run a BRAND NEW 28 Day Menu with a different theme so you NEVER get bored!Next months theme is the ENERGY & METABOLISM BOOSTING! – so if you are feeling a tad tired – this one is right up your avenue!!
If you are curious about the 28 Day Challenge recipes then we have a 28 Day Challenge recipe pack for you to try here.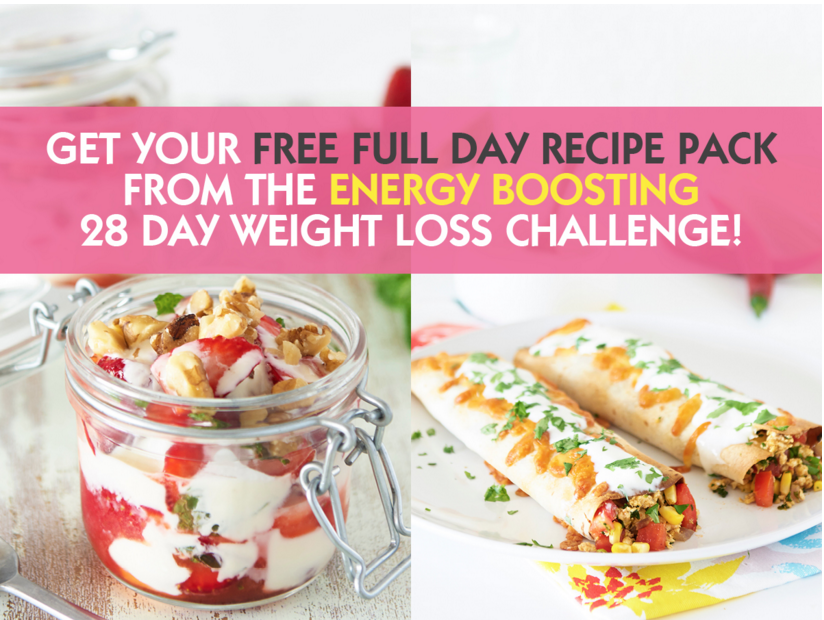 Find a delicious range of healthy recipes, packed full of energy boosting ingredients and nutrients together with easy to achieve exercise.
About the 28 Day ChallengeA few key things to note are:
Results from mums on the 28 Day Challenge
Mums lose an average of 4-6kg (8-13 pounds) on our 28 Day Challenge and below are some of the amazing results from mums JUST LIKE YOU who are already using the 28 Day Challenge and losing tummy fat – make the change and join them today too!
You can see lots of results and you can join here too
Erin Loses a MASSIVE 44.7kgs on our 28 Day Challenges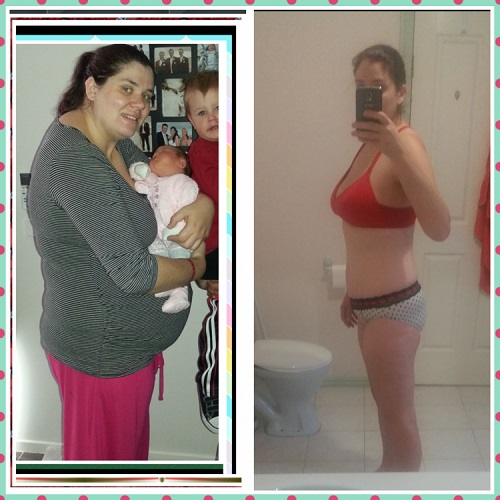 Erin says: "I love the 28 day challenge! It takes all the guess work of "what do i have for dinner" and fumbling around the fridge looking for ingredients before deciding on something "easy" (and usually not healthy!) The best thing is, after doing my weekly shop once the shopping list comes out I have everything I need to make something HEALTHY AND EASY!"
DON'T delay!
Join today and become healthier and fitter this Winter. Join 1000's of other mums on the same journey and be supported every step of the way.
You won't regret it!