When we got the results about healthy eating from our Healthy Mummy survey back and found that almost half of you skip breakfast sometimes, we asked ourselves what we could do to help.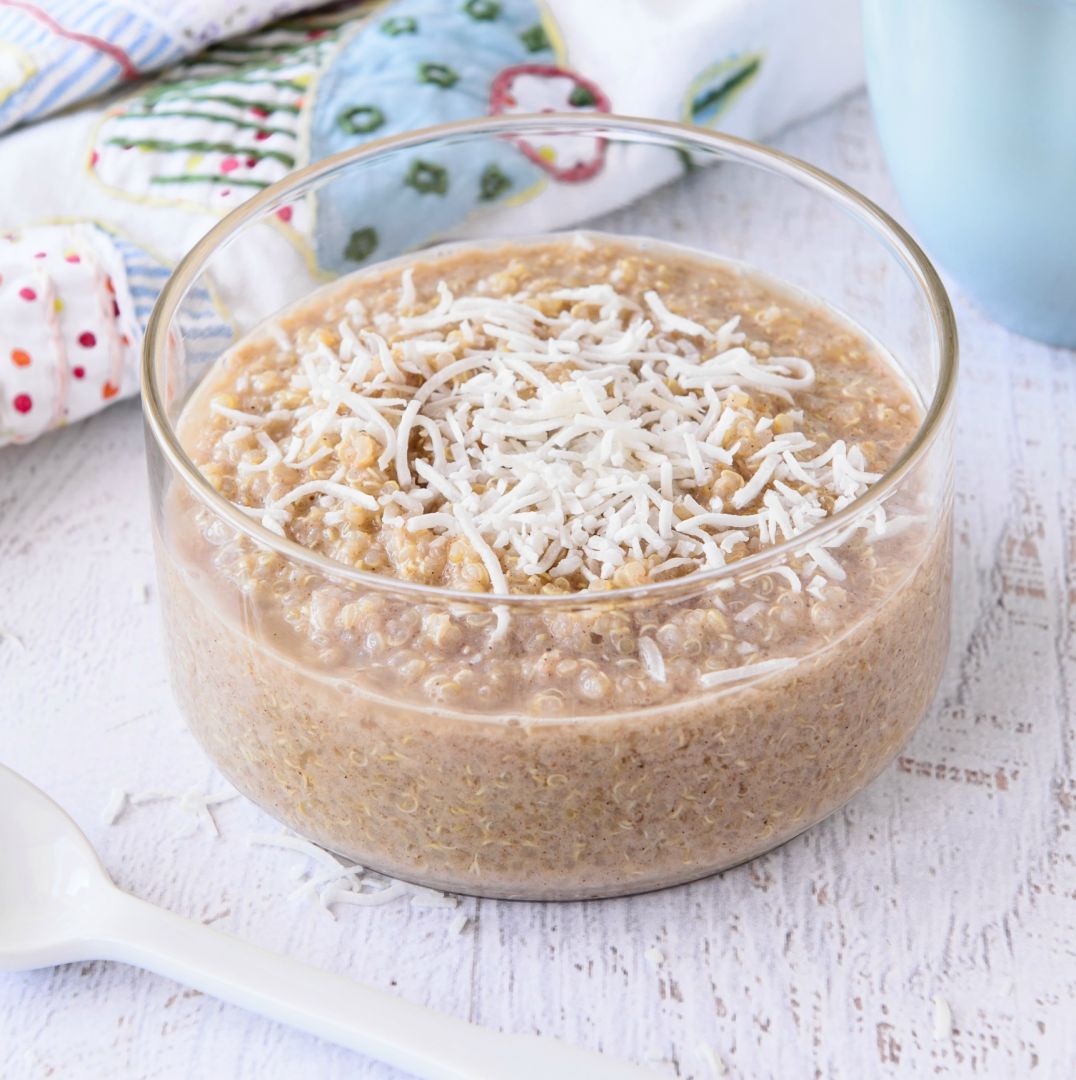 Because, let's face it, mornings are tough. Some days all you can manage is a quick cup of coffee before running out the door.
But skipping breakfast can set you up to fail later in the day. That's because you are literally running on empty, so it won't be long until you are famished and start reaching for a muffin or pastry to quickly fill the gap. Then the sugar rollercoaster sets sail and you find yourself wanting more and more.
So if you are not a morning person, or it's just too hectic to cook, a great option is to actually pre-prepare your breakfasts well in advance. This might be on a Sunday afternoon or one weeknight when you have a moment to spare.
Try some of our healthy eating ideas below and see if it helps make your morning routine a little easier to manage.
Homemade Cereal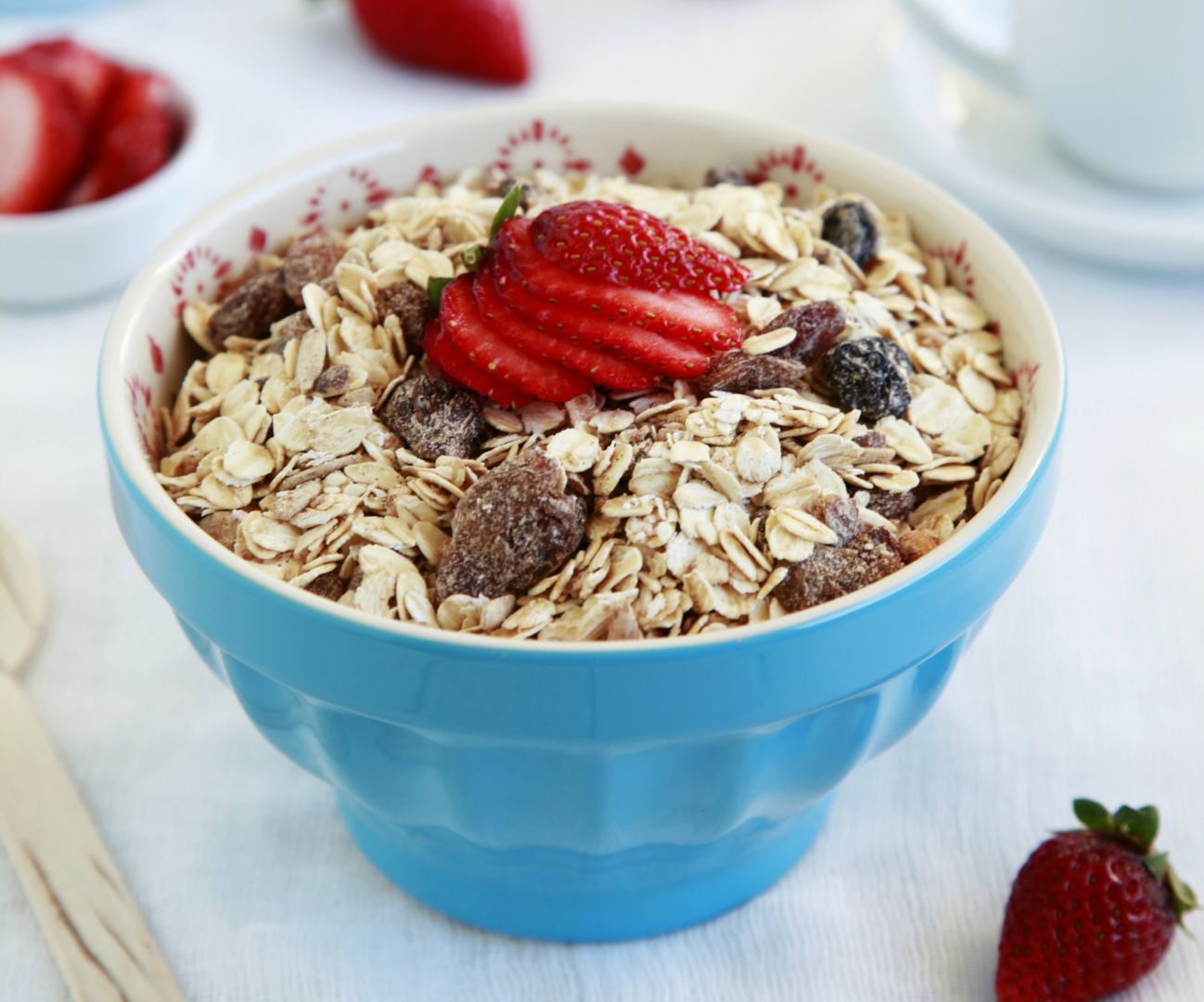 There aren't too many cereals out there that aren't packed with sugar and additives. The best idea is to make your own at home, using ingredients that you know you like and leaving out anything that could derail your healthy eating plan.
Here is one option, but this is completely flexible depending on your tastes and what's in the cupboard.
Preheat your oven to 140C. In a large mixing bowl, place:
1 cup of chopped nuts (cashews, almonds, walnuts – anything goes),
2 cups of whole oats,
1/4 cup chopped dried fruit,
½ cup desiccated or shredded coconut,
2 tbsp chia seeds,
1 tsp vanilla essence,
1 tsp cinnamon,
2 tbsp runny honey and
3 tbsp melted coconut oil.
Mix well to combine, then spread out over a couple of lined baking trays. Bake in the oven for around 15-20 minutes or until golden, stirring half way through. Cool completely on the tray and then store in an air-tight container. In the morning, serve with milk of choice, and perhaps a dollop of yoghurt.
Slow Cooker Porridge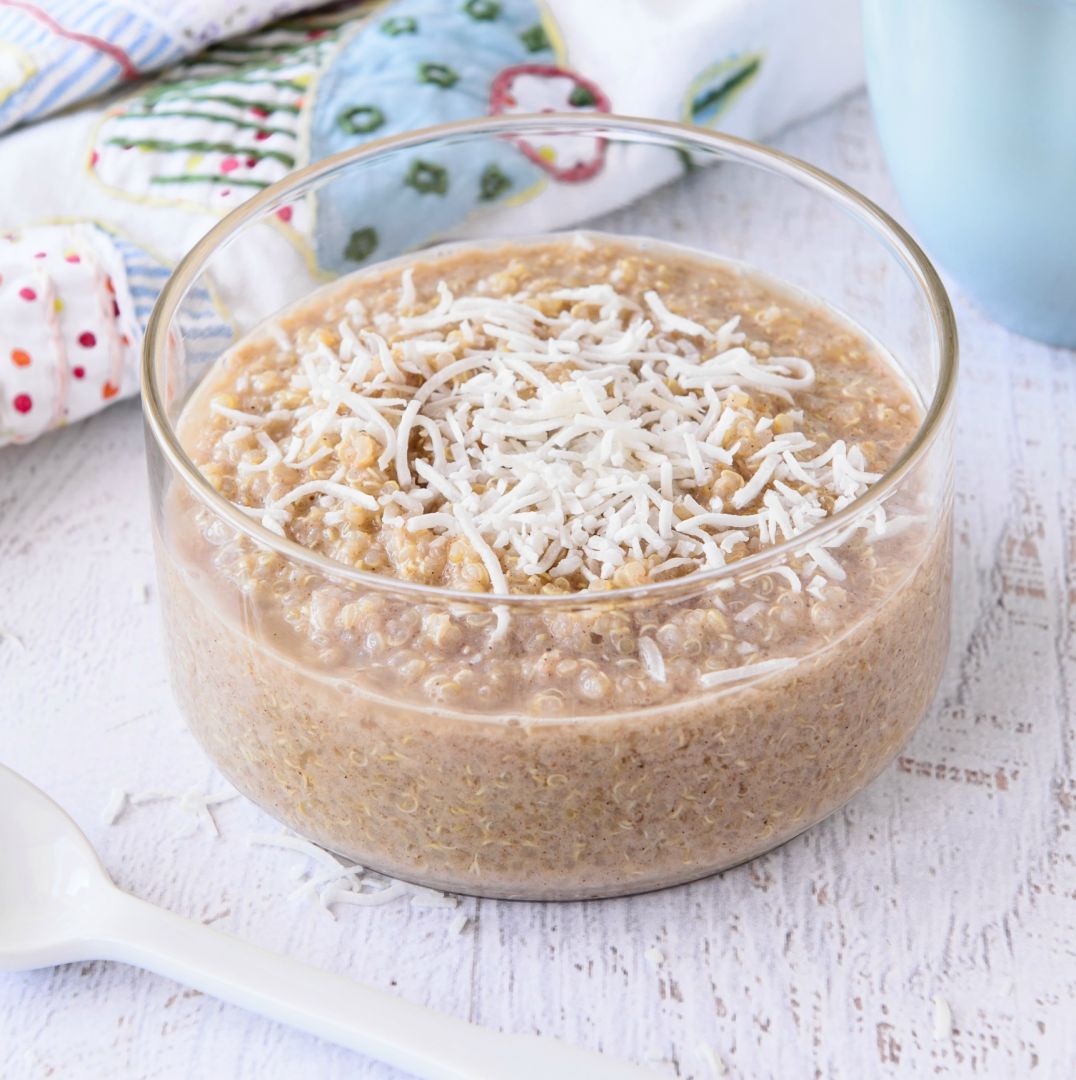 Here's a great recipe for Slow Cooked Quinoa Porridge with Apple and Cinnamon that you can prepare anytime, cool and then store in the fridge, and just reheat a single serve as needed. It's a good idea to add a bit of extra milk to the bowl before warming through, as it can dry out a little bit over time in the fridge.
Why not add different mix-ins each day (try Chia Berry Jam one day, a dollop of Greek yoghurt another day, or some cooked banana and honey). If you're not a fan of quinoa or don't have any, just replace with whole rolled oats instead.
Healthy Breakfast Muffins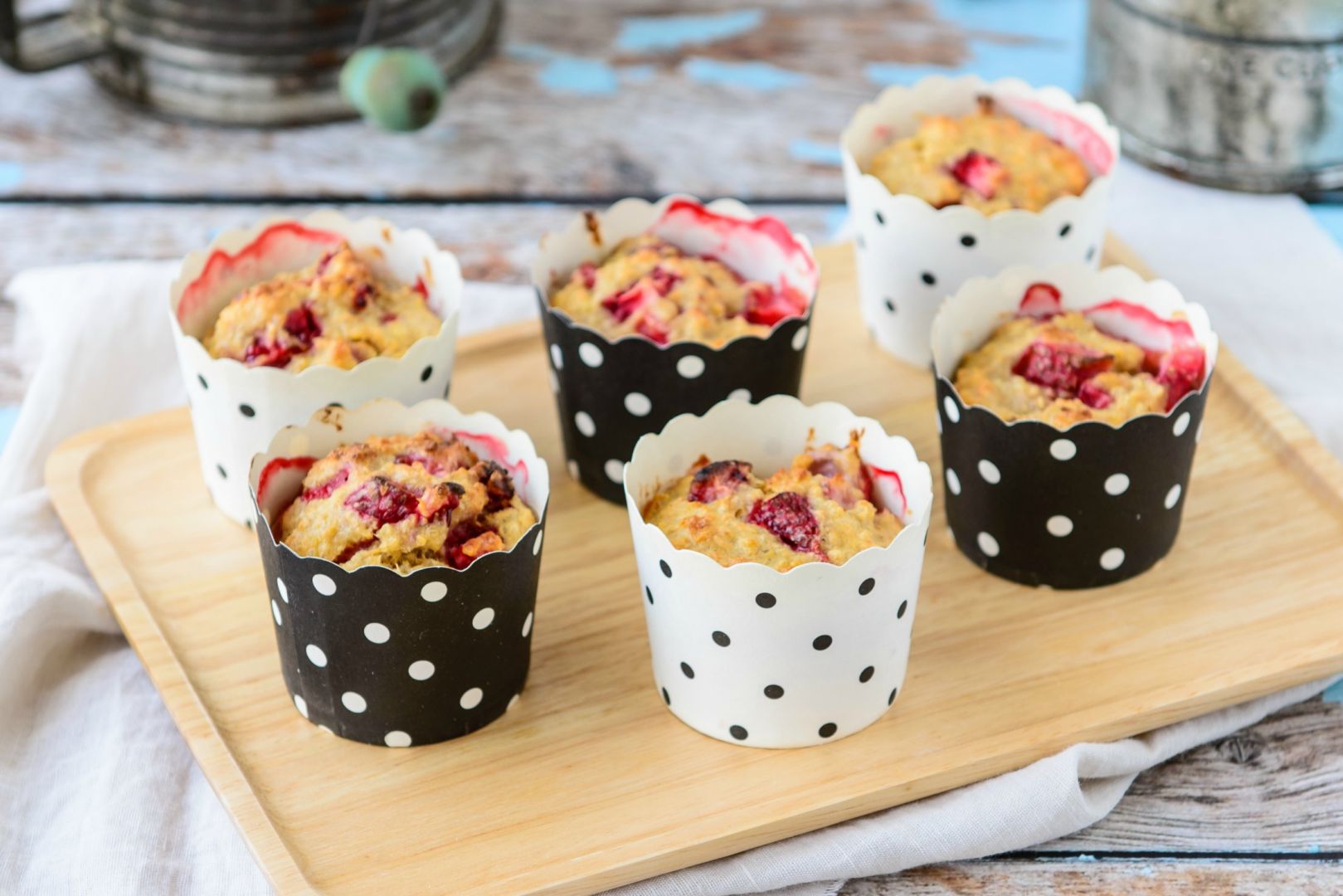 Cake for breakfast? You can if it's this healthy! Our Banana, Berry & Yoghurt Muffins are a great option for adults and kids alike.
Prepare a batch and freeze individually, then simply take out the night before or defrost in the microwave. Easy.
Chia Puddings
To prepare this simple breakfast treat, just grab yourself some glass jars or plastic tubs with lids. Prepare the pudding and then just store in the fridge to grab and go when you're ready to eat.
Anything goes in terms of the flavour combinations you can try, but why not start out with our Blueberry and Banana Chia Pudding.
Healthy Mummy Smoothie Freezer Packs
We still think that the best breakfast option is a Healthy Mummy Smoothie, but if you want to save even more time on these, try this.
Grab some zip lock bags (one for each breakfast) and add in all of your smoothie ingredients (except milk). So if you love Banana Smoothies like this one (pictured above) for instance you would pop in your Healthy Mummy Smoothie powder, the oats, cashews, cinnamon, banana and ice and then store in the freezer.
Then when you wake up, dump the contents into your blender, add milk, and blend.
Why not make different smoothies in each bag so that you can mix and match the flavour combinations.
Love our smoothies? Why not consider saving yourself some money by becoming a smoothie subscriber?
*Statistics taken from a survey of 1,950 mums from our Healthy Mummy Community.