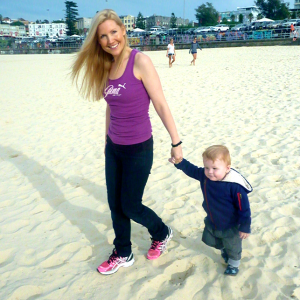 What is different about Lose Baby Weight and why are we different to other weight loss brands?
Well first and foremost we were created especially for mums.
And everything you can see on the site has been created to suit the busy mum and there is no other weight loss brand that exists purely for mums and that is why we created it – we wanted a 100% mum focused help and weight loss site that did not tell you do unrealistic things which the time poor mum simply cannot do.
The weight loss plans
All have been devised by top post pregnancy exercise experts and nutritionist experts
They are safe for all mums to do – including breastfeeding mums
Will give you a healthy and safe weight loss of 500g – 1kg a week
Are cost effective and you can mix and match according to your budget
They are realistic! There is no cutting out food groups or banning foods or telling you to do excessive amounts of exercise
You can choose to use our 28 Day Diet & Exercise Plan on its on or in conjunction with our Healthy Mummy Smoothies
All the exercises are designed to fit into a busy mums life and have been created by post pregnancy exercise experts
The products
We use The Healthy Mummy range of products and smoothies which were designed by the Lose Baby Weight creators and nutritional experts and with the input from the Monash University. You can read about them here
The products were specifically created to give mums a wide range of nutrients needed to help with weight loss, energy and which are also safe for breastfeeding mums
The Healthy Mummy Range has had glowing independent nutritionist reviews – you can see them here
We created them to be low in sugar, high in fibre and high in protein and you can see the comparison table with other brands here to see how our product is superior
They are free from gluten and dairy and use non genetically modified soy protein isolate – which also means no oestrogen in the soy
All have a 30 day money back guarantee on them
The smoothies taste delicious and come in 3 flavours
The products are recommended by 9 out of 10 mums who have used them
The results
Mums lose an average of 500g – 1kg a week on our plans
You can see some of the many results here
The support
We will always get back to your questions as soon as we can and it will always be within the day
Our Facebook book is a great place to get support and motivation from other mums and we will always get back to your questions as soon as we can
We care very much about your success. We don't take your money then run! We are here to help you succeed every step of the way and our passion is to help as many mums feel as healthy and confident as possible
We are constantly running promotions and discounts for our fan base and customers as we understand every little bit counts
We have our FREE weight loss tracking area to help you stay motivated and track your weight loss
We have expert personal trainers who are constantly bringing you new and free exercise videos to follow
How the plans work
You can choose to have one or two smoothies a day. If you have one you need to ensure your lunch or brekkie is a balanced and healthy meal – lots of mums combine one smoothie a day with the 28 Day Plan
You can add fruit to your smoothies
You have a healthy dinner – again you can choose one from our website recipes or follow the 28 Day Plan meal guide
You have snacks in between meals – again you can choose one from our website recipes or follow the 28 Day Plan snacks
You go for a 30 – 45 minute walk every day or follow the 28 Day Plan exercise guide – or follow some of the many exercises on our website
And that is it! We also encourage drinking enough water and are fans of decaff green tea for it's health and weight loss benefits
[pb_vidembed title="How To Make A Smoothie" caption="" url="http://www.youtube.com/watch?v=xhHrYdotIY0″ type="yt" w="580″ h="435″]
If you are ready to lose weight then the Lose Baby Weight plans offer a healthy and safe exercise and diet routine.

And don't forget to check out our current promotions and discounts page to see what specials we have on this week on our Healthy Mummy product range