A common challenge to losing pregnancy weight is following your healthy eating plan and fitness routine during the week, but falling off the wagon once the weekend hits.
It's only natural that your motivation will be tested at times, and weekends are often a dangerous time with kids birthday parties, cafe lunches and dinners out with family and friends creating the perfect opportunity to overindulge and skip your fitness routine.
Add to this a general sense of exhaustion and the need to feel 'rewarded' for making it through another busy week and you've got the perfect conditions for dietary blow outs and avoidance of exercise.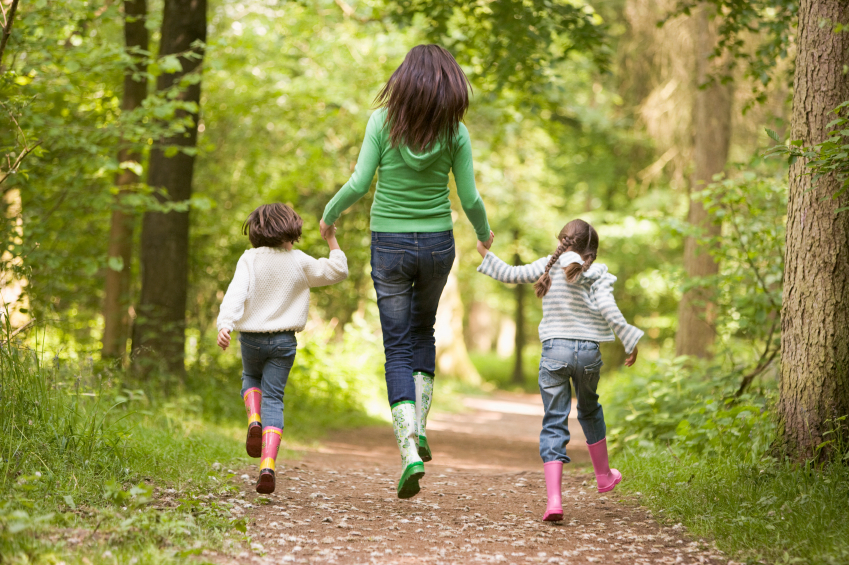 Here are some tips for staying on track with your health and fitness goals during the weekend:

Spend time outside
Although the temptation to stay indoors and hibernate is high during the weekend, rugging up and spending time outdoors with your family is a good way to spend quality time with your children and also get a dose of exercise in. Plan a long walk in parkland, or an afternoon walking on the soft sand at the beach, or a morning at the park with your kids to burn calories and have fun at the same time. Ultimately, spending a few hours this way is more rewarding and better for you than lazing on the couch!
Make your own 'takeaway' food
Eating takeaway food on weekends is a common indulgence for many people. Save yourself the calories (and money too) by planning ahead and making your own takeaway. The following Lose Baby Weight recipes are a good start:
Lightened Up Fish and Chips
Homemade Pizza
Grilled Salmon Burger
Lamb & Coconut Curry
Spend time goal setting
One of the best ways to stay on track is to spend time thinking about where you have come from, and where you're going. Dedicate an hour or so to sitting down and writing out your health, fitness and weight loss goals for the coming months. Taking stock of your progress will remind you to not stray from your healthy eating plan and fitness regime.
Head to a Farmers' Market
Farmers' markets are a great source of local, organic fresh produce and spending a Saturday or Sunday morning at a farmers' market is a good way to fill your life with fresh, healthy food. Stock up on fresh fruit and vegetables, herbs and spices, and nuts, and you'll be less likely to resort to junk food on the weekend with a fridge and pantry bursting with fresh ingredients.
Plan Healthy Rewards
Many people mistakenly reward themselves for surviving the week with junk food. If you're one of those people that rewards yourself with cakes, chocolates or lollies, replace this behaviour with a healthy, soul-enriching reward. Book yourself in for a facial or a massage on a Saturday morning, or schedule an at-home pampering session with a bubble bath and a few magazines. Alternatively, reward yourself by buying yourself new fitness gear like running shoes, a pedometer or motivations books.