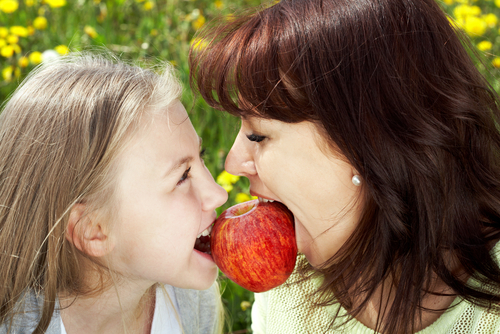 For many mums, heading out of the house means packing a bag for the kids filled with jumpers, nappies, healthy eating snacks, water, toys, crayons, changes of clothes – everything but the kitchen sink.
But so many mums forget to pack anything for themselves – meaning you might find yourself shivering and starving at the playground while your kids are happy to play for hours.
So today we have ten of our favourite healthy eating snacks that are perfect for when you are trying to lose pregnancy weight (and heading out the door).
And the best part is, most of them are kid-friendly too.

Wholemeal Banana, Date and Apple Bread
This is one of those 'throw everything in a bowl and then bake it' recipes that we just love. It also tastes fantastic, despite having no added sugar, butter, nuts, egg or any nasties.
This loaf freezes well in individual slices, (194 calories each) so you can just pop a slice in your bag and it will defrost by the time you need it (or if you want it sooner just defrost in the microwave before you go).
Recipe here.
Rice Cakes with Natural Nut Butter
You can find natural nut butters in the health food aisle, and they are made with 100% nuts – so there's no added oils or sugars in there.
We love peanut, cashew or almond butter but there are also some other great combinations.
Spread this on two rice cakes for a hit of good carbs, good fats and protein that will keep your energy levels up while you chase the kids around.
2 rice cakes plus 1 tbsp almond butter comes in at 162 calories.
Containers of Chopped Fruit
Fresh fruit is the best fast food and it's so easy to pack as is, or in a container.
Try 20 grapes (80 calories), 1 fresh mango (112 calories), 2 cups watermelon chunks (66 calories), 300g punnet strawberries (80 calories).
This is so easy to throw together – just grab your favourite nuts, seeds, dried fruits, even some choc chips work in there too. Pop in some zip lock bars for a portion controlled treat that's happy to sit in your bag for hours.
Our Trail Mix recipe contains around 150 calories per serve but of course this depends on exactly which nuts and fruit you add.
Healthy Carrot Cake Muffins
With no added butter or sugar, these muffins are sweetened with the goodness of carrots, banana and dates.
We love keeping individual muffins (170 calories each) in the freezer wrapped in cling film – just defrost for 30 seconds before you head outside and they will be ready when you are.
Packets of rice crackers are so easy to throw into your bag and no doubt the little ones will help devour them too after a session on the swings. 8 Vita Weat rice crackers contain 90 calories.
Try our two ingredient Coconut & Date Balls which are a cinch to prepare and the kids will also love them (70 calories per ball).
1 cup of air popped popcorn contains just 31 calories, plus it satisfies the craving for crunchy crispy treats too. Sprinkle with some salt and cinnamon.
So long as the cheese doesn't have to hang out in your bag for toooo long you will be fine to enjoy 2 Ryvita rye crackers and a slice of low fat cheddar for just 150 calories.
Another great munchable snack, a 50g pack contains 195 calories. Try to find the reduced salt options.
Take part in the 28 Day Challenge
Don't delay – join literally THOUSANDS of mums on the challenge with us who lose an average of 4-6kg (8 – 13 pounds) over 28 days – you can read all about it here and see how it works


For over 800 family friendly recipes with daily meal and exercise plans, join our 28 Day Weight Loss Challenge made especially for BUSY MUMS – plus you do the challenge with tens of thousands of other mums and chat daily – even hourly with them for constant support in our private group.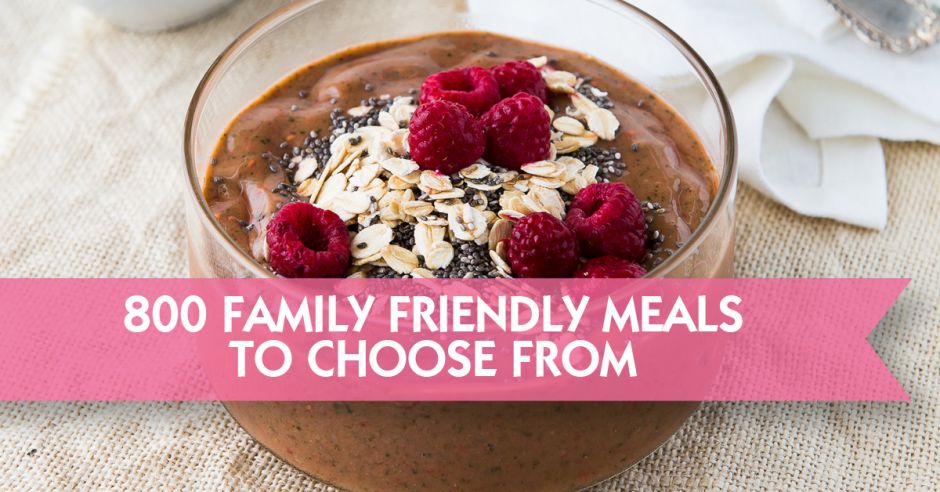 Results from mums on the 28 Day Challenge
Mums lose an average of 4-6kg (8-13 pounds) on our 28 Day Challenge and below are some of the amazing results from mums JUST LIKE YOU who are already using the 28 Day Challenge and losing tummy fat – make the change and join them today too!
You can see lots of more results and you can join here too
Lizzie lost 10kg (22 pounds) on 3 Challenges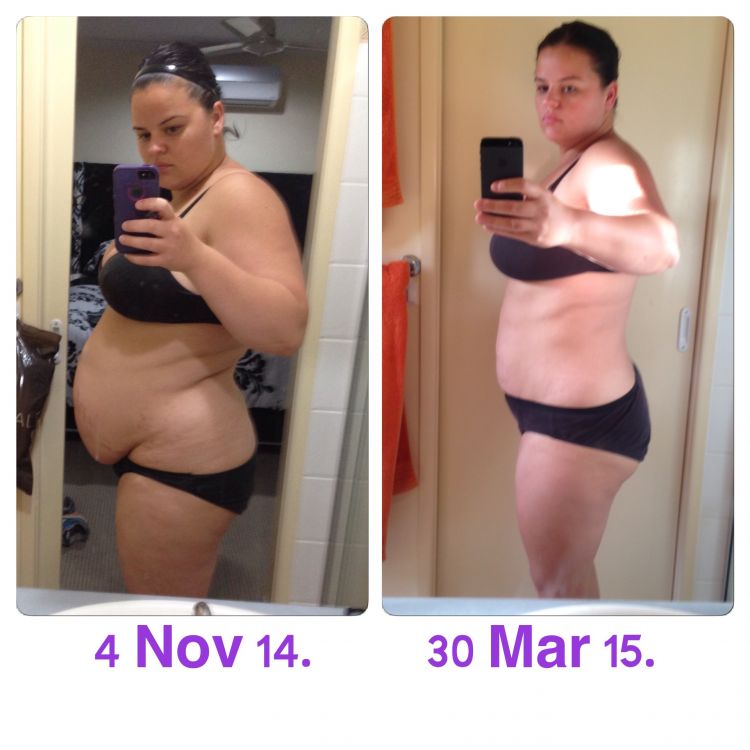 Lizzie says: "The food is delicious and very easy to make. The recipes are very simple and don't require a lot of ingredients.
I love that the menu plan for the week is all worked out and it can be customised to suit your family and the ingredients you may have on hand" Join here
Eliza lost 22kg (48 pounds) on 4 Challenges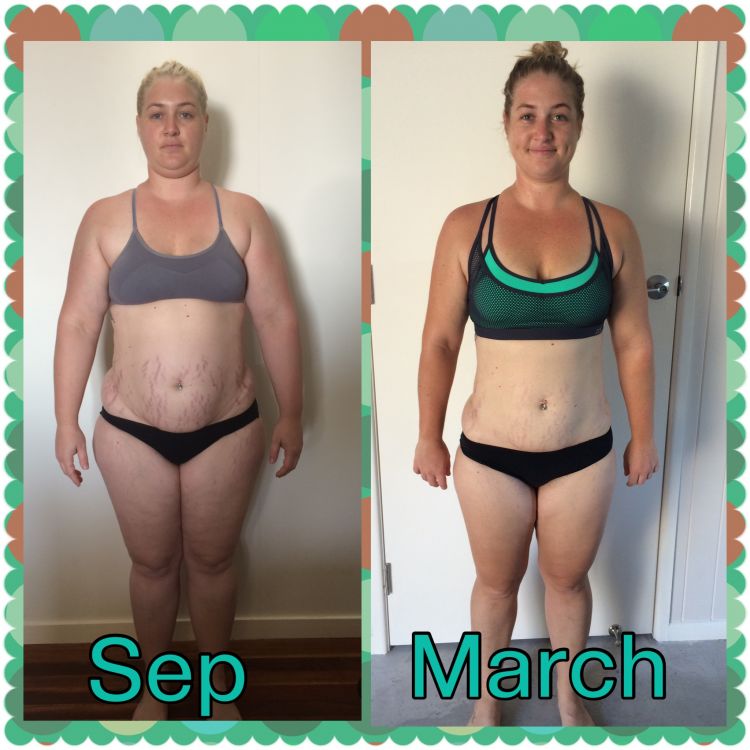 Eliza says "I started in September with my first 28 Day Weightloss Challenge. I lost 8 kg that month. So far I have lost 22 kg. But it is what I have gained which will make me a supporter for life! Join here
Ashley has lost 22kg (48 pounds) on 4 rounds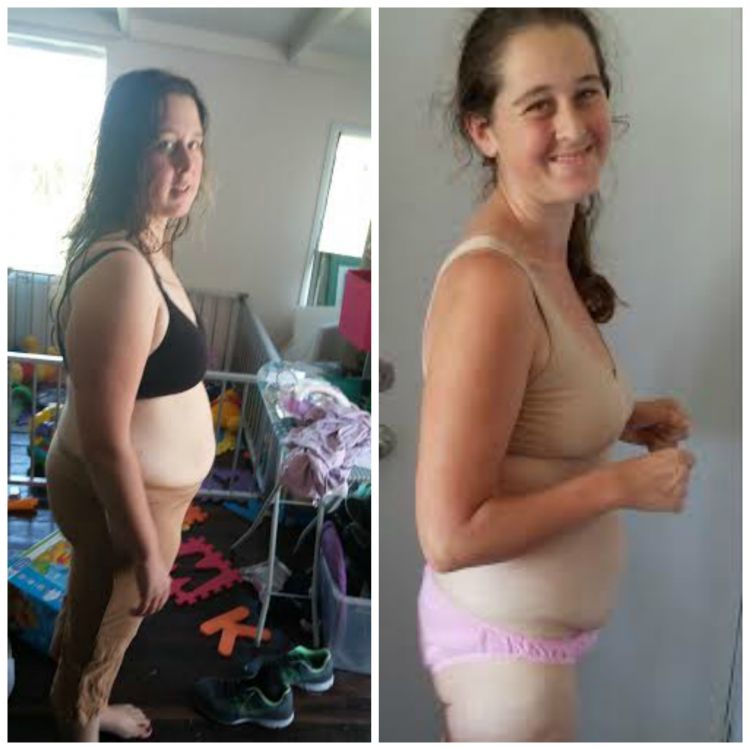 Ashley says "To date I have now lost over 22kg since starting with the 28 Day Challenges.  Back in September I never thought I would be where I am now in a short six months." Join here
Lauren has lost 46kg (101 pounds) on 6 rounds


Lauren says "I'd highly recommend starting with a 28 Day Weight Loss Challenges. It's such a great way to learn about healthy eating and exercise….. The Challenges are perfect as they run for 28 days, with so many different customizable options for every meal and day" Join here
Join now
You won't regret it!