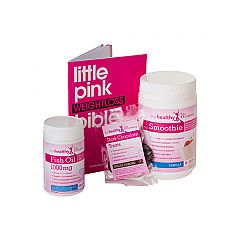 We wanted to say a HUGE thank you to everyone who has now ordered our Healthy Mummy Range. We have been blown away by the feedback and are just delighted by how popular it is – and we REALLY appreciate the feedback so THANK YOU a million times over!
We have also collated some of the email feedback coming in so you can see what other mums are saying about the range – and please click here to see a nutritional comparison table with other brands, click here to read what nutritionists are saying and click here to read all about the range
The Healthy Mummy Reviews
Bree Woodcock
I just received my Vanilla smoothie mix in the mail I have been so excited to try it! I added a banana and a cup of frozen blueberries with a dash of milk! I made it thick and because of the frozen blueberries it was cold so I put it in a bowl and ate it like it was Ice cream!!
Mmm it was delicious and filling! I put on 20 kilos in my pregnancy the first 14 fall off in 3 weeks but now my son is 3 months old I started to put on weight not lose it! So today I start my journey to a smaller me with the help & support of your products & website- Thank you in advance 🙂
Kristi Grigg
The healthy Mummy chocolate flavour is delicious – much nicer than other ones!!
Pauline Streatham
I absolutely love them! I have list 1.6kg in 10 days and feel so energetic.  Am loving the price and how my milk supply is flowing too – fantastic work and I am about to order my next batch
Hayley Peterson
I used the new smoothie mix for the first time today. It is ridiculously quick & easy to make one now that there is no need to add anything else besides mix, milk/water, ice & fruit. Super delicious too of course. Just tried the mint dark chocolate too and it is so yummy!! Nice to be able to eat some chocolate without feeling guilty.
Well done Rhian & team! Thank you!!
Kelly James
Hi Rhian!
Thanks for getting my order to me so quickly (as usual!).
I love the new Healthy Mummy smoothie mix! A lot of the shakes that I have tried in the past have had a really 'fake' taste, or tasted a little like uncooked cake mix, but that is not so with the Healthy Mummy smoothie at all – I bought the chocolate one & it has a beautiful chocolatey scent as you're blending it. I wasn't sure if the flavour would work with a lot, but I have tried it with a few different fruits & it is delicious. The chocolate isn't too overpowering either, so I think it would work fine with some of the more unusual recipes on your website.
My favourite so far is a concoction I came up with this morning because I was in a rush & combined my morning coffee with the smoothie 😀 It was a raspberry mocha smoothie with 200ml skim milk, 4tblsp natural yoghurt, cup of raspberries, 2 heaped tablespoons of chocolate Mummy Smoothie mix & a teaspoon of instant coffee dissolved in a little hot water. The next experiment I am going to do will involve mint, because my garnish for the photo smelt divine when I was drinking around it 🙂
I also shared the Healthy Mummy dark chocolate coated almonds with my hubby & 3 year old son last night – begrudgingly, and they only got one each – and we all agree they are YUMMY! I thought the almonds would be small and hard, and to be honest wasn't expecting them to be that great – I thought at worst I could just suck the chocolate off. But the almonds were easy to bite through, generously sized & well I knew the chocolate would be great!
Congratulations again on the new range. It offers much better value for money than the old range, and combined with your wonderful customer service and support, is a real winner 🙂
kind regards,
Kelly James
Christie Twistie
I just got my order 😀 so exciting and yum those chocolates sure hit the spot super happy thank you!
Amanda Charleston
Wow, in love with the strawberry smoothie – made one with frozen berries and half a banana and absolutely loved it and nearly 3 hours later I am still not hungry. Thank you so much for making such a fantastic product
Susan Butterworth
Am so happy to have found you. Got my delivery yesterday and 4 smoothies later and I already feel more energised and better about myself. I got the three flavours too and I can't pick a favourite – and I love them all. THANK YOU!
Belinda Graham
Love the smoothies! They taste absolutely great and were so quick and easy to make. I have made a chocolate one with banana and a strawberry one with berries and both were filling, tasty and gave me lots of energy. Can't wait to lose my 10kg on these plans – thanks for all your hard work
Nicola Stapleton
Yummmm! Love the new smoothies! Super tasty and so filling and feels great knowing that I can still do them when feeding my baby. Bye bye baby weight – hello the healthy mummy – loving the price too!
Jodie Roberts
I have never been a fan of diets but given how many mums rave about your plans I thought I would give it a go and placed my first order last week. Am really impressed! No silly fad diets or banning carbs and the smoothies taste delicious and I love how we add fruit to them. Plus as I am gluten free I am very pleased to see the smoothies don't have gluten in them plus are at a great price point. Thank you for creating such a great program and for developping your new range of products.
Bridget Johns
Wow (again!) what a great smoothie! I've never liked the thought of meal replacement smoothies but when I thought about it logically a meal replacement smoothie is a WAY better choice than eating crap food and feeling guilty (and physically crap) afterwards. So, I came home and ordered the vanilla smoothie starter pack and had my first smoothie today.
I prepared a vanilla smoothie with 1/2 banana (bubs ate the other half mashed!), 1 cup of frozen raspberries, 1 cup of milk and ice. It tasted amazing! I was worried I'd drink it and then still feel like making something else to eat but I felt satisfied and full after drinking it. Plus it had the extra bonus that I could drink it while feeding by bubs his solids (now that's mother multitasking!) 🙂
I'm really enjoying all the recipes in the 28 day plan (p.s. It's a bargain for $28!) so I'll be using the smoothies as a quick and easy option when I don't have time to make one of your lovely meals!
[pb_vidembed title="How to make a smoothie – in under 2 minutes!" caption="" url="http://www.youtube.com/watch?v=Bq_F0p9eRFQ" type="yt" w="580″ h="455″]
And don't forget to use code LAUNCH at the check out to get a 10% discount – you can view the plans here