Michaela McAllister shares her 100 Day Challenge progress so far for September and a total 11kg loss with Lose Baby Weight.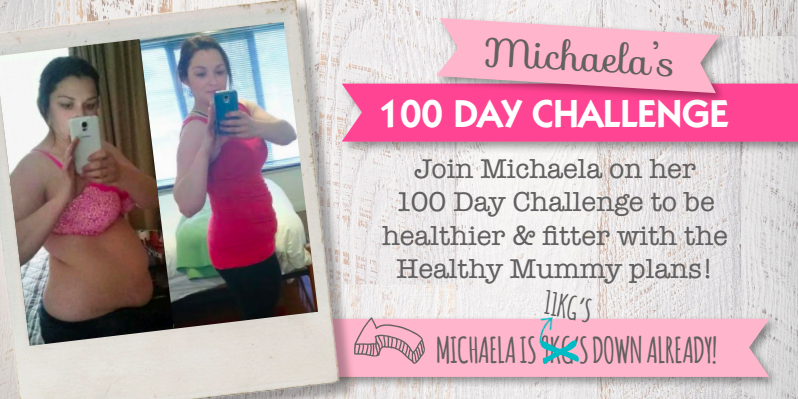 Hi Everyone,
So it is already the middle of the 28 Day Challenge. Cannot believe it it is absolutely flying by and I'm absolutely loving it (which to be honest I thought I wouldn't be enjoying it as much as I am) The recipes are to die for!! The Lose Baby Weight team have done an AMAZING job with the delicious meal plan, a top favourite in this house would definitely be the Sweet Chicken Mustard with Vegies YUM!! Oh and definitely the Lamb Rissoles with Sweet Potato Chips. Just thinking about these now reminds me that I NEED to put them back on the weekly cooking list.
September 1st was also the kick off to my 100 Day Challenge and so far so good, I am loving all the extra energy from exercising and I'm actually loving the muscle soreness that is associated from working those muscles that have laid dormant for a while (am I the only crazy one that enjoys the muscle soreness?) At the very start I was dealing with a lot more muscle soreness than I am now but since my muscles have had time to adjust I'm actually missing it so I am about to embark on upping my exercise to feel that burn again. (Definitely crazy!)
A daily exercise for me contains the 28 Day Challenge exercises, The Healthy Mummy Post Pregnancy Exercise DVD, Walking with my 2 kids for a minimum of 30 minutes a day (weather permitting, if not I will do extra exercises inside) and all those Incedental Exercises you get as a mummy doing the mountains of Housework that seem to be never ending.
If you're wondering 'Well what exactly is this 100 Day Challenge all about?' It is all about being active in that 100 days (September 1st – December 9th.) My Pledge for the 100 days is to Complete the September 28 Day Challenge exercises daily (I will also be doing the November challenge as well as the following ones as I am really enjoying it) The Healthy Mummy Post Pregnancy Exercise DVD as well as a minimum 30 minutes walking with my kids. In the off months of the Lose Baby Weight 28 Day Challanges I will be finding other workout routines to challange myself.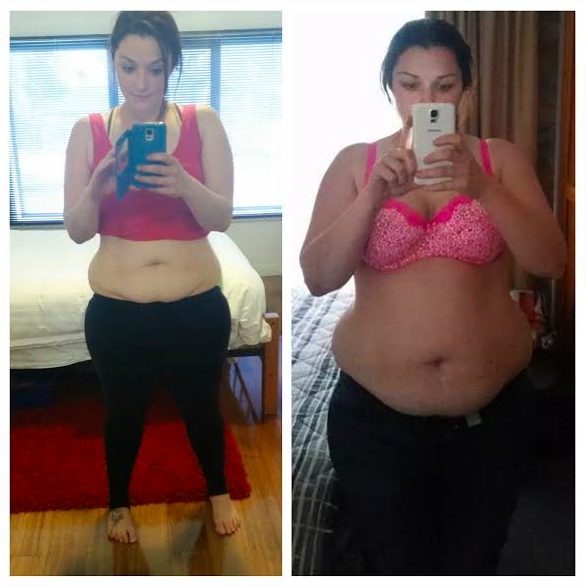 Now we get to the 'Why are you doing this? Why 100 days?' Well for me I have a lot of weight to lose and being diagnosed with PCOS roughly 12 years ago now, I NEED to incorporate exercise into my every day routine. I can't just eat Healthy Low GI foods alone and hope for the best. Since starting Lose Baby Weight I actually looked into what PCOS meant for me and my body and to be absolutely honest I was scared! No one had ever told me all the complications it can cause to ones health (other than the fertility complications and weight gain) and being at my heaviest I was becoming more and more aware of a lot of the symptoms that I read.
So I knew I needed to do something and then from another mum posting a youtube link on the Healthy Mummy & Lose Baby Weight Private Support Page for motivation it was kind of like the 'uh huh' moment I needed so with that I mentioned to the group that I was going to do it come September 1st and asked if anyone would like to join me on my 100 day challenge to which I applied for 'Motivating Mum' so that I could Motivate & Inspire people with my story and for other Mums to join me on my journey.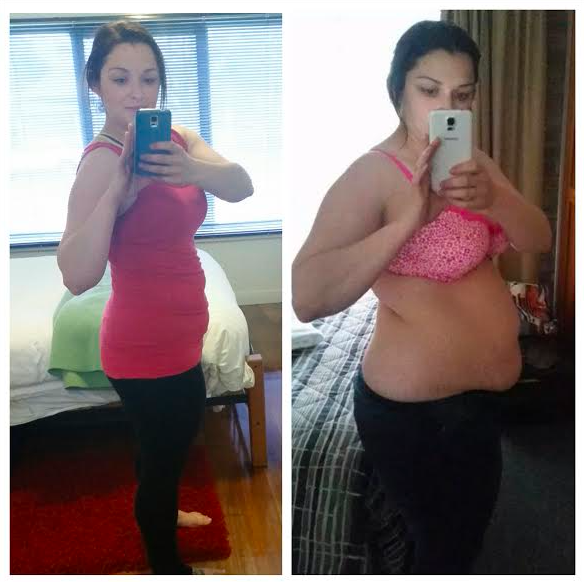 Each Day I do a 'Check-in' with the other mums in the support group to see how everyone is going and how they are finding everything and honestly all the AMAZING mums out there checking in is keeping me so much more motivated and inspired and I'm truly thankful they are joining me on my journey because it is making it so much easier and really making me accountable each day.
Progress so far since September 1st, I am down 2kg (84kg to 82kg,) and a huge 17.5cm off my body measurements and I'm finally starting to see a figure coming back (WAHOO!!) I am now up to a total of 11kg loss since starting my journey with Lose Baby Weight on June 18th 2014.
Now time to get back into, until the next Blog just remember YOU ARE WORTH IT & YOU CAN DO IT!
Michaela McAllister x
Need to stock up on Healthy Mummy Smoothies? Then see our shop here
And join our 28 Day Weight Loss Challenges here