Motivating Mum of 2 Michaela McAllister has lost an amazing 9kgs with Lose Baby Weight!
Now she is taking on a 100 Day Challenge to reach her goal before Christmas, making a commitment to lead a healthier and fitter lifestyle.
You CAN DO IT Michaela!!!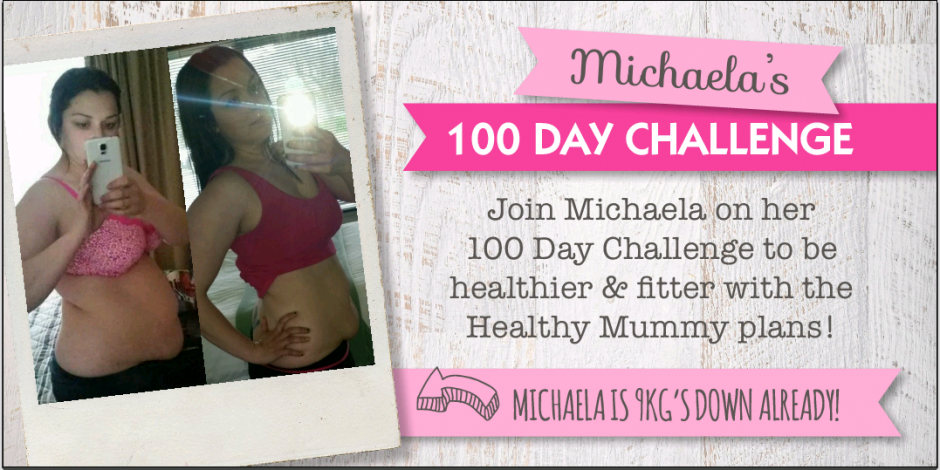 Hey Everyone,
My name is Michaela and have just recently turned 26 years old. I am a stay at home mum to two gorgeous kids, Ebony 2 years old and Jaxon nearly 11 months. 

I have struggled for years with my weight, at 15 years old I was daignosed with PCOS and from that point the weight has continued to creep up and up.
I'm not blaming PCOS solely that is just one factor to my weight gain, I am also very much to blame for the bad food choices I have continued to put into my body.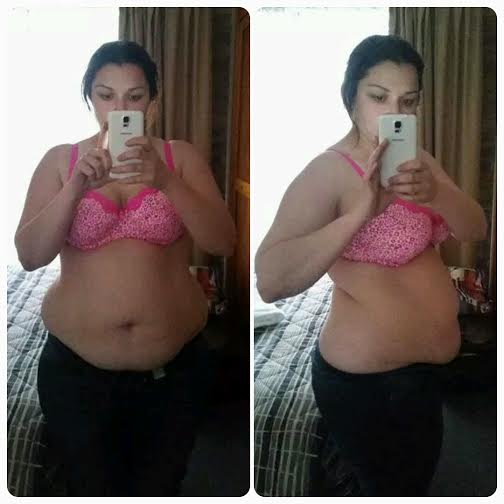 My journey with Lose Baby Weight began in June.
After having professional family photos taken and seeing the sneak peek uploaded to the photographers Facebook page I knew I needed help (and to be honest the whole time photos were being taken I was thinking in my head 'oh god I hope the kids can hide how big I am'.)
When the photos were uploaded my heart sunk and all I wanted to do was cry, after being an emotional wreck I decided enough was enough and thats when I jumped on the Lose Baby Weight page and ordered my first Healthy Mummy Smoothies and the 28 Day Diet and Exercise Plan book.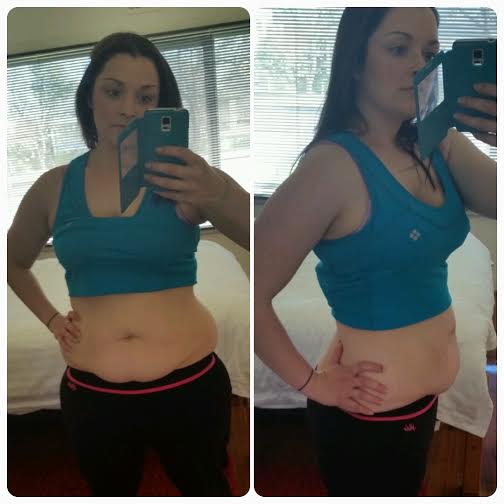 June this year we relocated to Tasmania for my partners work and this is when I kicked off my Lose Baby Weight lifestyle. I had a Healthy Mummy Smoothie for breakfast and some lunches and cooked meals from the 28 day Diet and Excercise book and also recipes off the Lose Baby Weight website.
My first 6 weeks on the plans I lost 8kg, I was so proud and excited and then I slipped and fell off the wagon and it took me a couple weeks to get back on but finally another kilo down in a total of 9 weeks! 

So now I am more than ever determined not to fall off the wagon and have set myself a challange for 100 days I am making a commitment to lead a healthier and fitter lifestyle for that 100 days I am going to keep active by using the Healthy Mummy Post Pregnancy DVD, getting out with the kids each day and walking and following the 28 Day September Challange.
I want to establish good habits, I want to make myself CRAVE excercing, I want to improve my overall health including mental health and importantly I want to be a good role model to my children. 

I hope other mums can be inspired and join me on my 100 day Challange to improve our health together for the better.

Michaela McAllister xx
Need to stock up on Healthy Mummy Smoothies? Then see our shop here
And join our 28 Day Weight Loss Challenges here